It's time to grow a pair
Fathers are providing the marketing motherlode, says One Advertising's Karen Howe.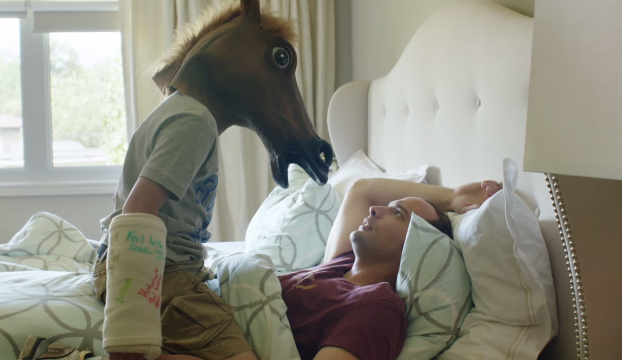 By Karen Howe
Envy men. Because if advertising is any indication, there's never been a better time to be one. Better still, festoon yourself with progeny and you're golden, because dads are hot.
It's kind of ironic given all the hand-wringing about the decline of the power and presence of the male species. Surveys are wheeled to highlight the fact that more women than men are now enrolled in university. Hiring policies that favour women are fearfully cited. Well, everyone should just chill.
Marketers have long mined the clichés of womanhood to deliver the bottom line. Dove's Real Beauty trope has had a healthy 10-year run and counting. Various female themes have run the gamut from insecure teens to moms as the unsung heroes, toiling stoically in the laundry room, making thankless dinners, all the while inspiring their children to Olympian heights (this past winter quite literally for P&G). Tears well in our eyes just thinking about their selfless maternal nobility. After we reach for our handkerchiefs, we reach for our wallets. Advertisers know that putting mom on a pedestal wins. It's a well-worn path to your purse.
It would appear the tide has turned. It's daddy's turn to sell, and sell he does. Fathers seem to provide – somewhat ironically – the motherlode of creative inspiration these days. Testosterone is shilling everything from pants and cereal to Citroëns and running shoes.
Sport Chek is tearfully reuniting Blue Jays players and their papas. Dockers is reaching out to cure the fashion crime of "Dad Pants." American Greetings champions the cause that being a dad is "the world's toughest job," and is worthy of a thoughtful card. Citroën's campaign features a dad with three kids draped awkwardly around his neck throughout the day – while doing yoga, during dance lessons (okay, what dad of three young kids has time for dance lessons? But I digress). At the end of the spot dad snaps his trio safely into their car seats.  Its tagline soothes, "At least you can still enjoy driving."
General Mills has a great campaign centred around "How to Dad." It itemizes all reasons dads are awesome, why they're worthy of kid worship. The new wisdom has it that children look up to dads because well, for starters, they are taller. But superior dadship is much more that. Dads build the best forts, tell the best jokes, give bear hugs and aren't afraid to get messy. Dads are superheroes because they consider "boo boos" playground badges of honour. It's a well-written campaign that's equally well acted. One might even accuse it of being charming.
If you're doubtful, try this on for size; Dove released a campaign this summer heralding "what dads really do." It was a compilation of various dads interacting with their kids, somewhat voyeuristic little snapshots of winsome pseudo-real moments. When Dove jumps on the bandwagon, stand back.
It's official. Dads rock.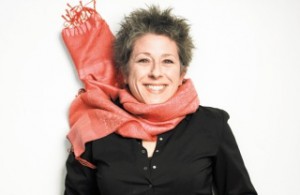 Karen Howe is SVP/CD at One Advertising.