Hunt's gets consumers cooking
The canned tomato brand teams up with a celebrity chef in Quebec to stir up interest in its products.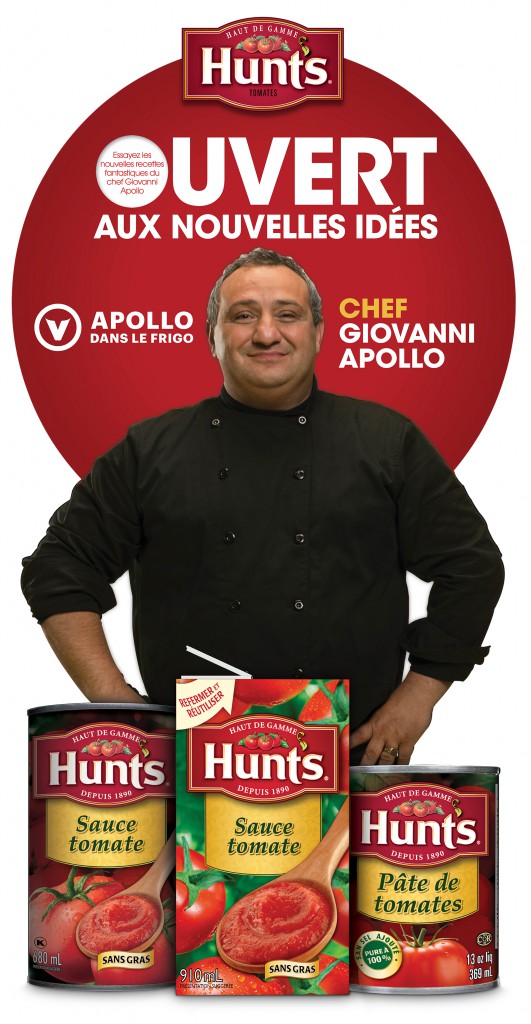 Canned tomatoes aren't particularly sexy, admits Marc Bourgeois, senior vice president, OSL Marketing.
But the agency, in collaboration with Starcom, is hoping to stir up interest in the product with a shopper marketing program for ConAgra brands Hunt's and Aylmers (with the former being the lead brand) currently running in Quebec.
Hunt's over-indexes in Quebec in relation to the rest of Canada, says Bourgeois, and the brand wanted to tap into Quebecers' association with foodie culture and their strong connection to local celebs.
For the second year in a row, the brand teamed up with V Network and Quebec celebrity chef Giovanni Apollo to appear on his cooking show Apollo dans L'Frigo, where he goes to consumers' homes to craft a meal based on the ingredients found in their fridge or pantry.
"He would make gourmet meals and we made sure that Hunt's was a part of every one of these meals, which then gave us a platform to activate in retail. It brought that air of Quebec culture to our displays, it brought Apollo into the displays," says Bourgeois.
This year, Apollo was featured more prominently on in-store collateral, which includes life-size standees of the chef, plus display-ready palettes, a contest to win a meal prepared by Chef Apollo and a recipe booklet, featuring new concoctions for this year's program. Bourgeois describes the recipes as more elevated and premium, and a way to help drive increased consumption of the brand.
"When you're an ingredient brand, such as canned tomatoes, how people use you and how frequent they use you, really has a huge impact on your success."
While Hunt's and Aylmers generally target principle grocery shoppers, typically women between the ages of 24 to 49, they have specifically honed in on a figure they call "Traditional Tracy," who is slightly older, but over-indexes in using Hunts. She is a highly engaged cook who prepares most meals from scratch, is willing to experiment and will pay a premium for healthy and quality products.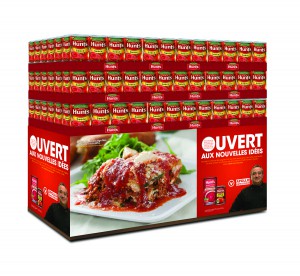 Bourgeois couldn't reveal specific results, but says last year's program saw growth in key areas. And though it is not confirmed, he says the campaign "certainly has all of the ear-markings to be a bit of an evergreen program in Quebec."

Bourgeois says it can be tempting to adapt a national program to the Quebec market, but they took a different approach for this campaign.

"The idea was you immerse yourself in Quebec culture, you identify what's important to Quebecers, and when you're a food product, that's not a hard thing to do, but it's an easy thing to overlook. So we made sure that we had a firm grasp on what was going to resonate with Quebecers and built it specifically with Quebec in mind."