Rethinking the tip jar
In our ever-more cashless society, take inspiration from this digital coin mug.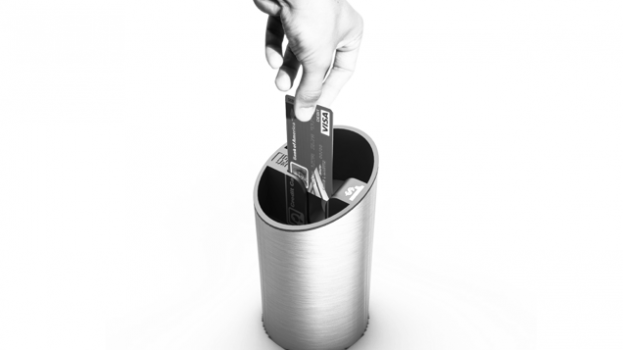 Coins are going the way of the dinosaurs. Less cash, more card, say the strapped-for-time shoppers of today. And with this new mentality, comes a sad tale of baristas, lunch-counters server and street buskers losing out on income. Because, if we're all paying with plastic, and not breaking any notes, then where's the spare change for the tip jar?

It's still there, in your trusty little card, and with the DipJar (by NY brothers Ryder and Judd Kessler), you can simply dip and tip, and continue to feel good about yourself minutes after. No muss, no fuss. But, be warned, dipping and tipping is indeed a fun deed that could potentially become addictive and lead you to tip more than your actual food bill.

This jar join the likes of speakers, newspapers, and printers getting a facelift. Got something you're reinventing? Feel like reinventing something yourself? Check out Dom Trudeau's three easy steps for lessons how. Got something you're already trying to reinvent? Send us a line.