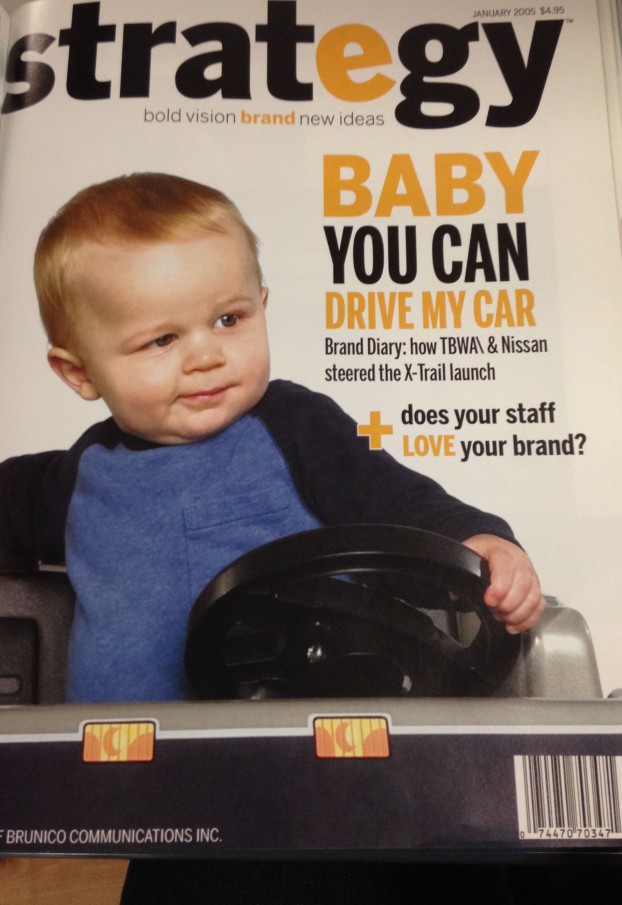 For strategy's 25th anniversary, we're travelling back in time, flipping through the pages of old issues to highlight some big news you may have forgotten, trends you wish you'd had a crystal ball to predict and marketing issues that never seem to change. Check back next Thursday to pick up some valuable insights into Canadian marketing history. This week, we tackle 2005.
The medium on everyone's mind
Upwardly mobile May 2005
"According to pundits, the wireless medium has arrived. In fact, many marketers are starting to treat shortcodes like they did URLs a few years ago; they are increasingly being slapped onto traditional ad messages to get consumers texting.
"And that they are. According to the Canadian Wireless Telecommunications Association, Canadians sent more than 710 million person-to-person SMS messages from their mobiles in 2004, up from 352 million the previous year."
While in 2004, brands may have been inclined to test the medium with one-off programs, Michael Carter, president of Toronto-based Mobile Media, said he was being asked to help integrate the "tiny screen into broader communications strategies.
"He says there are two main reasons marketers are interested: interactivity and targetability. As an added bonus, SMS is permission-based, so there's less chance of [pissing off] consumers."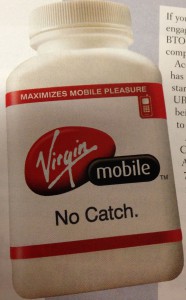 Throughout the year, we highlighted how brands like L'Oréal were running mobile promotions at malls to reach a younger demo, and checked out opportunities and barriers for marketing via cells, the former including the potential to increase occasions for purchase and an ability to segment customers by personal information and location. Challenges included a lack of POS systems that could handle m-couponing. Amusingly, we still called them cells.
What ever happened to…
Outdoor gets hyper February 2005
"Talk about interactive outdoor. Thanks to new technology developed by Cambridge, England-based tech company Hypertag, consumers merely have to point their mobile at a billboard to download content. And no, it's not a tool that will take eons to get to Canada. Hypertag director Jonathan Morgan says he's already talking to potential partners here and is planning to have the platform up and running within the next six months."
It works like this: A small chip is embedded in posters or billboards in major city centres. Passersby can activate the chips' infrared technology with their cellphones to receive more information about the product, enter a contest, download a free ringtone or receive a coupon." Anyone else thinking of QR codes and NFC technology?
The ultimate personal shopper August 2005
"Your local grocery store is about to get a lot more high tech – and CPG marketers, as well as participating retailers, will reap the rewards.
"King City, Ont.'s Springboard Retail Networks (springboardnetworks.com) is launching the Concierge Electronic Shopping System in the fall.
"The device, to be put on shopping cart handles in grocery stores cross-country (so far the company has signed one major chain), will provide ultra-targeted dynamic ad opps and allow retailers to display in-store specials through its wireless web portal."
Signs, signs, everywhere (digital) signs October 2005
"Clearly, digital signage, both with and without sound, is the vehicle getting the most attention from advertisers right now. There are a number of independent networks up and running and in demand."
The view from the CMO's office
Shiny happy marketers March 2005
Strategy's first annual report on the state of marketing in Canada found an optimistic bunch.
"There is a sense of optimism drifting through Canadian marketing," we wrote. "Budgets have blipped upwards, staff numbers are staying intact or growing and even the influence of the marketing department is perceived to be on the rise."
Click through for a snapshot of the state of the industry and ad spend figures that might make you laugh (or cry).
Getting into consumer's heads (sometimes, literally)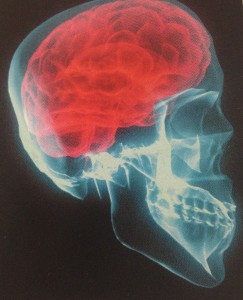 "Behavioural targeting is the flavour du jour, the latest research and planning approach to displace life-stage, psychographics, econometrics, and the now moribund demographics as the magic bullet in the fight for competitive edge," we wrote in January. "Simply put, behavioural targeting is finding the consumers with the highest propensity for buying a product or brand and then tailoring messages and media to reach them effectively and efficiently."
And in October, we featured neuromarketing as a new technique coming to Canada that would sidestep focus group flaws. It would take a few years for neuromarketing to catch on, of course.
Trends on everybody's lips
Try this June 2005
"Getting your brand into the consumer's hands is a good thing. But getting your hands into your target's hands and developing a relationship in the process is even better.
"That's why savvy marketers are moving beyond 'sampling' towards 'tryvertising,' by allowing consumers to interact with product on their own turf and without pressure to buy. Sure, it costs more and requires more effort, but the benefits can be enormous – from getting potential customers closer to purchase to stealing loyal brand users away from the competition."
Traditional women's brands go for men August 2005
"Archie Bunker wouldn't have dared dab moisturizer on his face, or throw in a load of laundry. But today's regular joe is much less affected by such black-and-white gender designations, thanks to a general blurring of roles in recent years. That's been good news for brands traditionally targeted at the fair sex – like Maytag, Whirlpool, L'Oréal and Diet Pepsi – who are now reaching out to the male demo like never before. And the subsequent results have made it all worthwhile." Sound familiar? Because almost a decade later, brands still haven't cracked the gender divide.
The big buzz theory September 2005
"At its core, word of mouth – the term most agree covers PR stunts, viral efforts, guerrilla marketing, seeding, etc. – is hardly new. The difference now, says Emanuel Rosen, author of The Anatomy of Buzz, is that the explosion of communication methods from cellphones to e-mails to blogs has meant that there are more opportunities for people to share their opinions with more people…
"According to NOP, a London-based market research firm, word-of-mouth is valued 1.5 times more by consumers today than in the 1970s, and it's valued twice as much as traditional media. Some experts even predict that e-buzz marketing will become a standard part of a multimedia marketing campaign."
Agency news
There's not as much to be found about accounts switching hands in our mag pages. But in July 2005, we reported on Publicis going on a mini hiring spree, following its win of the Rogers account.
Matt Litzinger, who participated in winning the telco account, came on as ACD, joining David Daga. Litzinger was one of 16 new hires over three months. Andrew Bruce, meanwhile, was promoted to president. (The duo would later go on to be ECDs at Cossette, and this year Litzinger split ways for Red Lion).
Taxi opened its Calgary office in November and staffed it with two people to start, after the agency won the WestJet account in 2004. It closed the Western outpost this month.
Meanwhile, Nellie Kim and Chris Hirsch joined John Street, Kim from Grip and Hirsch from Publicis, and of course now, the pair is leading Lg2′s Toronto office. 
The internet, no longer new media
What's up with the web? Two words: 'Old School' March 2005
It seems quaint now, but this article declared that the "Web" had become mainstream.
"You can stop calling the Internet 'new media' now. Other non-traditional choices, most notably SMS, have taken its place as the shiny new tools in the marketing box. In fact, the Web has literally gone mainstream. Marketers like Nike, Virgin and even BMO are increasingly choosing online as the primary or sole medium for a campaign and, in many cases, are using it in much the same way they would have deployed broadcast or print in the past."
Pay me to blog January 2005
"[Marketers] are beginning to recognize that without a blog they're missing out on an effective way to communicate directly with their customers, establish themselves as an authority in their industries and dramatically improve search engine results," tech blogger Jeremy Wright said in this piece looking at blogging, a "new media," as it had become mainstream.
Creative Report Card
And our much-loved Creative Report Card made its return. Check it out below to see who were the top clients, agencies, CDs, copywriters and art directors, in that order.
Want more strategy Throwback? Catch up on the headlines from 1989, 1990, 1991, 1992, 1993, 1994, 1995, 1996, 1997, 1998, 1999, 2000, 2001, 2002, 2003 and 2004.