Amex flips over a new coin
Let the cash-back earning begin. The company is the newest player in the segment, entering with a big campaign.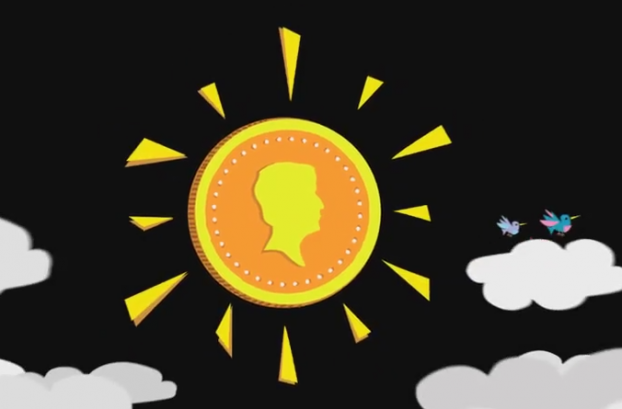 Amex is getting into the cash game. That is, the cash back game.

When the company entered the category with two new credit cards (SimplyCash and SimplyCash Preferred) in Canada earlier this month, it didn't arrive to an empty room. For some time now, most major banks, from TD to CIBC to Scotiabank, have offered Canadians cards that allow them to earn cash back on everyday purchases.

And this desire from consumers to own a cash-back card is only growing, says Leonard Varaksa, director, consumer card marketing, American Express Canada. In fact, he says a recent survey conducted by Amex found that 79% of credit-card holders are interested in owning one of these cards. This research was a driver for the company to launch its own set, and since it arrived a little late in the game in Canada, the company has invested a significant amount into marketing its new products.

So working with Ogilvy on the creative and Mindshare on the media buy, Amex has rolled out advertising that makes "cash back the hero" of the campaign, says Varaksa.

"There's a strong look and feel of the visual coins in the creative, where the coin develops into an image of a sun rising. And the reason is because we're trying to communicate that something is new, Amex is going into a new product," he explains, adding that it's also very simple, indicating the simplicity of the cards themselves, which 90% of respondents in the brand's online survey of more than 1,300 Canadians say they want from a cash-back card.

So far this week, TV ads have aired during new and returning season premieres, as well as on national digital and regular radio stations in the GTA. And Amex will continue broadcasting its message introducing the new cards until Dec. 31 via traditional, digital and social media channels.

"We knew that going into a new and growing segment, we wanted to make a big statement and [arrive] in a big way," Varaksa says of the aggressive "multi-million dollar, multi-channel" campaign that's allowing the brand to be considered beyond the travel segment. It targets an audience of "financially savvy spenders who are looking to get something back for the money they spend on their card but can be put off by the complexities and challenges presented to them by most reward schemes," according to a spokesperson for Amex.

"Typically, when consumers think of Amex, there's definitely a strong affinity for travel products. While travel [reward cards] are strong in the market…we've seen the data that shows [cash back] is a fast-growing market and consumers definitely want this product," added Varaksa.