Embracing the Cheerios effect
Inspired by the need for connection, the brand - for the first time - is rolling out a masterbrand campaign for all seven lines of those floaty little Os.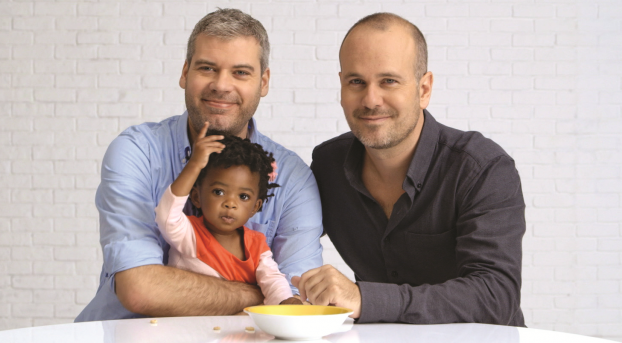 This story appears in the October 2014 issue of strategy.
For the first time in its long history, General Mills is giving Cheerios a single voice.
The CPG company has unveiled a new masterbrand campaign that spans all seven lines of the cereal brand, which together represent a 14% share of the market.
The branding is built around the concept of connection, says Jason Doolan, director of marketing, cereal, General Mills, and is inspired by the "Cheerios effect."
An actual scientific term named after the cereal, the Cheerios effect occurs when small objects floating in liquid are drawn together.
"The Cheerios effect is a perfect metaphor for what people do in life as well," says Glen Hunt, chief transformational officer and CCO at Cossette, which created the campaign. "[There is] this idea that at our very core, we are these simple little Os."
The campaign soft-launched in September with a 15-second teaser commercial that features Cheerios coming together in a bowl, explaining the effect.
In October, the brand will ramp up its efforts, with new longer-form spots rolling out on TV and online. The floating Cheerios continue, but are overlaid with voiceovers of people telling stories of connection with loved ones. For example "Lisa and Annie" tells the story of cousins who struggled to connect growing up, but found a way in adulthood. The camera pans out to show that Annie is deaf, and the pair communicates via sign language.
The campaign will drive people online where they will be encouraged to share their own tales of connection. It will roll out across all the brand's touchpoints, from in-store to digital. Updated packaging (featuring explanations of the new masterbrand positioning layered on top of the existing package) will also roll out in the fall, helping explain the new positioning. The campaign will be in market until spring 2015.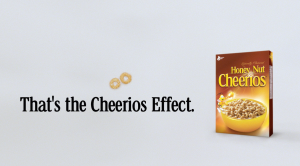 "In the world of features and benefits, the yellow box of Cheerios was very simple and pure. Honey Nut Cheerios provided more flavour and indulgence and attracted a different consumer," Doolan says. "So we built a 14% share in the category by respecting what's unique about each business. But at the same time, you can't deny the fact that they're all a simple, floaty little O."

Each individual line will maintain its own brand identity, Doolan says, and individual brand communication (such as Honey Nut Cheerios' Bee mascot) will still be used occasionally to help drive specific brand targets. But he says they are still very early in the planning process, and the new masterbrand push will take up the majority of the media spend in the coming months. This new positioning will become the brand's core messaging, designed to lift the entire line.

The cereal category has been stagnant to declining, Doolan adds. On-the-go meals and QSRs have been taking away share from the cereal space, prompting the brand's deep dive.

The decision was made back in the winter to build the masterbrand campaign around shared values with Canadians. "Before the Cheerios effect [inspiration], we were spending some time on the issue of connection," he says. "We live in an increasingly disconnected society. With all the technology available to us, real human connection is on the decline. But when we looked at the heritage of the brand, we've always had a theme [of connection] behind the subset of Cheerios, whether it's a toddler and her mother, two children playing or a young couple. We believe that by sharing stories of connection we can inspire people to come closer together."