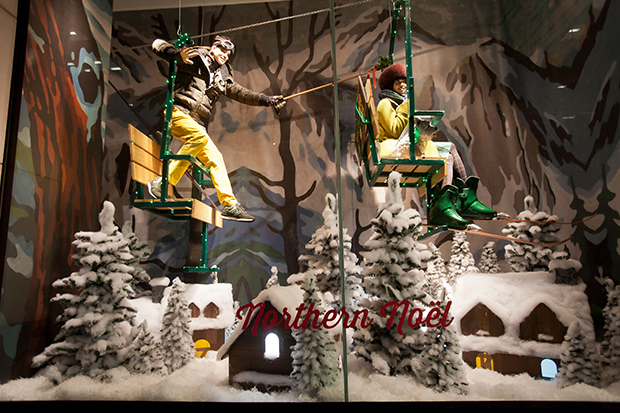 Before we unveil the Brands of the Year from our October issue, we're revealing the contenders who deserve a shout-out for getting consumers (and the industry) buzzing in 2014. Check back each day this week to read about some nod-worthy brands (or in some cases, a person), as we gear up for the online debut of our Brands of the Year next week.
Luxury contender of the year: Holt Renfrew's high-fashion battle plan
With Nordstrom's arrival and Hudson's Bay's purchase of U.S. retailer Saks, the Canadian luxury retail market is heating up. But Holt Renfrew isn't just kicking up its Prada heels and calling it a night.
The company recently announced it was expanding its footprint by 40% to more than 1.2 million square feet, focusing on four key markets (Toronto, Calgary, Vancouver and Montreal – resulting in the shutdown of low-traffic stores in Ottawa and Quebec City).
This includes new stores, such as its Men's shops in Toronto dedicated to suiting fashionable guys, as well as revamping flagships in Montreal and Toronto, and launching "luxury apartments" for private shopping. These apartments will offer bespoke shopping experiences, with everything from drinks to floral arrangements tailored to the high-rollers. The first of these apartments opened in Toronto's Yorkdale Shopping Centre in January, following the grand opening of HR2, the brand's discount designer chain in Vaughan, ON and Montreal.
The brand also dipped its feet into the art space, partnering with the French Embassy to bring an exhibit by photographer Laurence Picot directly to its Yorkdale location. "LuxInside, Traces of Man" features X-rays of luxury goods, such as a Leica camera and an Hermès saddle.
It followed the brand's first forays into art, working with the AGO for a David Bowie experience and the Design Exchange museum for a retrospective of iconic shoe designer Christian Louboutin. "Our business is art – [these exhibits] are a direct extension of what we do in fashion," said Kimberly Grabel, SVP marketing and customer experience at Holt Renfrew at the time of the launch (Grabel has since left  the brand).
The brand also launched a teched-out Christmas campaign last year, partnering with Samsung for a retro holiday in-store display. A staple of the retailer's holiday promotion, it featured '50s and '60s scenes complete with vintage finds from thrift shops. A Samsung screen was placed in the middle of the display, and passersby could pop into the retailer to get their photo taken to become part of the scenery.
The holiday push generated "record sales," says Moira Wright, divisional VP of PR, Holt Renfrew. It also picked up a Retail Council of Canada award for the push, which recognized the campaign for its "excellence in in-store marketing."
Pioneer of the year: Frank & Oak spies international expansion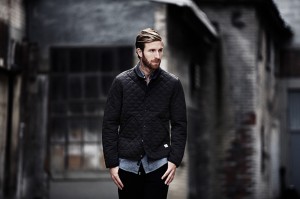 Montreal-based Frank & Oak has had a banner year. The online retailer creates and curates men's fashion, making clothing in-house to keep costs low. Beyond the e-commerce site, Frank & Oak offers a robust blog and offline magazine, allowing its content to drive a lot of the branding. Guys are invited to browse everything they need to know about dressing themselves from style Q&As with musicians to learning about which fabrics work best for which occasions. "We realized the millennial guy likes to know the 'why' behind a product," says Ethan Song, CEO and CD, Frank & Oak.
The digital clothier is also moving deeper into the analogue space, with a round of pop-up shops and soon a flagship bricks-and-mortar location in Toronto. The store, the second for the company (the first opened in Montreal in 2013), will include a barber and coffee shop to create a different retail experience.
Last year it also partnered with Aldo-owned Little Burgundy to distribute its travel wares in stores (backpacks, shoes and other travel-related clothing) – a first for the brand. Though the line sold "very well," the bigger opportunity was to introduce the brand to new audiences and build up more content around the theme of travel, Song says. It also partnered with Ubisoft this year to release a line of menswear based on the videogame Watch Dogs, allowing it to tap into the "huge" market of gamers. Both partnerships were promoted largely through PR and social channels, as well as through the clothier's content online.
And it seems to be working. In the past year, the brand has grown its shopper base by almost 400,000 across North America. It now reaches nearly 1.6 million consumers. Its mobile apps (iPhone, Android and iPad), launched in spring of 2013, have been downloaded more than 250,000 times. And this summer, the brand expanded into the U.S. (where roughly 70% of its sales occur), opening an office in New York.
These stories appear in the October 2014 issue of strategy.