Mattel's anytime game play
How does the toy maker plan to revitalize the steady-to-declining game category? With a ginormous teddy bear, a real life marching band and strangers playing Pictionary.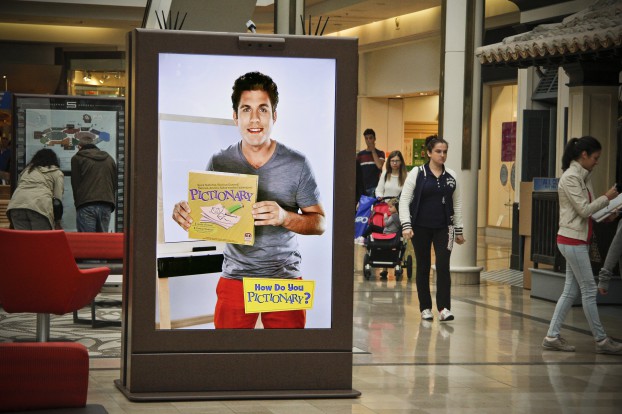 To reinvigorate a stable-to-declining category, as a challenger brand, Mattel wants you to get your play on.
Mattel, best known for Barbie and Hot Wheels, also has a stable of board games, including Pictionary and Apples to Apples. However, it competes against the much more entrenched makers of Monopoly – Hasbro.
And without a new product offering to drum up excitement, Riza Javellana, senior marketing manager, Mattel, says they were looking for something unique or different to draw attention to the brands.
The latest execution, which goes live today, was created in partnership with TrojanOne. The brand set up shop at a mall in the GTA, filming the entire thing for later digital distribution. Setting up a digital screen, the brand had an actor play Pictionary with passersby. And when someone guessed a clue right, an exaggerated present (such as a ginormous teddy bear or a real-life marching brand) would be delivered, a move that hearkens back to the super popular WestJet "Christmas Miracle" and TD "Automated Thanking Machine" videos that also gifted consumers.
"I think people love to see people winning and love to see people losing," says Graham Lee, CCO, Trojan One. "It would explain the billions of fail videos." But on the flip side, he adds that it also explains why heart-warming videos of people being happy also spread like wildfire.
The exaggerated gifting was the last piece of the puzzle to make it to the campaign, he adds. The brief from the brand was to create a fun, shareable experience that built on its newly-launched platform.
"Anytime is game time," officially launched in May, Javellana says, and was an evolution of the brand's more competitive "Game on" platform. "We wanted people to remember to play a game with us," she says. "We want people to see what happens when you actually take time to play. It's a relevant [platform] as we lose touch with family and friends as a result of all the electronic [devices]."
The new platform inspired the creative process, says Lee. If anytime can be game time, what is the strangest place to bring people (strangers) together to play, he says of the inspiration. It's about "playing a game, that I did not, five seconds ago, think I'd be playing," he explains.
The campaign targets young adults (the primary buyer of board games, Javellana says), with a secondary target of families with young children. It will be seeded out through influencer PR, as well as a paid media buy on social and digital channels. A Pictionary-specific campaign will also run on TV concurrent with the paid digital support, though the two campaigns are completely separate from each other.
Mattel has delved deeper into experiential campaigns of late, though this is the first time it has utilized footage for a (hoped for) viral campaign. Because of the more limited budgets, Javellana says this is a more cost-effective way of trying to reach the core audience, adding that experiential activations may only reach 13 people at the mall-level, but they hope a video like this will reach "exponentially" more.