Talking fridge
Samsung's no-nonsense, no-annoying-sales-pitch product.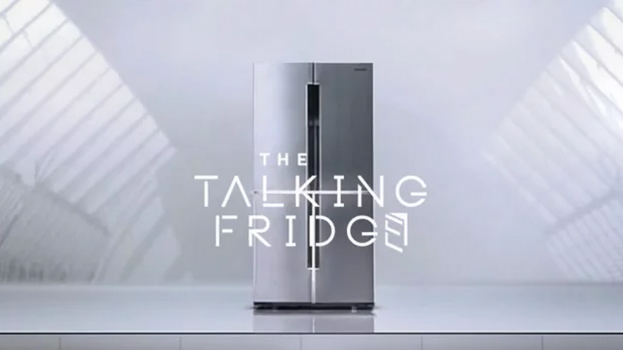 Before this Samsung invention, the only way out of speaking with a talkative salesperson who didn't know how to take "no" for an answer was to dodge them via dark corners of the store or interrupt their sales pitch with a fake phone call. Knowing that some people just want to research and explore a product on their lonesome, the electronics maker and its agency Cheil came up with the "Talking Fridge."
It's exactly as it sounds — a fridge that talks you through its many features, but only when you want it to. In stores, if you open the crisper drawer, the appliance with a charming British accent describes how great its storage space is. It uses Arduino senses to be able to tell when a person is opening certain parts of the fridge, and comes with the best tagline, "A fridge so good, it sells itself." You can't make this kind of comedy gold up folks.
From Stimulant. 
Credits:
Brand: Samsung
Advertising Agency: Cheil, Singapore
Creative Director: Jimmy Lee
Art Director: Alvaro Bruch
Copywriter: Joanne Chow
Project Manager: Tanya Nguyen
Account Executive: Meixian Li
Associate Account Director: Ju Ann Ng
Managing Director: Nalla Chan