Brands of the Year: WestJet reaches new heights
Fasten your seat belts and prepare to read how the airline landed a spot among the country's top brands.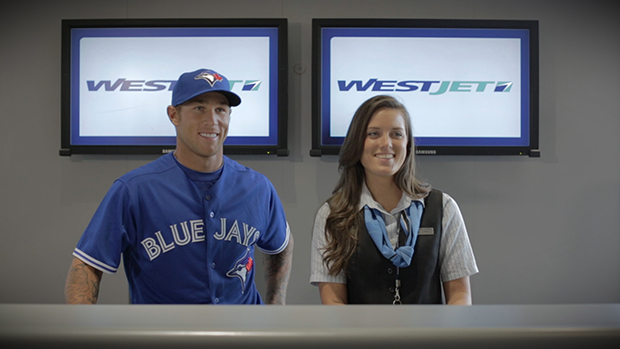 This year's Brands of the Year winners are as Canadian as maple syrup and they've had some very sweet successes. Check back each day this week as we count down the winners. 
Few brands can boast that their arrival in a community was celebrated by a crowd of 1,000 people.
Yet when WestJet's debut flight between Calgary and Brandon, MB, touched down last fall, it was greeted by a group of residents excited at the prospect of faster travel between the cities.
The rollout of WestJet Encore – a regional service to communities including Grande Prairie, AB, Thunder Bay, ON, and Penticton, B.C. – was one part of the airline's major expansion this year. It also made its first foray into Europe this June, flying 737s from
St. John's, NFLD to Dublin, and the service was so popular WestJet decided to extend the seasonal route by three weeks.
But beyond the successful service expansion, the Calgary-based company's entry into new communities is significant because it harkens back to WestJet's beginnings in 1996 as a western Canadian airline with a fleet of three Boeing 737s.
The Encore service completes the return journey, if you will, for a company that has since expanded to 120 planes and 90 destinations.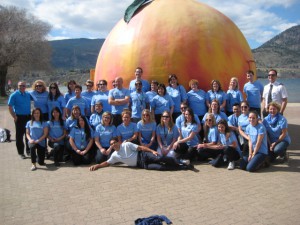 As it sets its sights on taking its brand promise – people-driven customer service and value for money – to more international destinations, and flies toward its goal of being one of the five most successful international airlines in the world by 2016, WestJet can reflect on a banner year of achievements, when nearly two decades of building brand equity yielded big-time recognition.
The company claimed a spot on Interbrand's biennial Best Canadian Brands study in 2014 – at number 20 it was the only airline in the top 25 and one spot ahead of railway Canadian Pacific, the only other transportation sector entry. It was also named Value Airline of the Year by industry mag Air Transport World.
On the financial front, it reported a record second quarter with net earnings of $51.8 million, marking the 37th consecutive quarter it reported a profit. More people are choosing to fly with the airline as well – in August it transported 1.9 million passengers (another record for the brand), which was a year-over-year increase of about 126,000 passengers, and registered a record load factor (ratio of passengers to available seats) of 89.3%.
When it comes to marketing, the airline's viral video, "WestJet Christmas Miracle: Real Time Giving," executed with agencies Studio M and Mosaic, has already reached legendary status. Released in December 2013, the video documents passengers at airport lounges in Toronto and Hamilton being surprised by a virtual Santa Claus booth asking them what they'd like for Christmas, then shows WestJet staff hustling to get the "wish-list" presents onto a luggage carousel before those customers arrived in Calgary. It has been viewed more than 36 million times and took home Bronze hardware at the Cannes Lions International Festival of Creativity.
But its viral success can be viewed as the culmination of years of work, says the airline's director of marketing David Soyka. The video would not have resonated with both consumers and the creative judges if it wasn't grounded in a deeper brand story of providing great service to customers, he says.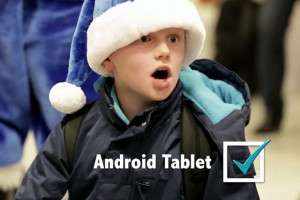 The brand's culture became truly well-established in 2005, when WestJet and then-AOR Taxi introduced an "Owners" campaign, which portrayed the airline's staff as a caring bunch and leveraged the fact that, due to the company's employee share plan, which the majority of staff are part of, they are all also owners.
Indeed, examples of WestJet staff members trying to brighten up passengers' days are not hard to find. Search for WestJet on YouTube, for instance, and alongside its branded videos you'll find passenger-filmed clips of the airline's staff making customers chuckle.
"Half of what made the success [of "Christmas Miracle"], if not more, was the fact it was a believable and realistic story [based on] people's experiences with us and our brand," says Soyka.
Building on the vibrant attitude of its front-line staff, Soyka says WestJet's marketing puts a "human aspect" at the heart of its communications. That can include a viral hit like "Christmas Miracle," or the follow-up Father's Day video that also lives on the brand's YouTube page and has received more than 900,000 views. Done with Ronald McDonald House Charities, "Father's Day Surprise" tugs on heartstrings and demonstrates the WestJet commitment to customers, as it shows how a WestJet employee trained for one man's job to free him up to go visit his ill son.
"At the end of the day [airlines] are all flying similar equipment, doing a similar mission of hurtling people through space in silver tubes," Soyka says. "But what makes the WestJet experience and brand different is the WestJetters themselves – they're driven to care, they have passion for a job well done and an entrepreneurial spirit."
That personality can also be found in simpler brand messages, whether it's ads with the Toronto Blue Jays (WestJet is the team's official airline sponsor) or a seat sale campaign, developed by the marketing team of about 20 people along with AORs Publicis and Media Experts.
Soyka points to a recent Mother's Day contest where people entered for a chance to win two round-trip flights for their mother-in-law or mom to anywhere the company flew. The ad for the "Send your Mother-in-Law Packing" contest included the smile-inducing copy: "If you like, we'll even bring her back."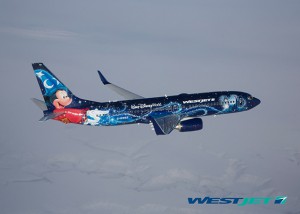 With some wit and care, WestJet has navigated the turbulent airline space, eating into larger rival Air Canada's domestic market share while competing against newer entrant Porter Airlines.

Now new challengers could further darken the skyline, such as two proposed so-called "ultra-low cost" carriers – Jet Naked and Jetlines. The two no-frills airlines, which are currently courting investors to get them off the ground, would target people who fly infrequently by charging low prices and including additional fees on everything beyond the fare. Meanwhile, U.S. low-cost carrier Southwest Airlines is also eyeing the Canadian market.

WestJet may well face other pressures created by its growth, airline analyst David Tyerman says, noting that as the company continues to grow, it will grapple with how to maintain the service current customers have come to expect.

"They are very conscious that they do have this reputation of being egalitarian and of being the people's airline," he says.

A big issue it likely grappled with was whether to charge a fee for the first checked bag on domestic flights, a step it took last month for most flights within Canada and to the U.S., as its competitors do.

"These are the kinds of things the company is wrestling with as their business model has changed over time," Tyerman says.

However, Bryan Kane, president of Publicis Toronto, says after various visits to the brand's Calgary campus, he sees a company deeply committed to its culture and hiring people who fit in with the brand.

"When you talk about Brand of the Year, a lot of times it's a campaign or a key initiative that people go back to," he says. "I think the core of what sets WestJet apart is the culture and the understanding of the brand.

"It's not something that has been architected by a bunch of senior level consultants…it is who they are," he adds. "We won't see WestJet waiver or go in a different direction because it is a part of who they are and their communications are a reflection of that."

This story appears in the October 2014 issue of strategy.