Brands of the Year: Herschel's cool factor takes it global
The Vancouver-based brand has the backpack and accessories market in the bag.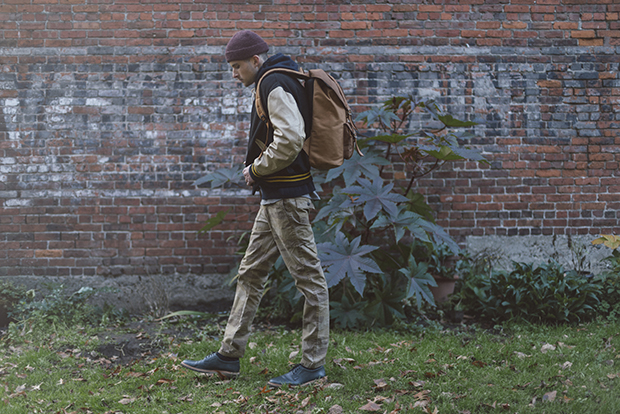 This year's Brands of the Year winners are as Canadian as maple syrup and they've had some very sweet successes. Check back each day this week as we count down the winners. 
There's a tiny town in Saskatchewan, home to only 30 people. You've probably never heard of it before, but you probably know its name. Herschel is where two brothers, Jamie and Lyndon Cormack, began their journey toward creating a global, multi-million dollar bag brand, Herschel Supply Co.
From humble beginnings, their company has established itself with the hip kids thanks to cool collaborations, a smart retail strategy and clever placement among influencers (like a gifting suite in the Instagram lounge at the Cannes Festival of Creativity).
Based in Vancouver, the Cormack brothers decided to leave their careers in sales in 2009 to begin designing and selling bags. In just five short years, the company has grown to employ more than double its namesake town's current population, in places from Hollywood to Hong Kong, and brings in tens of millions of dollars in sales (as a private company, the brothers don't disclose specific numbers).
"We didn't think the market had what we wanted to create," says Lyndon, who heads up sales, operations, finance and marketing for the brand, while Jamie leads product design and production. The brand does all of its marketing in-house. "It's not like we were trying to ride on anyone's coattails or come up with a 'me-too' brand, we really thought that there was a need for a classic brand that's a bit nostalgic, but also modern."
"Our growth has been so staggering, it's hard for anyone to relate to the number," adds Lyndon. "In the last four years, it's been something like 22,000%."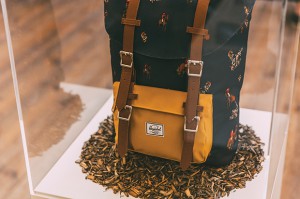 Herschel backpacks, bags, travel goods and accessories, with their signature canvas body and leather straps, sit in 6,000 retailers across 60 different countries. But that's not to say the brand stops at the territories in which its bags are sold. Herschel has been visiting new places through consumers for about a year-and-a-half now, ever since it unfurled the "Well Travelled" positioning, which began with the brand asking anyone with the travel bug to submit stories and images from their voyages around the world to its blog.
"We were late to the game for a reason. We didn't just want to jump on the social bandwagon because it was the cool thing to do," says Mikey Scott, Herschel's global marketing director. The brand registered an Instagram handle and slowly began gaining followers – reaching 2,000 before it posted any images — at least not until it had a social strategy that felt authentic enough to compete with more established brands on the platform. "In a digital age, we can go head-to-head with any brand and we'll succeed by doing it in a personal, organic way, as opposed to brands that have a million followers, but no curated stream."
So the team decided to officially launch its Instagram account with #WellTravelled, inviting users to post images of places they visit using the hashtag. Herschel shares those images on its page and gives credit to photographers (both amateur and professional) in the caption. The brand speaks to more than 370,000 Instagram fans on a daily basis, with many of the shared photos (which usually involve someone wearing a Herschel backpack amidst a majestic backdrop) generating 10,000 to 16,000 likes.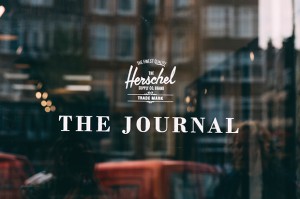 What began as a social strategy soon led Herschel to pursue other endeavours, such as launching a magazine, called The Journal, which is now in its third installment, as well as local and global photo gallery events. Available only in retail all over the world, the 150,000-copy publication (which includes a digital version, with one article from the mag posted on the Herschel website each week) curates a collection of images that revolve around the notion of the brand being "Well Travelled." It's also seasonal and sets the stage for new products, says Lyndon, with lookbook-style images of the different lines worn by models in various parts of the world. To promote the launch of each issue, Herschel prints and displays photographs from the magazine in galleries in cities across the world, from Los Angeles to Amsterdam.
"We're inherently a social and digital brand, but we also put a lot of time into creating great images and stories, so we use print as a way to not only inadvertently help push retail sales, but also help launch a season and to give consumers more than a single [online] post each week," adds Scott. "Let's give [consumers] everything on the season, and they can flip through pages and learn about the brand."
Herschel products are marketed as a companion for anyone, of any age, to travel with anywhere and everywhere — whether that's subway-hopping in the city or jumping on a plane to an exotic location, says Lyndon, adding he's not aware of any direct competitors that play in the same category as his brand. It doesn't go after the same audience as many of the fashion, action sports or outdoor bag brands. Its customer ranges from the pre-schooler to the college sophomore to the working professional.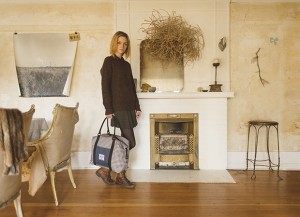 And when you walk into retailers that stock its products, such as Toronto's Te Koop, it's typically the first bag label you see, with prominent window displays bringing attention to its bags. Herschel is even in Apple stores as one of the tech company's laptop bags of choice. The brand invests in face time with retailers, heavily attending various trade shows, as well as creating innovative retail fixtures to hold its products. For instance, Herschel recently partnered with Paris-based architecture firm Ciguë to create contemporary, yet utilitarian-style racks to hold its bags in stores.

Herschel doesn't sell inside outdoor-focused stores such as MEC, nor does it stock its products in action sports-dedicated stores like Sport Chek. Instead, says Scott, the brand prefers to have its products carried in fashion and lifestyle-branded stores, both globally and locally, such as Urban Outfitters and Zumiez.

Lyndon says his team is also looking into doing more collaborations with other brands, just as it has done in the past with New Balance (creating 12 shoe designs for the company), as well as Clarks Originals, Stussy and many others, which have been featured in The Journal and Herschel's blog.

As for new markets, he says the company is being cautious not to get in over its head and enter new territories without proper planning. "We've said no to [some Asian] markets, we don't sell in Pakistan, Mexico or parts of Latin America or Eastern Europe," adds Lyndon. "We want to make sure we have all our ducks in a row and enter in a really impactful way. We want to look at what will work tomorrow, and what will be scalable for years to come."

For now, Herschel is keeping busy with new designs for headwear, launching ball caps and beanies in time for the holidays. "We feel that we [need to] bring a compelling story to the market, and figure out how our DNA fits into many different categories [like hats and shoes]…If we treat the [product category] with respect and have the same attitude that we have with bags and wallets and computer sleeves, then I think we will do a great job."

This story appears in the October 2014 issue of strategy.