What's behind the Canadian sweep?
From our October issue, publisher Mary Maddever gets patriotic and tackles the push to use global creative.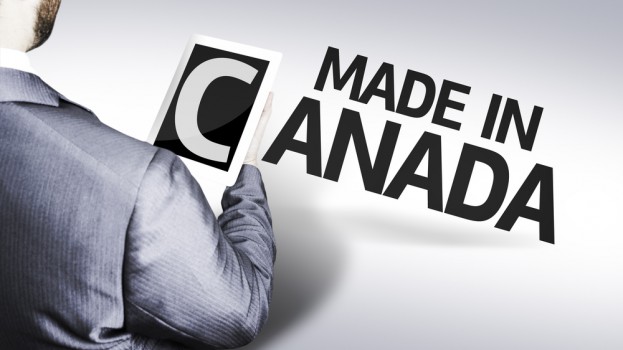 This story appears in the October 2014 issue of strategy. 
We didn't set out to pick Canadian-born Brands of the Year, it just happened. And Canadian ideas are getting more podium time, such as at the PROMO! Awards. National brands – or global ones with made-in-Canada programs – made a strong showing. One of the Best of Show nods went to Canadian Tire's "Ice Truck" by Taxi, and what could be more authentic?
I asked for thoughts as to why the Brands of the Year all waved the Canadian flag, and the ongoing push to use global creative was flagged.
Tony Chapman said an all-Canada roster could be the wake-up call brands need. "Many global brands are standing on a one-size-fits-the-world marketing platform. Its very design is to drive efficiency and consistency, which powers pricing and preserves profit, but not necessarily speed or local market relevance."
He says this gives made-in-Canada brands an unprecedented advantage. "They can't match the scale of the big boys but they can certainly be faster at identifying consumer insights and media opportunities that matter to Canadians, better at developing relevant products and content and more efficient at deploying tactics."
That applies to a lot of the work we've seen win.
Taxi chairman Paul Lavoie – who originally opened a New York office to make sure the agency didn't lose accounts to the global alignment trend – is now spending more time in Canada with CEO Rob Guenette, focusing the agency on relevant, fresh work that gets results. He cites the agency's PROMO! Awards showing for clients from Boston Pizza to Kraft and Canadian Tire as an example. Beyond positioning an agency as effective, he pegs the value of awards as recruitment and morale. So on that front as well, the brands that have Canadian creative leadership trigger the most passion and ROI.
In the landscape of brands, where some global brand managers function as international campaign stewards, Lavoie says the focus on getting the work with the most scope for Canadian-unique creative has intensified.
"Made in Canada" also drives AORs to pursue more activation work, which Lavoie says has a ton of creativity and has gone from contests to ideas – like "Ice Trucks" – which are more in the Titanium realm: "Below the line, topline, consumers don't see that. We make up these distinctions."
Bottom line, global creative recycling seems to be giving the brands whose decision-making lives here a home court advantage, with agency partners vying to work on business where they can affect tangible results.
If you missed PROMO! check online to see the results that locally-baked programs generated, and if you've done work of that calibre, check out the Shopper Innovation Awards and enter your cases. And come celebrate the Brands and Agencies of the Year at AOY. Be inspired by all the made-in-Canada programs, so you can make a case for investing in more of them.
Cheers, mm
Image via Shutterstock