How Kotex became a YouTube exec producer
Why the feminine hygiene brand is working with Carmilla, a transmedia gothic vampire series aimed at reaching millennials.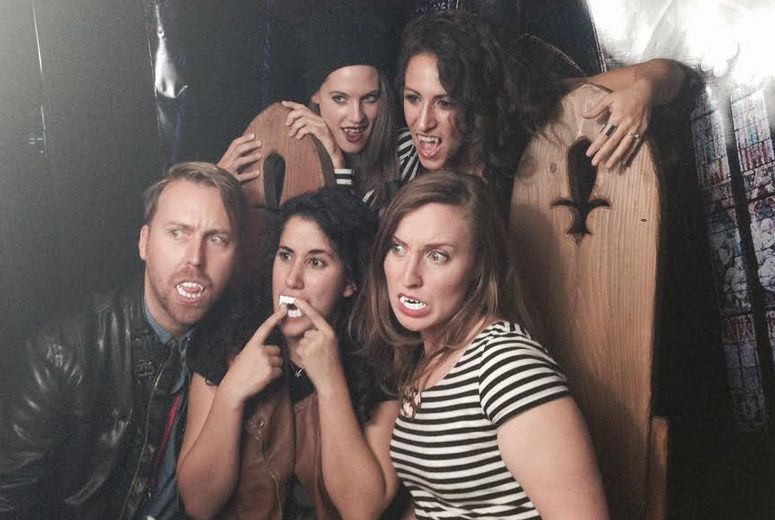 Do vampires get periods?

That's the perfectly logical question posed by U by Kotex as part of the new web series it executive-produced, Carmilla.

Fully financed by Kotex, the series was Toronto-based Smokebomb Entertainment and digital agency Shift2, with Geometry Global as the brand activation agency. The 36 x 4-minute web series is based on a novella of the same name by Joseph Sheridan Le Fanu.

Soft-launched online over the summer, Carmilla follows a university student whose world is turned upside down when a vampire moves into her dorm room.

Although it financed the series, U by Kotex didn't insist on the inclusion of branding in each episode. Instead, it waited for audience levels to build before rolling out a series of branded spots that will be posted on their own and at the end of upcoming Carmilla episodes on the VervegirlTV show's page.

The series is being promoted through a streamlined social media strategy, with ads on YouTube prior to the series launch in August and an ongoing push on Twitter, Tumblr and Instagram.

Branded videos will feature stars of the show, talking about topics that relate to the content and the product like, "Do vampires get their periods?" The videos from Kotex will also be integrated into the show's Tumblr feed and Twitter accounts for the characters.


Denise Darroch, brand manager feminine care, Kimberly-Clark Inc., says this project marks one of the first for the brand using online video, a space she says the brand needs to be in in order to reach its target of millennial females "where they live and breathe."

She says brands need to act like YouTube creators when going online, not posting ads or one-off spots and expecting audiences to flock to the platform to engage with the content.

So far the series has seen 1.2 million views on YouTube, 3.3 million minutes watched, and more than 23,000 likes, with a 91% female viewership and 75% reach ion the 18 to 35 year old demographic.

"Smokebomb was looking for a scripted series based on a book that is now in the public domain," says Kaaren Whitney-Vernon, CEO at shift2. "I think it has been a two-year process now to be honest. The connect with U By Kotex® is that we knew it was a brand that wanted to do things differently. They aren't afraid to try things because they know that they need to connect with a younger audience."

Image (left to right): (bottom row) Jay Bennett (VP digital/creative director, Smokebomb), Steph Ouaknine (associate producer, Smokebomb), Carrie Hayden (social media manager, Smokebomb), (top row) Lynn Moffat (Side Pony Nation), Tanya Casole-Gouveia (Side Pony Nation).