Tangerine spies wearables in its future
In a bid to stay on the bleeding edge, the bank has rolled out biometric technology, which could pave the way for banking with wearable devices.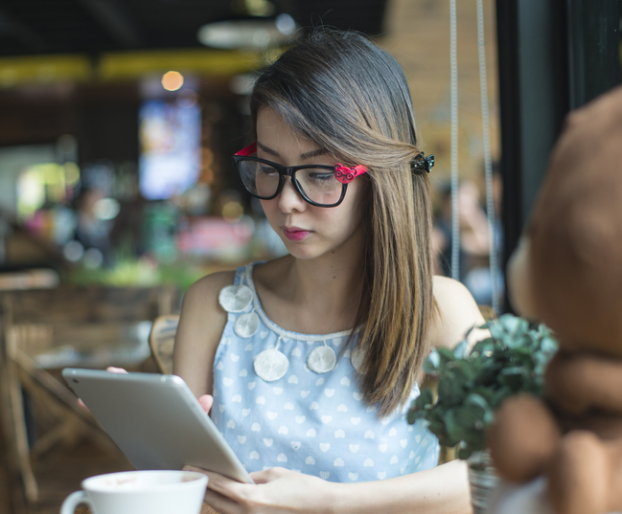 Tangerine has rolled out new biometric identifiers as an added layer of security for those banking on the brand's mobile apps.
The fingerprint technology (which works with iPhone 5s and up) and voice-activated banking (allowing people to speak to the app to complete their transaction) rolled out earlier this month, with plans to unveil voice authentication later in 2014, says Andrew Zimakas, CMO at Tangerine.
He says biometrics will likely revolutionize the way people interact with mobile in the future, pointing to the possibilities of screen-less wearable devices as a potential avenue for future banking apps. What's more, he says the technology could one day prove to help simplify the logging in and banking process (potentially removing the password/pin step). However, he stresses that for now, this is just an additional layer of security, and neither the touch ID or the voice recognition process replace the current password/pin step.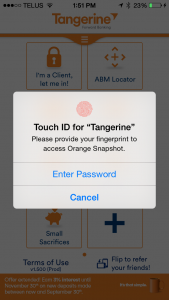 While digital security is a growing concern across all sectors (alongside a slew of high-profile hacking cases in the U.S.), Zimakas says the new biometric identifiers stem more from the brand's desire to remain on the cutting edge. He points to the brand being the first in Canada to launch a banking website in 1998, and in 2013 it was the first brand to launch a photo-depositing system (whereby you can snap a picture of a cheque to deposit), as examples of its "Forward Banking" positioning.
"We'r really focused on [promoting] the attributes that are table stakes," he says. "At this point, these technologies have great potential to really drive [consumer-perceived] attributes like innovation and progressiveness, but also simplicity." He adds that this will hopefully help also build up the perception of trust and familiarity among new consumers.
Over the next few months, the bank will measure these attributes among current consumers to see if they're resonating. After some feedback in terms of how consumers are using the technology, and a period of refinement (voice technology tends to become more sophisticated the more its used), they'll look at putting an advertising campaign in market.