Samsung gets personal
Mark Childs gives the skinny on the launch campaign for the Note 4 smartphone, and why the brand used customization to reach millennials.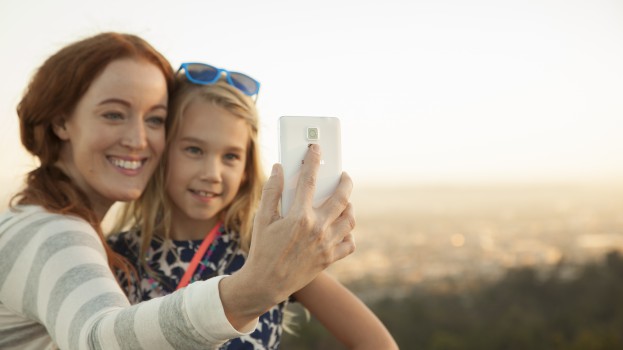 To help launch the latest iteration of Samsung's Note 4, the brand is getting personal.

Smartphones are essentially an extension of you, says Mark Childs, CMO at Samsung. "Personalization is inherent to the smartphone – we carry [it] everywhere. It's an expression of ourselves."

The campaign kicks off today with events across the country at Samsung stores. Shoppers are asked how the phone will enhance their everyday lives, and that emotion/act will be printed on a free T-shirt.

Samsung will also roll out a TV campaign, featuring ideas on how consumers could use the phone to enhance their lives, as well as a PR push and social media campaign. All elements of the "Add Yourself" campaign will be in market by Nov. 3, and will run through the holidays. Afterwards, in partnership with Rogers' Hometown Hockey platform, the brand will turn the T-shirt idea into pucks, inviting folks to submit how they'll use the device to cheer on their favourite hockey teams.

To target its core audience (largely older millennials who are ambitious self-starters, early adopters and in their first dynamic jobs) and its wider audience of young-minded consumers, Childs says the brand decided to really hone in on how the phone can help make their mobile lifestyle even more personal, something that is becoming even more prominent for younger shoppers.

The phone itself offers a bevvy of new features, but instead of just focusing on all the new offerings in a straight-forward ad campaign, Samsung wanted to show off how consumers can use these features to imbue their personalities and emotions on the phone. Childs gives the example of a mother taking a photo of a newborn, using the additional pen to write a personal message on the image to send to family and friends. 

The campaign, developed in Canada by Cheil, with experiential by Mosaic, PR by North Strategic and media by Starcom, does adopt the global tagline "Do you note," which is designed to connote the fact that the Note 4 is something consumers can't live without.

But Childs says the customization component of the campaign had a much stronger appeal to Canadians, and thus opted against simply using the global creative.