AOY Bronze: DDB's partner quest
From turning down pitches to opening a Montreal office, this Canadian network has had a banner year.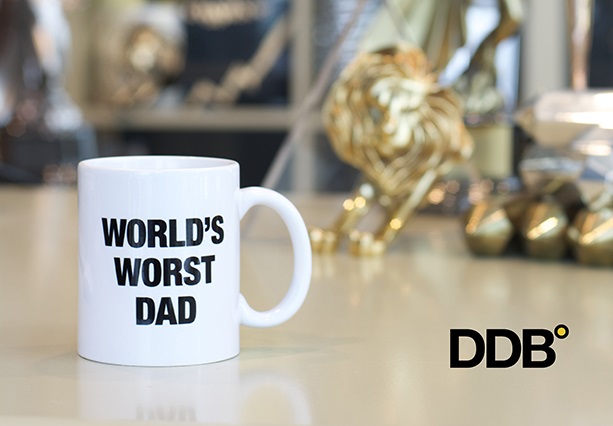 This story appears in the November 2014 issue of strategy.
One of DDB's biggest clients this year came knocking on its door.
The advertising agency, which picks up the Bronze Agency of the Year title, didn't participate in a pitch for the Volkswagen business, resulting in a slightly unexpected boom for the shop.
Volkswagen was looking for an agency as part of its regularly scheduled procurement process, for which it conducts an agency review every five years. The brand had been searching for an agency that could provide all areas of expertise (except media planning and buying) under a single roof – including French creative. It also wanted an agency able to prove it could drive business results, had strong strategic planning abilities and boots on the ground in multiple regions across the country to best reflect the regional differences, Peter Blackwell, director of marketing at the car co, told strategy. DDB was one of the only agencies in Canada that fit the bill, he says.
It's a big account for the shop, says David Leonard, president, DDB Canada. The agency will transition its current Montreal office (which is currently a partnership with Bleublancrouge) to a DDB-branded location, which is set to open next year, slowly moving all shared clients to a DDB-only office in the next few years.
The new Montreal creatives (yet to be named at press time) will work closely with the recently promoted Cosmo Campbell, now CCO at the agency. Campbell takes over from Kevin Drew Davis who departed his role leading the entire creative product across the network a year in for DDB Chicago.
Overall, it's been a good year for the agency, Leonard says. On a warm September morning in his Toronto office, he excitedly talks about a Band-Aid pitch (it hadn't even been presented to the brand yet) creatives just showed him and the "#Howtodad" work for Cheerios, unveiling a new father-focused branding for the General Mills line. "We've already got next year's AOY cases lined up," he jokes.
So what else is on the horizon for the agency? First off, DDB wants to get paid differently, Leonard says.
"We have to get away from selling the cost of an hour of time, and find ways of selling the value of the contribution," he says.
The agency is working with specialists in the U.S. to explore new compensation models – but Leonard admits this isn't a 2015 thing. It's a five-plus-years-from-now project.
"We want to get to a point where we know the value of what we contribute to a client's business, and put a price to it," he says.
This is, of course, getting even harder, but more necessary as relationships continue to shift away from the AOR model and more towards a project-by-project basis.
Leonard estimates DDB wins 60% of the pitches it participates in, but he wants to get that number up to 75%. That means being choosier about which accounts it goes after. In fact, he estimates the agency walked away from half of the pitches it was invited to this past year.
"More than anything, for [DDB] to succeed, I need to see bravery [from clients,]" he says. "I need to see a client that has control – that it isn't a puppet that New York manipulates."
This means competing for less business in general. It also means re-evaluating what sort of staff they need. Leonard says the business is heading in the direction of the film industry, with a core group of "big thinkers" who outsource a lot of the executional activations. That means the agency is likely to shrink in size in the next five years, he says (though he clarifies there is no immediate need for the agency to shrink).
"Clients are looking for solutions today, and they don't really care where they come from," he says, meaning DDB isn't just competing against other agencies now – it also competes against the likes of Google and Facebook.
So, DDB will have a different payment model, fewer business pitches, possibly a smaller team and more competition?
Is Leonard worried? Not at all.
All of these industry shifts boil down to being a better partner to its clients, he says.
"I don't want to just crank out ads," he says. "We don't want to be a purveyor of communication. We want to have a massive difference to bring to businesses."
New business
Sony Canada, Kraft, General Mills, Netflix, Volkswagen
Key hires
Craig Ferguson, senior art director, DDB Canada; Adrien Montpellier, technology director, Tribal Worldwide – Toronto; Joshua Stein, ECD, Tribal Worldwide – Toronto; Trent Thompson, CD, RAPP/DDB
Cases
1. "Warm Up to Love Again" for Johnson & Johnson's K-Y encouraged zoomers to see the sexiness in everyday situations.
2. "Milk Every Moment" for the Strategic Milk Alliance evoked childhood memories to incite milk cravings.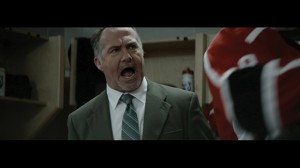 3. Netflix's "You Gotta Get It To Get It" showed what non-Netflix users were missing out on.

4. "Single Mom Celebrities" for WoodGreen Community Services parodied tabloids to show what we should really care about.

5. Neutrogena Men's "Junkface" explained why you shouldn't use the same soap for everything.