DAOY Gold (tie): John St.'s appetite for acceleration
The shop is taking a new approach to measurement and analytics.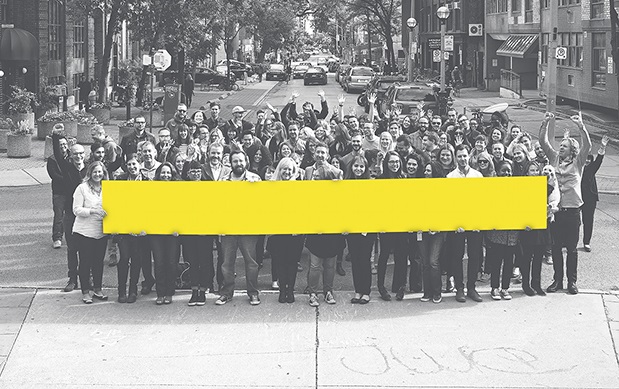 This story appears in the November 2014 issue of strategy.
If you were to mention the phrase "digital age" to Arthur Fleischmann, he might tell you it's a term that's starting to annoy him and his fellow John St. partners.
While digital activity is a significant part of modern behaviour, focusing on it alone, rather than a more holistic view, can cause you to lose sight of the consumer, says the Toronto shop's president.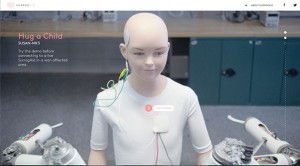 "Rather than thinking about trying to compete in a digital age, it's probably more important for us to think about how to compete in an accelerated age. And by accelerated, it means not just the pace at which things are being consumed," he says, but also how much more is actually being consumed, pointing to media bingers.
It means more content, created faster, he says, and it's leading the agency down a new path for planning and measurement.
"We are rethinking our business model – not to replace the traditional side because that will still always be true – but to create an approach to innovating, creating and producing more content more quickly, and providing clients with tools that help them work more quickly."
This doesn't just mean working faster on the agency side, but brands adopting principles like clearer design standards, so its look and feel are already established, or a clear editorial voice to facilitate the use of numerous writers, he says, explaining how these are the kinds of discussions the agency is having more often.
Moreover, John St., which shares this year's Digital Agency of the Year Gold spot, has taken a new approach to measurement and analytics. While still creating for traditional channels like TV and print, the agency has been working on a lot more content deemed disposable, which is live for a short period of time. (Fleischmann offers the example of proposing to create 10 videos for about $100,000, posting a new one every day or two.)
"That's a shocking mindset change for clients, and you need to be able to demonstrate to them that it [is effective] and use research to modify your approach in real-time. You need to be able to pull a video and put another one up or move it to a different platform. You need to be much more nimble and agile."
Typical tools like copy tests, tracking studies and focus groups can't provide results quickly enough, but clients still need a way to measure the impact, he says.
And while there's plenty of real-time data available, the metrics emerging from social listening tools are not quite what clients need today, says Michael Nurse, director of experience planning.
"What we're starting to see is there's still a disconnect between what really matters to marketers and what we're able to pull directly out of those tools," he says. "So we're starting to ask and be asked questions [such as], 'Why should I care about the number of mentions of my brand? How does it correlate to my brand metrics? How does it correlate to getting people in the store, pulling my product off the shelf or subscribing?'"
To address these questions, the agency has started to pull together numerous data sets, and hired two new analysts to find links among the various sources to flesh out actual insights, rather than just directly taking the tools' output.
"We're still relatively new at this," Nurse says, "but some of our early observations have been that our hypothesis was right – that if we can take data from multiple places and bring it together, there's a much richer story to be told there, and that we can really help our clients to make better use of the data that they have and help them make decisions with it."
Mitsubishi, for example, has focused a bit more on email marketing to prospective buyers after the visits of consumers who arrived via email were deemed more valuable (based on factors like depth of visit and engaging with key pages) than those from retargeting through display banners (and other display ads) this year.
This type of nuanced insight gleaned from the data for a car brand that uses many channels is the kind of thinking they need to take to clients, says Fleischmann.
"It's no longer good enough to say, 'Well your awareness was up 8% and some of your brand attributes scores went up.' Those are so blunt; they're really not useful anymore."
And clients are looking to agencies to help navigate new terrain. Social platforms are changing their models faster, says Nurse, while Fleischmann points out that "even sophisticated clients who really understand that they are digital brands are looking for their agencies to come in and be sense-makers – weaving together all the different pieces of their business…and have a clear point of view on how [they] work together, which makes it really hard for agencies now."
For its part, John St. is addressing this by investing in research tools and platforms, through training and bringing in new people. It also still hosts its Partner Days, where partner companies share insight behind their work, such as a production company that faces challenges around costs and creating something fast enough, yet good quality and salient. Fleischmann says it helps develop "T-shaped" people, who can think broadly yet have a deep specialty.
"Technology and innovative ways of interacting with consumers do not just land in Michael's creative world, it's in all of our worlds, so account people, planners, creative people and production people all [need to] stay very familiar with some leading-edge tools."
John St. doesn't have a separate digital division, with the analysts (under Nurse's direction) sitting within each account team where needed. And the agency's vision is to integrate this work into the planning process.
"What's interesting to me is that an agency like John St., which is known for its creative output…we're embracing data as a way of getting us to better creative and more exciting ideas," says Fleischmann. "That may or may not be a new trend globally or [in] North America. I think it's refreshing in Canada – certainly among the top five or six creative agencies."
New business
PC, Metrolinx, UCB, Tangerine (digital), Kronenberg, Actavis, Canadian Nurses Association
Key hires
Colin Carroll, strategic planner; Sylvie Chicoine, account director; Kaitlin Doherty, account supervisor; David Glen, senior AD; Nicole Gueldenpfennig, designer; Bianca Kwasnycia, account director; Jenny Luong, AD; Amanda McMillan, account exec; Jessica Schnurr, CW; Keiko Voss, account services
Staff
110
Cases
Future Shop rewards the nice

"Naughty or nice?" has been a popular holiday marketing theme for decades. But Future Shop wanted to actually evaluate how nice a person was (or wasn't), and reward the nice ones with discounts.

The agency created a microsite that scanned a visitor's social media history on Instagram, Facebook and Twitter, and then tracked how positively (or negatively) they had behaved online. Nice words (love, amazing, thanks) and positive emoticons were used to calculate their "Nice score."

Future Shop then challenged people with "Nicer tasks" to increase their score and their chances of winning gifts or discounts. Nice-themed posts and polls were also posted and tweeted daily.

The campaign saw a total of 125,000 unique visits to the microsite, where 31,000 social media accounts were scanned and given a score (translating to more than 7.5 million earned impressions across Facebook and Twitter), and more than 320,000 tasks were completed.

War Child's bogus charity opens eyes

War Child's donors are younger than the average charitable patron and believe almost anything can be made better with technology.

So John St. created a fictional NGO called "Surrogaid" – a charity that allowed people to remotely mother children from thousands of miles away via an internet-connected robotic interface. Surrogaid enabled users to rock cradles, sing lullabies and even prepare casseroles for kids via their laptops or mobile phones.

The campaign was launched with a seemingly serious promotional video featuring fictional Surrogaid founder Eric Asher. Radio and OOH promoted the NGO, as did ads on Facebook and Twitter. The agency even created a LinkedIn page for the founder.

Only when consumers completed a mandatory training module and attempted to connect to a real-life child did War Child reveal the truth that "What children in war-affected areas really need are their own mothers."
Surrogaid was featured in culture and tech blogs, and online donations were up 13%.

Cape Farewell go on trial

Cape Farewell is an international organization that aims to drive action on climate change, and it wanted to engage Canadians.

But another solemn TV spot decrying the government's action (or inaction) on the environment could be easily dismissed as alarmist or one-sided. So John St. decided to show both sides of the argument, and let the Canadian public decide.

Working with Cape Farewell, the agency launched "The Trial of David Suzuki" with a press conference where Suzuki accused the government of crimes against the country, the environment and future generations. The accusations were so serious they could be deemed treasonous.

Suzuki defended them in a live-streamed trial, with real defence and prosecuting attorneys, a judge and expert witnesses. A poster and digital campaign was created to raise awareness, and viewers could review and submit evidence that supported or contradicted Suzuki's claims.

Suzuki was found "not guilty" with over 5,000 votes cast. More than 62,000 people viewed or submitted evidence in the trial, and the campaign received coverage in hundreds of Canadian press outlets, environmental blogs and websites throughout the six-week campaign period.