MAOY Gold: OMD turns up the heat on tech
A recap of the returning winner's big year: including the addition of a new tech-focused division and a data-driven planning model.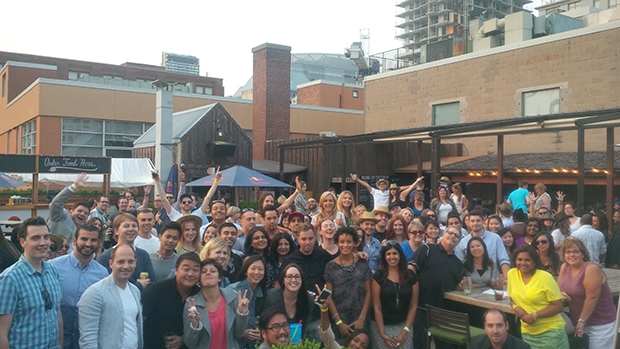 This story appears in the November 2014 issue of strategy.
OMD is tops again, likely because it isn't content to sit still. Over the past year, it has evolved to become laser-focused on innovation and data.
The agency, which had the highest billings in Canada among media agencies for 2013, according to RECMA, is staying on the bleeding edge by moving to a data-driven planning model in 2014, looking at data at the start of every process, says CEO Cathy Collier.
"Throughout 2014, we have been aggressively using data in our buying with programmatic," she says. "Our agency is now informed and accelerated by data but is still inspired by creativity. This combination will be the art and machine we need to drive the increased KPIs our clients' businesses demand."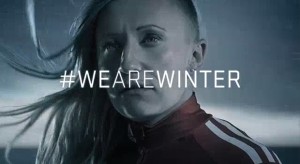 To integrate data into its planning, OMD brought in the Annalect data management platform (DMP) from Omnicom's global offices, the goal being to deliver new levels of audience precision and optimization through one platform, Collier says. The Annalect DMP is a neutral platform (not connected to third-party buying platforms) designed to optimize results across all publishers and audiences, and to provide clients of OMD and PHD media agencies with entirely unbiased audience buys.
That data focus has been beefed up with the addition of Peter Venus as manager of analytics to help harness the mass amounts of information.
Beyond data, the biggest change at the agency this year has been the long-rumoured official launch of Ignition Factory over the summer, a new division aimed at connecting with the innovation and startup community in Canada and around the world.
Ignition Factory first launched at OMD Worldwide's L.A. office in 2008, staffed with creative media professionals tasked with creating unique consumer engagements by interpreting trends in technology and pop culture. The unit has since grown to include teams in New York, Chicago, London and now Toronto.
Helming the new division is director of emerging media Sean Dixon and the recently hired Nick Barbuto.
Bringing Ignition Factory to Canada gives her team some innovation bench power, says Collier.
"OMD's strength has always been in innovation and the addition of Ignition Factory allows us to fuel that with a constant stream of new opportunities from a team of dedicated specialists," she says. "The team is working on a reservoir of incredible ideas that can affect client business before a brief, which allows for a realistic chance to do innovative work."
Shane Cameron, managing director of digital and emerging media, says the unit helps OMD grapple with the pace of change that exists in today's landscape.
"There is an industry-wide problem with the pace of business, and it isn't going to get any slower," he says. "It is nearly impossible to be innovative within the confines of running the business across a week, month or quarter, and to also keep being great and ahead of the curve. To do that you need a pool of people working on innovation, and it is tough to get those innovation people hired because it isn't a revenue-driving piece from day one. Getting Ignition Factory off the ground was an investment but one that will pay out over time."
Collier says the division also helps to get the agency involved with startup companies like never before. Cameron says one example is a deal Ignition Factory signed with the Cannes Innovation Lion-nominated 360-degree camera Bublcam to find new revenue models and work out ways the product and its future iterations could be used in media plans.
The ability to find and plan around startup companies like Bubl is a competitive advantage to the agency that it didn't have before Ignition Factory, says Barbuto.
"It works fine and dandy if you're a big media operation like the Globe and Mail and you have a new offering with a lot of exposure – chances are our people will find out about it pretty quickly," says Barbuto. "If you're a little startup then there hasn't previously been an inroad to the agencies for that kind of offering in the past."
All of the updates OMD has made this year ladder up to making sure there continues to be a space for the agency as a valued partner at the start of the brief in today's ever-fragmenting landscape, says Collier.
"My outlook for OMD is very positive given the speed [with which] we are adapting to new opportunities – not only to big data but also to technology," she says. "My worry going forward as we continue to invest in new practices and tools, is that we [don't want] to be judged and compete based on the cost of media or as it's called, the 'race to the bottom' rather than earning the right to be a valued partner at the start of the marketing process."
New business
Petro-Canada, Carlsberg, PetSmart Canada, Money Mart, Oakley Canada, Bosch (digital), Shriners Hospitals for Children
Staff
250
Offices
Toronto, Montreal and Vancouver
Cases
Urbanites make Smart city suggestions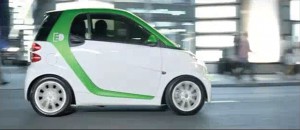 Smart cars are perceived by some as poor value, too small, funny looking and unsafe. As a result, sales were stagnant despite the overall auto category's rapid growth. The brand wanted to relaunch with a program to connect with "smart people" (those who take pride in their community and care about the environment) and help them better their city.
It launched the "Smartcity Project" and created an online community where people could submit their "city betterment" suggestion for the chance to have Smart invest $50,000 in their idea.
The digital campaign inspired thousands of submissions. The winning idea was to furnish Quebec City streets with solar-powered bus shelters, equipped with cellphone chargers.
The agency approached OOH suppliers, and after sourcing solar panels and locations with enough light to power the TSA, OMD installed it in Quebec City, followed by another one in Toronto.
The media innovation, which has already been replicated and purchased by another advertiser in Toronto, led to a 33% increase in single car sales in the market. What's more, the carbon neutral TSAs are saving each city 2.46 kW per day in electricity.
Addition Elle enlists confident online daters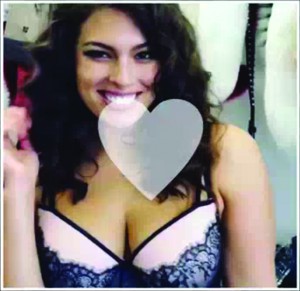 Studies show the best Addition Elle "ambassadors" are confident women who are not ashamed of their size. So OMD developed a new type of targeting to ensure these brand advocates would share the launch of the "plus-size" brand's first line of model Ashley Graham-branded lingerie.
The strategy was to reach plus-size women while they were in a state of seduction (and therefore, the perfect mindset to buy lingerie). It developed national partnerships with online dating sites, and for the first time, only women self-described as "plus-size" were targeted.
The agency used Facebook as a retargeting platform to encourage these women to share the new collection. A "live chat" with Ashley Graham was organized on Twitter to enable plus-size women to converse with others.
The campaign reached more than 2.8 million consumers (76% of the target) at a cost-per-click rate of $0.69 (versus the industry benchmark of $1.85). Visitors spent 154% more time on the brand's site, and the online sales objectives were exceeded by 118%.
Canadian Olympic Committee makes athletes famous
As the Olympic Games in Sochi approached, the Canadian Olympic Committee (COC) recognized an opportunity to make Canada's Olympians famous. The idea was to motivate Canadians to connect with the athletes and inspire a nationwide Olympic cheer.
The "#WeAreWinter" campaign launched during the NHL Winter Classic with live digital boards, Twitter-style newspaper ads, cinema and digital ads. Olympic sponsors donated owned media, bringing "#WeAreWinter" to in-flight screens, department store windows and gas stations. #WeAreWinter was included in athletes' tweets, news outlets' updates and in real-time tweets on digital boards in Toronto's Yonge-Dundas Square.
The campaign generated $15 million worth of donated media. Followers grew by 336% on Twitter (the @CDNOlympicTeam was one of the top 10 Canadian accounts) during the games, and the campaign generated 23 billion earned impressions, three million social engagements and a high Twitter engagement rate of 24%. And Prime Minister Stephen Harper and U.S. President Barack Obama used #WeAreWinter in tweets to each other.