PR AOY Silver: Narrative fashions its own storyline
The Bensimon Byrne shop has moved into the big leagues and forged its own unique identity along the way.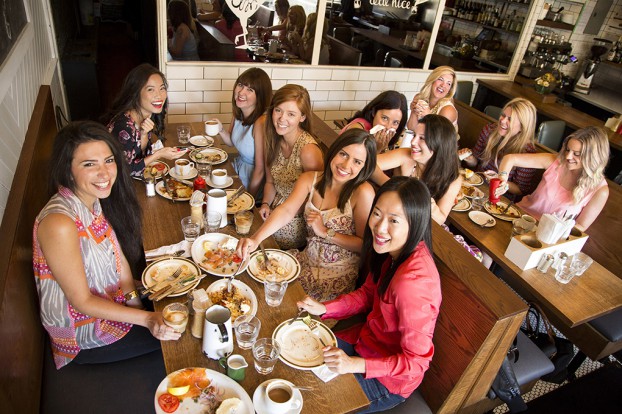 This story appears in the November 2014 issue of strategy.
It's a common parenting style to nurture a child, but give her the freedom to forge her own sense of individuality and character. It's a notion that seems to have helped Bensimon Byrne shop Narrative PR craft its own identity, building a name for itself over the past seven years and gaining momentum on its own accord.
The agency within an agency benefits from the resources of its parent shop, which allows it to maintain a team it considers small given its revenue. And they see the shop-within-a-shop model as the future for PR agencies.
But this model hasn't necessarily been successful for everyone, says Amanda Alvaro, managing director. A lot of large agencies have mistakenly tried to impose a uniform look and feel across their shops, she says, and while this has merit, the Bensimon brass supported Narrative's independence, letting it foster its own culture and identity. (Similarly, Bensimon shop OneMethod also has its own culture, Alvaro notes.)
While Narrative has acquired a sense of creativity from its parent company, it has its own unique brand style, focusing on its visual identity and bringing a design sensibility (which is uncommon for a PR shop, she notes) to its work and overall image. For instance, during the Toronto International Film Festival, the agency got some attention after it changed its name on various platforms to NarraTIFF, as it was highly focused on the event for three clients.
"I think anyone else would honestly just get to the work of hosting TIFF parties. But we said there's something about our DNA and how are we going to operate as an agency for the next two weeks that's kind of special and interesting, and what if we talked about our agency in that way as well?" says Alvaro.
Moreover, Lindsay Mattick, VP, strategy and creative, notes the emergence of visual social platforms like Instagram, and points to the importance today of supporting what you say visually. As such, the agency tries to translate its style into its work.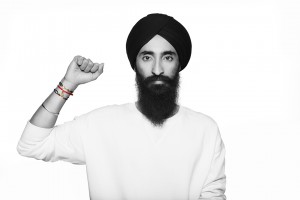 "If we say Instagram is a medium that you should be using because we think that we're going to reach an audience that you need to reach, we're actually doing the same thing," says Alvaro, noting the agency has hired staffers through Instagram.
In the early days, the PR shop found business through Bensimon Byrne's clients, whereas now, the relationship has become more reciprocal, with Narrative bringing opportunities to Bensimon and OneMethod. Today, about 70% of Narrative's business is from stand-alone accounts.
"In your life history as an agency, you start with those low-hanging fruit opportunities," says Mattick, "and then when your work starts to speak for itself and your reputation builds, you don't need those training wheels as much anymore."
Indeed the training wheels have come off and the agency has shifted gears into the bigger leagues, having won a record number of accounts last year, plus landing business with three new clients, including Frank & Oak, in less than two months. Narrative has also outgrown its "scrappy" days and become more selective when it comes to choosing its clients, which means putting its all into the pitches it's keen to win.
"We're not walking in with some standard, templated, plug-and-play presentation," says Alvaro. "When we go into a pitch, it should be show-stopping, and I think that's why we're winning. But it also means that we can't do it for everyone."
The shop has also found itself leading the charge for its clients' marcom, such as for Air Canada Rouge, where PR led the launch for six months (something that wouldn't have occurred a decade ago, notes Alvaro), building buzz through a kick-off event with discounted boarding passes, revealing the uniforms and aircraft and hosting media for the initial takeoff.
"We're finding PR is not just the little sister that adds on to a new creative idea anymore," she says. "In fact, we often lead the creative thinking for many of our clients, and many of those clients are putting more of their budget into PR because they believe that PR can do a lot of the heavy lifting."
New business
Aldo Group, Bayer, Grey Goose, Nestlé corporate, Reitmans, Constellation Brands (six labels)
Key hires
Lisa Kwong, account manager; Cathy Mitchell, director, consumer brands
Staff
13
Cases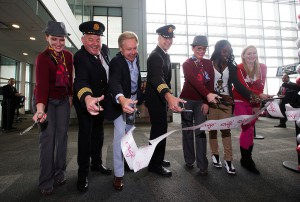 1. "Countdown to Takeoff" launched Air Canada's Rouge brand through a series of announcements and events.

2. To attract and retain Scene customers, Scotiabank hosted free outdoor movie events as part of the "Summer of Free."

3. To promote a new jewellery line for the "Aldo Fights AIDS" charitable initiative, the agency secured coverage in major fashion publications and targeted key influencers.