Back page: DIY airplane award
Didn't snag any hardware last night? Don't worry, KBS has got you covered.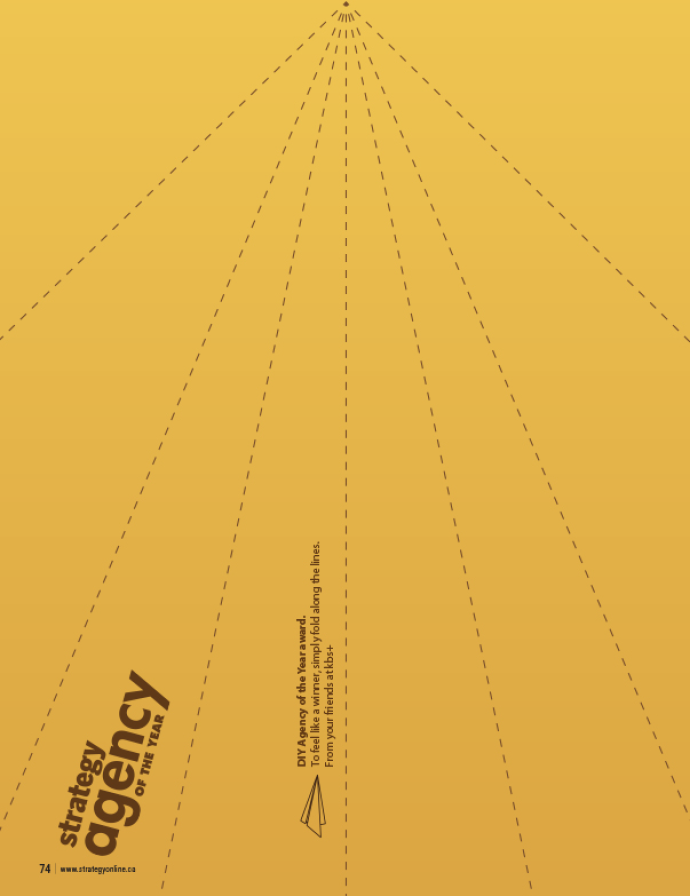 This story appears in the November 2014 issue of strategy. 
Alas, not everyone can be a winner when it comes to award shows, but the folks at KBS Canada came up with this fun idea for our November issue's back page, so everyone can have their own paper version of our new airplane-shaped trophy.