Mayors in cars, going green
Well, only one former mayor. David Miller, WWF and BMW star in a branded video series to highlight the environmental benefits of electric vehicles.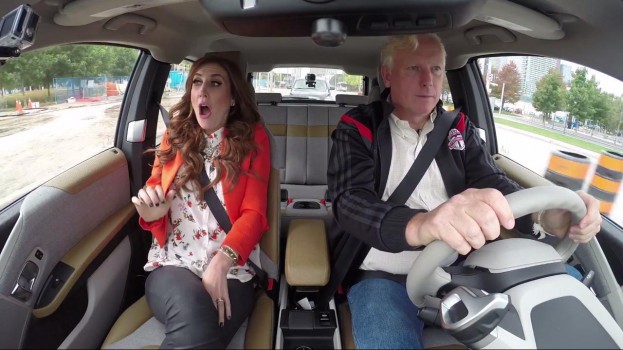 World Wildlife Fund Canada is working with BMW to highlight benefits – environmental or otherwise – of electric vehicles with a branded video series dubbed "First Dates."

Echoing Jerry Seinfeld's "Comedians in Cars Getting Coffee" web series, the videos feature David Miller, former Toronto mayor and current president and CEO of WWF Canada, giving prominent Canadians – like celebrity chef Susur Lee, television personality Jessi Cruickshank and Kids in the Hall member Mark McKinney – a ride to areas in the city that highlights an environmental issue, like wind turbines, sustainable bee farms and the wildlife at the Leslie Street Spit. WWF approached BMW, which provided an i3 electric vehicle for the rides and conversations to happen in.

WWF is most associated with wildlife preservation, but Miller says that one of the biggest threats to that is climate change. The organization has been doing more work promoting electric cars, having recently published a report about the benefits of electric vehicles, both for the environment and the consumer. Miller adds the primary goal of the videos is to get Canadians to consider switching to an electric vehicle and this campaign, by Public, is an experiment for WWF in how to communicate that message, leaving the possibility open for more in the series.

"You don't have to boringly say, 'electric vehicles are good for you.' So is eating bran," he says. "We hope [the videos] contain a touch of whimsy and [show that] an electric vehicle is also fun to drive and cool looking."

Miller couldn't get into specific numbers, but said the "First Dates" videos represent a "modest expenditure" compared to the costs of their fundraising campaigns. He hopes the tone and people featured in the videos will allow it to have a significant impact.

Miller says getting BMW involved is part of WWF's attempts to work with businesses, communities and other non-profits to help get its messages out more effectively where both groups are able to work towards similar results.