A picture's worth 60,000 words
Let's get visual. Pound & Grain's Penny Norman and Jackson Murphy on ditching those pesky words in favour of pics.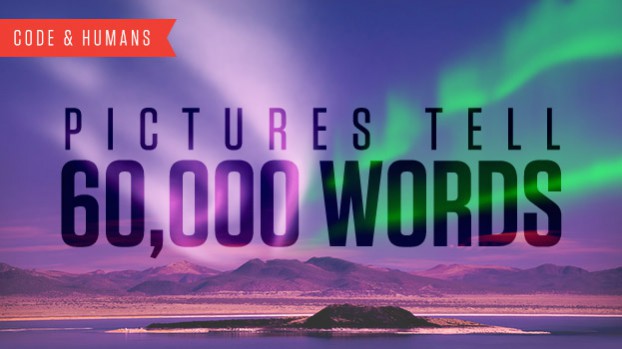 By Jackson Murphy and Penny Norman
As our lives get busier, we are inundated with marketing messages and our attention spans shorten. So it is no surprise that we all respond better to visual communication over text.
Science tells us that our computer-like human brains process images 60,000 times faster than text. No wonder we see this preference so clearly in how people are engaging with the web. Three quarters (75%) of posts to Tumblr are images, and 90% of those contain no text or even a hashtag. On Facebook, photos are liked twice as much as text status updates and 70% of search results are videos.
And like moths to the flame we are rapidly adopting more visual social platforms. Instagram has grown 25% and Snapchat has grown 67% from October 2013 to April this year. And, it's why the average visit to Pinterest lasts 14.2 minutes - there's a reason we call it going down the "pinhole."
So as humans overwhelmingly vote, scroll and like more and more images, why is it so hard to keep up?
But they are fighting the same cluttered field of content they always did. Years ago Bing was trying to digitally recreate UNESCO World Heritage Site Angkor Wat by crowd-sourcing photos. The problem, even in a pre-Instagram world, was quality. The team really struggled to complete a 360 recreation, since nearly everyone takes the same pictures. We love pictures, but taking good ones is very hard. That's why we see so many hot dog leg pictures, selfies, and the same "Look, I can touch the top of the Eiffel Tower" or "I'm pushing the Leaning Tower of Pisa, aren't I amazing?" photos constantly in our feeds
It's also why there are Instagram stars like Humans of New York, Murad Osmann, or Slice of Pai, as well as "Instagram agencies," like Mobile Media Labs, that rep them, and why brands are crazy not to hire them to stuff their channels full of the good stuff.  It's funny that in this environment a brand like Denny's could become a darling of getting it and a master of every medium it plays in. Did not see that on any 2014 prediction articles last year.
Denny's social content, run by agency Erwin Penland, is now a regular PowerPoint slide for many a social agency pitch. As Kevin Purcer the senior VP of digital, describes the work, "We want people to love the brand and make them hungry." It creates relevant, timely and fun content you'd expect to see from a company that prides itself on the Moons Over My Hammy.
Another example is Airbnb. It's managed to do a great job of telling the stories of their rentals using as few words as possible. From its website and app user experiences, to its very well done Vine short film, and even its first TV spots, it owns the sharing economy story and knows just how powerful images are.
The lesson here is that today's world has to produce two outcomes in digital work. We need to be more visual. And  you have to have brilliant user experience to impress people. And these are presumably why even Apple had finally made bigger phones. Bigger phones are for bigger photos and videos, and not in that 1980s Michael Douglas Wall Street way. The new iPhones are built for well thought-out user experiences that are highly visual, not text-based. And despite the death grip that Blackberry wants to have on phones with keyboards, people don't want much text.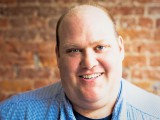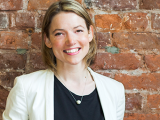 Jackson Murphy is creative and partner, and Penny Norman is planning director and client lead at Vancouver and Toronto-based Pound & Grain. They check out the latest behavioural trends and human truths, and how the web is responding.