Moving up the ladder at Rethink
The agency has named a new partner and two new creative directors on the heels of its Coors Light win.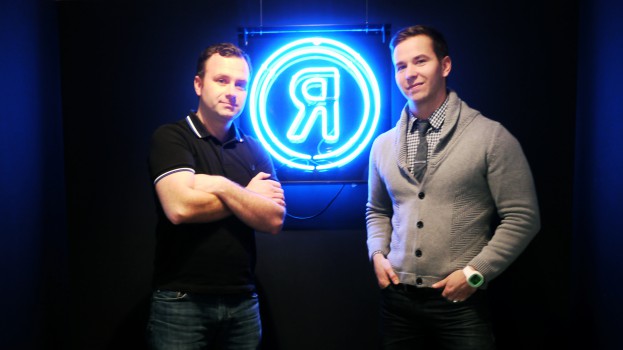 Rethink has again boosted its leadership ranks with five internal promotions in both its Toronto and Vancouver offices.

Broadcast producer Laura Rioux has been named the newest partner in the agency's Vancouver office after 11 years with Rethink. Rioux will be the head of production for both offices. Between the two offices, that makes a total of 15 partners, a number Chris Staples, partner and national CD at Rethink, says will continue to grow as the agency does.

In Toronto, Mike Dubrick and Joel Holtby – the pair of ACDs behind Rethink's acclaimed Beer Fridge for Molson Canadian – have both been promoted to CD. The duo also created attention-grabbing work on the gay rights Olympic campaign for the Canadian Institute of Diversity and Inclusion.

Filling their spots as ACDs are newly-promoted copywriter Morgan Tierney in Vancouver and interactive designer Alex Fleming, who is based in Toronto but will be working across both offices. Fleming joined Rethink in 2011 from Lowe Roche. Tierney joined the agency straight out of college in 2012 and has also worked on campaigns for Molson Canadian, as well as Shaw and Science World.

Among all the promotions, they are a pair of new hires in Toronto. Copywriter Jamie Umpherson and art director Marie Richer have come on from John St., where they did work for clients including War Child, Sirius and Mitsubishi.

Back in July, Rethink brought in former Union chairman Andy Macaulay as managing partner of the Toronto office, news that came one week after Chelsea Stoelting and Darren Yada were named as partners. At the same time, Lisa Nakamura and Bob Simpson were promoted to CDs in Vancouver, with Holtby and Leia Rogers being named ACDs in Toronto and Vancouver, respectively.

Last week, Rethink added Coors Light to its Molson Coors portfolio that also includes Molson Canadian and Rickard's. Staples says that business, plus working with Shaw on the launch of digital streaming service Shomi, have been the agency's major projects recently. He says Rethink will also have more new business to announce in the near future.