Barbie inspires altruism
The Mattel brand wants girls to "wish it forward" with its first Canadian-specific CSR initiative bowing this holiday season.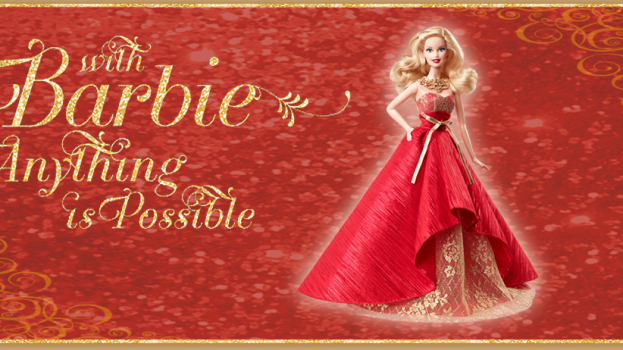 Just in time for the holidays, Barbie's getting into the CSR game. Targeting girls ages three to eight, and their moms, Barbie is asking kids to take a moment and wish for a gift – for someone else.

Girls are invited to go online and take stock of their friends and family and "wish it forward," with a video or written submission asking for something for someone else. For each wish submitted Mattel will donate $1 to Make-A-Wish (up to $10,000).

Though the brand has globally done CSR initiatives, and parent company Mattel has partnered with Make-A-Wish in the past, this is the first time the brand has done something like this specifically in Canada, says Lu Huang, senior marketing associate on the brand.

"[Barbie] inspires creativity and self expression," says Huang on the toys' brand purpose. "But for this campaign, she also inspires you to take a step back and look around – it's beyond what you're doing for yourself, and what you're doing for others."

The campaign was born out of the insight that moms are the unsung heroes of the holiday, and that they often aren't appreciated enough. "That's not to say the campaign is focused on moms," Huang adds. "From moms, it snowballed into the idea that there are other people in girls' lives to be celebrated."

The campaign fits into the brand's greater 2014 marketing strategy bringing the tag "With Barbie, anything is possible" to the fore, she says. The philosophy has always underlined the brand, but this year it decided to make it more front and centre in all its communication.

To promote the microsite where girls can submit their wishes, Barbie is taking to social media, mommy blogger outreach and TV, through a partnership with Corus Entertainment, working with TrojanOne on the site, Strategic Objectives on PR and Carat on the media buy.

The campaign, which launched this week and runs through the end of the holidays, will also roll out a compilation video of girls "wishing it forward," in early December, and finally, to wrap up the push, the brand will grant the wish of one young girl.