Time to profit from good
Public's Paul Estey says don't be ashamed, social good should be smart business.
By Paul Estey
"Immoral." "Exploitative." "Green washing." We've all heard these terms used to accuse companies of leveraging social causes and brands to drive their bottom lines. And in some cases, companies are absolutely profiting. But we'd actually argue not enough of them.
Social innovation in Canada is crippled by the fact that as a culture, we have not publicly accepted the notion that it's not only okay to make money by doing good in the world, it's essential. And while this isn't a new concept, it's one that still makes most business leaders uncomfortable.
The problem: if we don't change this way of thinking and start to embrace profitable good, we are stunting our ability as a society to move the needle on critical social issues.
Discomfort around profit and purpose is a product of an outdated way of looking at corporate social responsibility and the notion that "giving back" should be completely altruistic and intentionally separated from business interests. This is a notion we believe is deeply flawed. Assuming that we all want more good to happen, why should it be considered "impure" for a company to profit from a social cause, when that very profit is vital to furthering the issue?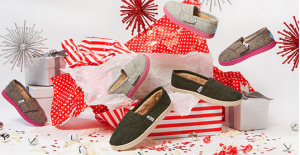 Fortunately, there's a new wave of innovators who get it, like Blake Mycoskie, founder of Toms Shoes. Mycoskie is behind "One for One," the successful business model that helps a person in need with every product purchased. This simple idea has grown into a global movement: Toms Shoes has now provided more than 35 million pairs of shoes to children since 2006 and was valued at $625 million in a recent transaction with Bain Capital to help accelerate this model.
Similarly, Telus is a great Canadian example of a leading company that has embraced the concept of unifying profit and purpose. Its "TV for Good" campaign has achieved higher penetration and sign-up rates in markets where Telus gave $25 to local community projects for every new Optik TV account than in those where it ran traditional promotions, and since 2009, has contributed more than $7 million to 49 local community projects including new parks, improving healthcare and updating local libraries. Which is why it's no surprise Telus is Canada's fastest growing telcom, and more than 55% of its customers say the company's support of communities and causes influences their decision to stay.
With 73% of Canadians describing themselves as socially responsible and at least 20% of them saying they always buy products with a social or environmental benefit, innovative enterprises that haven't strategically invested in integrating their social causes and business strategies are leaving both money and impact on the table.
As more and more business leaders step forward to embrace the notion that it's not just okay to profit by doing good, but necessary to sustain growth and success as a 21st century business, our hope is that others will listen.
The theory of profiting from purpose comes down to a matter of scale, not greed. In order to tackle the enormous challenges and issues facing our society, we need corporations to play a key role, but that role will never be as big as it could be if they aren't able to benefit as well. Doing great things, on a huge scale, is nothing to be ashamed of.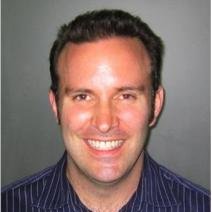 Paul Estey is co-founder and chief innovation officer of Public, a Toronto based cause-marketing agency and impact lab that believes profit & purpose should go hand-in-hand.