How does TD #MakeTodayMatter?
Over 24 days, the bank gave 24 customers up to $30,000 to do something good. And today it's gone public with their stories.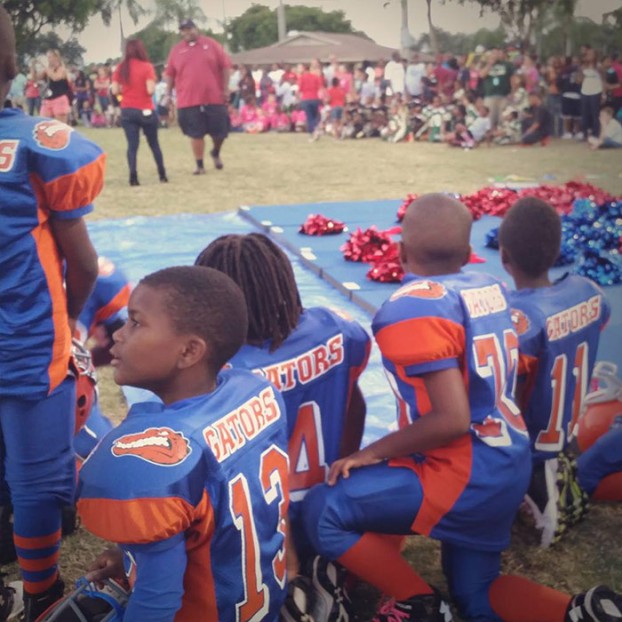 "Sooner or later you got to give back to somebody else. It doesn't matter if you're five years old or 50 years old, you could give something back."

These are the words of Edwin, an ordinary man from an ordinary community in Miami, after he, and 23 other people in Canada and the U.S., were surprised with up to $30,000 from TD. With that money, they were asked to give back to the community in any way they saw fit.

The catch was that they had to use it right then and there.

"They had to drop everything and be committed to give back to their community right away," says Chris Stamper, SVP, corporate marketing at TD.

In late October, TD chose 24 customers, who it knew to be leaders in their community. The bank spoke with branch managers across the country to find the handful of people who had shown an interest in giving back, and during 24 days in November, the brand surprised them on camera with the funds to make it happen.

One man in Toronto chose to gift youth with musical instruments, while a woman in Weaverville decided to use her money to make the lives of shelter animals more comfortable before they found an adopted family.

There are 24 acts in total, and three of them were made into short videos, with one larger master video showcasing all 24 good deeds (below). The videos for the " Make Today Matter" campaign, created with the help of Leo Burnett and Diamond Integrated Marketing, were placed on Youtube and on the dedicated website, Maketodaymatter.td.com.

This is yet another heart-warming program that TD can add to its repertoire. It's "Automated Thanking Machine," in which the brand hid a person in an ATM and gave specific customers personalized gifts while they were filmed on hidden cameras, went viral earlier this year. And much like the customer appreciation stunt, the "Make Today Matter" campaign is an extension of TD's brand positioning around "comfortable banking and delivering legendary experiences," says Stamper.

"This is a way to pay it forward and make a difference in  a way that [customers] wouldn't have otherwise had the opportunity," he says of the program that gave money to 12 customers in Canada and 12 in the U.S. TD chose to cross borders this time because "we're a North American bank," with TD having more branches in the States (1,300) than in this country (1,100), adds Stamper.