TD's Midas touch
The bank and its agencies Diamond and Leo Burnett cleaned up at last night's financial advertising award show. Who else won big?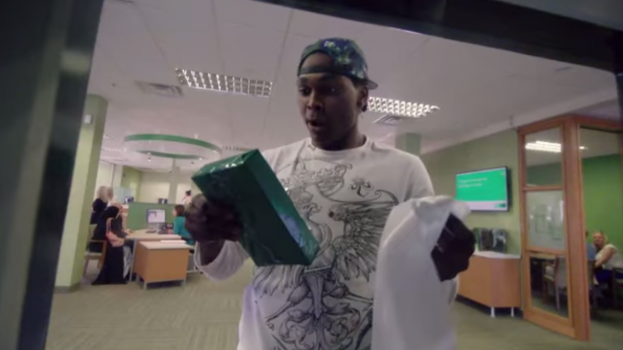 TD, Diamond Integrated Marketing and Leo Burnett have the Midas Touch. Or at least, trophies for it. The trio struck plenty of Gold at last night's Midas Awards in New York. Nearly 200 awards were dished out at last night's show, which rewards financial advertising.

"#TDThanksYou" picked up six Golds and two Midas Certificates (akin to Bronze), for the campaign, which rewarded consumers who tried to use an ATM with gifts this summer. The campaign picked up Gold in multiple categories, including Social Media, Online, PR, Corporate Image, Guerrilla/Alternative Media and Customer Loyalty and Retention. Leo Burnett and TD also picked up a Certificate in the New Product Launch category for its kick-off OOH campaign for the Aeroplan Visa card.

Other big Canadian winners from the international show include a Gold for MacLaren McCann and MasterCard for the brand's "#Oldestrivalry" campaign in the Social Media category, which pitted Montreal Canadiens and Toronto Maple Leaf fans against each other in a heckling contest, with the heckling done in the form of a barber-shop quartet.

MasterCard also picked up Silver for its "Priceless Surprises Doug Gilmore" campaign, which awarded a group of friends a pass to see a Maple Leaf's game with former player Doug Gilmore.

Finally, Zulu Alpha Kilo and Interac picked up a pair of Silvers for the brand's "Make Cash & Cheques History," a detailed website which walked people through a fictional history of payments, and "Be Back in the Black" campaigns, which used AC/DC's "Back in Black" to highlight the positive feeling of not being in debt. It also picked up two Certificates, one for "Be Back in the Black" and the other for "Holiday Bill: Date Night."

MasterCard and McCann XBC picked up the Grand Midas of the evening for the pair's restaurant atop a billboard, which invited New Yorkers to come dine above Time Square in support of cancer research.