Weekend reading: JWT's nod to the past, eyes to the future
On the eve of two major anniversaries, the agency looks ahead to a new strategic direction.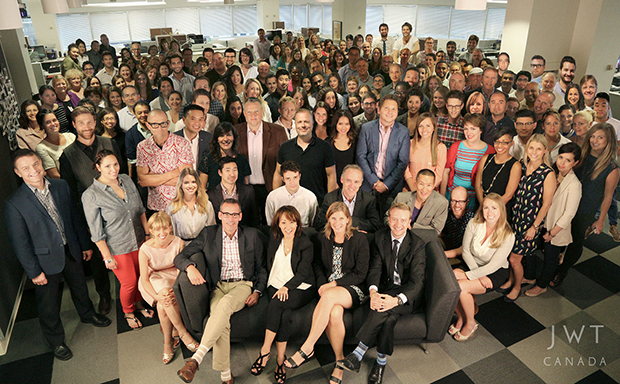 This story appears in the December/January 2015 issue of strategy. 
Ten years after rebranding as JWT, the agency is returning to its classic J. Walter Thompson moniker in January 2015 as part of the worldwide celebration of its 150th anniversary.
For 85 of those years, JWT has been in Canada.
Aside from the nod to the agency's celebrated history, there will be no looking back for the current leadership of JWT Canada. Susan Kim-Kirkland and her team have their eyes firmly fixed on the future, with a vision of pioneering world-changing ideas.
Two years into her new role, Kim-Kirkland, president and CEO at JWT Canada, says, "We've spent the last couple of years under new leadership building our teams out, building our philosophy, working with our existing clients, building new clients and it's all starting to come together.
"There are a couple of things critical to our strategic plan. The first is leveraging our deep roots and understanding of traditional packaged goods communications. We're very strategic. We have deep roots in planning and we've been able to marry that with the pace and the innovation of retail. That has really started to show itself as a defining characteristic of how JWT works."
She says one of the biggest challenges is that, with the proliferation of communications channels and so many options for brands, marketers want to do everything. "As a legacy agency famous for storytelling, we sometimes also have to talk about being digital – when it's really about being fully integrated. We have to think about the artful communication of the story and, with all of this data and insight that exists right now, we have to use it to do the right thing, not everything."
Kim-Kirkland had already been at the agency for almost nine years as VP and then EVP, managing director when her predecessor Tony Pigott, a 34-year JWT veteran, handed over the reins in 2012 after 12 years as agency president and CEO. He left a pretty solid foundation for her to build on, having helped the agency triple in size and create successful campaigns for brands such as Listerine, Philadelphia and Kraft Dinner.
The agency has been pretty high-profile over the last two years, winning awards and new business and making some impressive hires. It won nearly 90 creative awards in 2014 alone, and in September 2013 was awarded the hotly-contested Air Canada account after a no-holds-barred pitch, adding to its list of big clients including Walmart, Mazda, Tim Hortons and Nestlé.
A major hire was made in January 2013 when, as he prepared to retire from the agency, Martin Shewchuk brought in Brent Choi to replace him.
Kim-Kirkland says, "Having Brent Choi as chief integration and creative officer is a clear signal that we are bringing in people that think in a fully-integrated fashion. They have to understand that what might have worked yesterday might not work tomorrow. That way of thinking and the ability to adapt pretty much on the fly has to be fundamental."
The challenge for Choi when it comes to hiring creative talent is to find people who are skilled in all those areas or have the aptitude to learn to do everything. He says, "That's something we do day-to-day now in our work. We don't have a separate P&L for digital. The creative group is one group. As we move forward, I think that makes us well positioned to work in an integrated way with clients. The creative team or the strategic people that clients are talking to are the same ones who will be executing on everything."
Over the years, Choi has developed a reputation for being a builder of award-winning creative departments. One of the first things he did in his new post was hire Ryan Spelliscy as SVP/ECD, and Carolyn Bingham for a new position, SVP, creative operations. This past September he brought in Matt Syberg-Olsen as VP/CD.
"We're not here to increase share point by 1%; it's really about changing the game completely for our clients," Choi says.
Over the past year, JWT has launched memorable work such as the "Get into the Dark" campaign that introduced Tim Hortons' Dark Roast coffee, and Mazda's "The Long Drive Home" that plotted the course of a road trip via 60 Instagram image and video posts over a period of four months.
In November, a new campaign for SickKids was launched, featuring 45 different TV spots over 45 days, one a day until Dec. 21. Each commercial, made like a mini-documentary, profiles a moment in a child's life at the hospital.
Choi says, "It was the right thing to do to depict the amazing things that happen at the hospital every single day. The easy thing to do was one or two TV spots and a couple of print ads – but that's not changing anything. That's not brave. That's not connecting to consumers in a new way. Those [new ideas] really excite us as an agency."
Agency stats
Staff count
270
Number of major clients
20
New business wins
Air Canada, Grand Marnier U.S., projects for University of Toronto and HSBC North America
Awards in 2014
90+ (and counting)
Historic relationships and iconic campaigns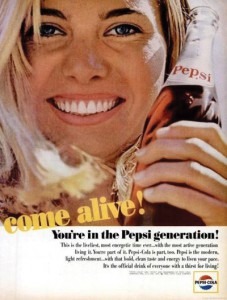 Pepsi 
In the '60s, Pepsi targeted baby boomers with a tagline shift from "Now it's Pepsi for those who think young" to "Come alive! You're in the Pepsi generation." In the '70s, "You've got a lot to live. Pepsi's got a lot to give" became the mantra.
JWT first launched the Pepsi Taste Challenge blind test in Canada in 1976, a program that has evolved several more times over the decades.
Pepsi became "The choice of the new generation" in the '80s, and the advertising took an upbeat turn with celebrity advertising starring Michael Jackson, Tina Turner, Michael J. Fox and, in Canada, acts like Rough Trade and Triumph.
In 1996, Pepsi-Cola Canada ended its 30-year relationship with JWT and moved its business to BBDO. While taglines and agencies change, the Taste Challenge lives on.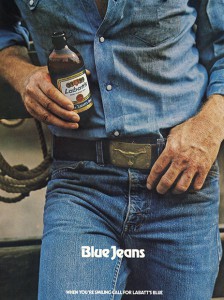 Labatt
In 1968, the wildly popular "When You're Smiling" campaign launched.
The tone was absurdly happy, and it featured young people dancing on a beach, playing touch football and enjoying a hot air balloon ride. (The iconic blue hot air balloon, first introduced in the '60s – and originally red – reappeared in ads until the '80s.)
The "When You're Smiling" campaign continued into the 1970s. However, the tagline changed from "The true-blue lager" to "The true-blue friendly beer," and later, "Blue smiles along with you."
In 1985, after 20 years, Labatt moved the account to Scali McCabe Sloves, but the "Blue smiles along with you" jingle still strikes a chord with beer drinkers of a certain vintage.
Philadelphia
JWT Canada developed the Philly "Angel" campaign in 1994, and it was rolled out to more than 30 countries. By the end of 2007, Philadelphia had grown to become the leader in the cream cheese category with 75% market share, but after 15 years, growth of Philly as a spread was stalled. To expand the segment, "Cooking with Philly" was created.
The result: brand growth of more than 5.5%, outpacing the category.
JWT and Philly parted ways in 2011.
The lighter side of JWT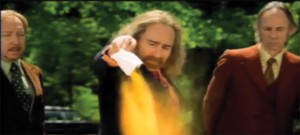 Kraft Dinner and David Crosby's goatee

Rick Kemp, currently ECD for BrandHealth Communications, was behind several memorable, award-winning campaigns during his combined six years as ECD at JWT in Toronto and Chicago.

Among the work was a Kraft Dinner campaign, notable for its longevity and, of course, a facial hair conundrum. He explains:

"We launched 'Gotta be KD' for Kraft Dinner with the 'Laundry Night' commercial. It immediately struck a chord with our audience and began to grow the business. The campaign was on air for well over a decade, which is rare.

"One of the spots we did a few years into the campaign (2002) was called 'Old Roommates,' a sequel of sorts to 'Laundry Night,' in which the college roommates make KD in a laundromat by pouring all the ingredients into the washing machine. In 'Old Roommates' they make it at the gravesite of their beloved college friend, this time pouring the ingredients and a thermos of boiling water directly into his open grave as a tribute to their lifelong friendship.

"We cast the spot to have the characters resemble Crosby, Stills, Nash and Young and wrote a track inspired by Neil Young's 'Comes a Time.' It was all designed to take the viewer for a nostalgic ride down memory lane as four old hippies pay homage to their dear, dead friend.

"Before airing, we sent the finished product to our lawyers to avoid danger of copyright infringement with the track. Well, they said… 'You need to fix it. The track is not the problem. But the lead talent looks like David Crosby. The combination of the casting and the music puts you at serious risk. David Crosby could sue us for using his 'likeness."

"The client, who was already a little skittish with the concept, was understandably worried and wanted to shelve the spot. The lawyers were adamant we needed to do something about the 'Crosby' character, or not go on air.

"Agency panic ensued. Can we reshoot? Can we edit him out? Can we get another lawyer? Our solution: a goatee. Let's give him a goatee. We went back in and painted on some additional facial hair (he already had a moustache).

"It was enough to satisfy the lawyer, ease client concern and go on air.

"Did the real David Crosby ever see the ad? No idea. Did he ever have a goatee? No idea."

The one with a lion and Gordon Pinsent in a boardroom

It's only been in recent years that search consultants have levelled the playing field for new business pitches. Before that, it was the era of big stunts.

Martin Shewchuk led JWT Toronto's creative department for 12 years, first as EVP/ECD and then creative chairman emeritus.

A favourite story of his is the 2003 RBC pitch when JWT took this stunt business to heart. For the first meeting, a famous chef was hired to create a lunch menu with the agency's clients' products, such as gourmet Kraft Dinner. After lunch, JWT planned to wow RBC with its vision.

Shewchuk says, "The RBC logo is a stylized lion and Andrew Barrett, lead on the business at the agency [at the time], actually said, 'Okay Martin, I've booked the lion for the meeting.' 'You've booked a lion?' 'Yeah, the Bowmanville Zoo has a lion they'll ship over to have at our meeting.'"

It was a teenage male lion, so its mane was more like a mohawk than a full mane.

During the meeting, Tony Pigott, former CEO, presented the agency's vision for the future of RBC and then Shewchuk was to present visuals.

"I open the door and the trainer comes out, and it's just like you see in the circus, he sets up a stand, leads the lion out and it perches its front paws on the stand. There I am beside a 700-pound teenage lion. I asked if we needed the stand because it kind of ruined the optics. The trainer says, 'Oh yeah. It distracts the lion, you don't want him just wandering around,'" Shewchuk says.

"I forgot what I actually said to justify the fact it was a teenage lion, something along the lines of, 'Just like you, this lion is big and powerful, but has not yet reached its full potential.'"

For the second meeting, Brett Channer wrote 60-second copy to have an imposing voiceover describe the company's vision. "So, through the door comes multi-award winning actor Gordon Pinsent. He's got the Order of Canada medal on, stands up in the middle of the room, and with his beautiful voice, reads the script. That was the stunt at the second meeting – and we're ahead of the competition," Shewchuk says.

"Now it's just BBDO and JWT presenting to 20 people…10 who are new to the process. We kept the same format as the second meeting but what I heard was that BBDO came back with completely new work. They wound up with more votes and scooped it from us."