Hacking campaigns clean up at the CMAs
Ubisoft and Publicis, and TSFC and Saatchi & Saatchi, cleaned up at the show with hack-inspired creative. Who else won big?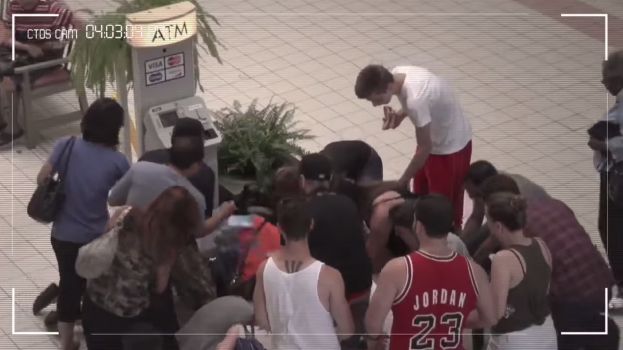 Ubisoft and Publicis won big on Friday night at the CMA awards, picking up the Best of the Best title for the duo's "Watch_Dogs Live" campaign. The campaign, which featured an app that allowed users to "hack" certain locations near them in order to level up (to promote the Watch Dogs game which told the story of a hacker) also picked up six Golds in the Direct Engagement, Community Engagement, Advertising, Digital, Integrated and Promotion/Shopper Marketing categories,  It also picked up one Silver in the Experiential and Innovative Media category.
Other big winners of the night included  Saatchi & Saatchi and the Tourette Syndrome Foundation of Canada, which cleaned up in the Non Profit sub-categories, nabbing six of the seven Golds awarded to non profits. "Surrender Your Say" asked Canadians to give up their control of their Twitter feeds for a 24-hour period. The feeds then spat out random gibberish – based on the speech patterns of real Tourette sufferers – to highlight the lack of control people with TS have.
Ogilvy and the Heart and Stroke Foundation picked up the seventh Gold in the Non Profit space for the pair's "We create Survivors." Ogilvy and Tim Hortons also walked away with two Golds, one for the pair's "1964" campaign and the other for the brand's "Duelling Donuts" push.
BBDO and Harvey's pocketed a pair of Gold trophies for the "Copyright" campaign, which had consumers design their own burgers and "copyright" them. BBDO also picked up a Gold for the Visa "Smallenfreuden" push that rolled out last year. Leo Burnett and Ikea picked up two Golds for the brand's "House Rules" campaign, which features an anthem of sorts around – you guessed it – the different rules of the home. Leo also picked up a Gold trophy for the "Highlight your Hood" campaign for Yellow Pages. 
Mazda Canada and JWT picked up two Golds for the pair's "Massive Test Drive" campaign, while WestJet and Studio M picked up two Golds for "Christmas Miracle." Volkswagen and Red Urban picked up a pair of trophies as well for the "Once More" and "Walk Off the Earth" campaigns for the car co. 
Other double winners of the night include DDB, Cossette and John St. (each picking up two Golds for separate clients) and Canadian Tire (and its agencies Cleansheet and North Strategic).
Labatt and Anomaly, Breathe Right and Grey, and TD, Diamond Integrated Marketing and Twist Image all picked up a Gold each.
Check out the complete list of winners here.