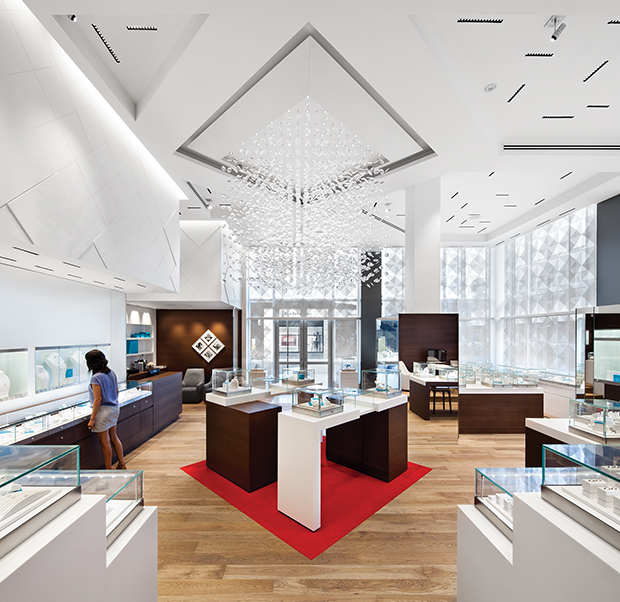 This story appears in the December/January 2015 issue of strategy. 
Birks wants to be the President's Choice of the jewellery market.
Loblaw's line set the gold standard in private label, offering high-quality, unique products encapsulated in a strong brand. And Birks wants that same shine of success on the world jewellery stage.
The brand has always had a private-label line, especially prominent in the bridal space, says Eva Hartling, VP marketing and communications. But it has been venturing into new territory, including fashion jewellery and more emphasis on its "classic" pieces, she says.
The marketing team has started to work closer with the product development team to identify white spaces in the jewellery market in which Birks could play. For example, the marketing team led the development of the CSR-focused line Birks Bee Chic, which features bee- and honeycomb-themed pieces, with 10% of sales going toward the Honey Bee Research Centre, or the Birks Muse collection, a geometrically heavy design specifically geared at a younger, more fashion-forward audience, Hartling says.
But to truly reach that younger demo it first needed to shed its stodgy history.
Founded in 1879 in Montreal by Henry Birks, the brand has always been associated with fine jewels and silver.
It saw huge growth throughout the '70s and '80s, reaching upwards of 220 stores across Canada and the United States, before the '90s recession led the company into bankruptcy, forcing it to close all but 50 stores. It's been trying to reclaim its lustre ever since.
Recently, Birks has faced a new set of challenges. A second economic recession in 2008 dented the company's sales (diamonds and jewellery are among the first discretionary purchases to disappear in hard times, says Hartling), and a boom in new competitors has changed the retail landscape significantly.
For much of Birks' history, there were only a handful of luxury retailers in Canada, says Maureen Atkinson, retail expert and senior partner at J.C. Williams Group. There were a few chains (Holt Renfrew, Harry Rosen), and a few high-end independents, but there wasn't much else for those discerning Canadians of considerable means.
However, in recent years, there has been a boom in specialty retailers, including luxe kings Burberry, Prada and Louis Vuitton, not to mention the soon-to-open Saks and Nordstrom stores.
And while it might not seem like those companies would offer much of a challenge for Birks, which is entrenched in the high-end jewellery market, Hartling says they've become key competitors to the chain. "When people have $5,000 to spend on an item as a gift for someone, they're not just looking at diamonds anymore," she says. "They're looking at [designer] purses."
What's more, stores like Saks, Nordstrom and Holts have been layering on their accessory business – that is, high-end fashion jewellery – which can often run in the same price range, and often carries the same brand names as Birks stores. "Luxury is about international, travel, exclusivity," says Atkinson. "So carrying the best brands – for your customers who will have seen those brands in other stores – will become harder [for Birks]."
Essentially, Birks has seen its share of exclusivity eroded. It's no longer the only place to buy a fancy gift.
Birks isn't alone in that woe, of course. Direct competitor Tiffany has branched into leather goods, perfume and sunglasses in a bid to remain competitive, for example.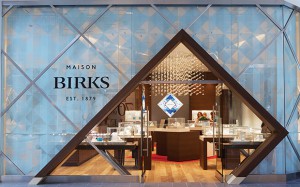 And while the high-end luxe brand competition heats up, the idea started to bloom that Birks might be too unaffordable for the everyday masses, Hartling says. It was losing out – especially on a younger target demo – because people thought it was simply too expensive.
Finally, plaguing the retailer, a younger affluent audience isn't replacing the older target as quickly as hoped for. One study by Unity Marketing, which specializes in luxury research, found 46% of millennials making more than $100,000 enjoy the process of buying electronics, whereas only 25% of millennials enjoyed the jewellery-buying process.
The result has been a steady decline in sales. So what's a luxe retail brand to do?
A change came with a new CEO.
Jean-Christophe Bédos joined the company in 2012 as president and CEO from French jeweller Boucheron and was mandated by the board to turn the Birks brand into a stand-alone line of jewellery that could compete on the world stage against the likes of Cartier and Bulgari.
"We've always had the Birks line of jewellery," Hartling says. "For a few years, it was mostly visible on the bridal side. The fashion jewellery side was less prominent. So [the mandate] is all about bringing it back. [We want it] to be known for its excellence and quality." In 2014, Birks-branded jewellery accounted for 17% of sales – Hartling says they want to get that up to 25%. (Though she says they hope to grow the "whole pie." That is, they want to maintain a good balance between the Birks brands and other lines they carry, and hope sales overall will increase.)
Step one was to cull the brand's offering. The retailer, while known for its jewellery, has always been a go-to spot for soon-to-be-married couples looking to get some flatware. But silverware was a space sink, taking up roughly 30% of the retailer's footprint but only making up 5% of the sales – so the line had to go.
Next, the brand tapped Sid Lee Architecture to help it redesign its stores and launch a "mono-brand" location. Dedicated to carrying Birks-only jewellery, these two mono-brand stores (one in Montreal, the other in Burlington, ON) did away with the traditional jewellery store set-up (where the salesperson stands behind a counter), with stand-alone booths, allowing consumers to walk around the stores more freely. It also opted for a more modern design to attract a younger audience. The space takes inspiration from Canadian symbols, including snow, ice, wood and maple trees, and is meant to be brighter, Hartling says, using natural light whenever possible, lighter woods and lots of white.
That same design has now been applied to two existing Birks locations in Ottawa and Mississauga, with plans to spend a significant investment to renovate more over the coming months. All will be refreshed eventually, with Toronto's Bay/Bloor flagship location expected to be the next major store to get the revamp.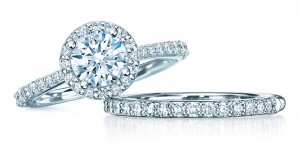 It was a risk for the brand to dedicate so much space to its own line – Rolex, for example, accounts for a growing portion of the company's sales each year (32% in 2014, 28% in 2013 and 26% in 2012), whereas less than one-fifth of sales come from Birks' branded jewels.
It's the first time in 10 years the retail experience has been "dusted off," Hartling says. And though she can't speak to whether the redesigned stores have seen a boom in traffic (having only opened this fall) the two mono-brand locations have seen significant traffic and have been meeting sales expectations. She won't comment on when we can expect to see more mono-brand locations, saying focus will be on growing same-store sales rather than expansion at this point, though she says learnings from the mono-brand locations have shaped their multi-brand store renos.
The brand also started introducing new products in the fashion jewellery space, like the aforementioned Bee Chic and Muse collections. Both lines have performed really well, particularly with the younger audience, she says. Though the brand doesn't take stock of its buyer demos specifically (as lots of jewellery is bought as gifts) she says anecdotally and based on social media chatter, the most interest has been with the younger Gen X and millennial audience the brand covets. But new product offerings are just the start.
Finally, Birks has ramped up its Canadiana, creating new lines inspired by Canadian nature, and emphasized the home-grown source of its diamonds, which may be one of its smartest moves yet.
For years, the diamond industry has been plagued by misgivings around the sources of the gems, with high-profile cases of "blood diamonds" tainting sales.
In 2011, Birks made a commitment to only sourcing its diamonds from Canadian mines, says Hartling. As millennials – who are often quoted as being more interested than previous generations when it comes to the ethicality of a purchase – move into the high-income buyer range, the Canadianess of the diamonds may become even more important. Hartling says at the time, the brand's commitment to Canadian diamonds was not at all associated with marketing outreach. (Though, she does say the brand is playing it up in marcom now, with emphasis placed on the Canadian nature of the diamond in all marketing material and in-store signage. The brand works with DentsuBos on creative.)
And this Canadian heritage and P.C.-like branding approach is already bearing fruit in the least likely of places: the U.S.
In 2005, Birks acquired and now operates a line of jewellers in the U.S. under the Mayors brand name, which has similar offerings to its Canadian counterpart. The company rolled out Birks-branded booths in 2013 at all Mayors locations (primarily located in Georgia and Florida), and Hartling says they've been surprised at the success to date.
For example, she points to the Birks Snowflake Collection (featuring, as the name suggests, diamonds clustered into snowflake patterns).
"We asked ourselves whether Canadiana would work," Hartling says, adding with a laugh, "I remember saying, 'We should call it something else.' But we tested it anyway. And it took off amazingly well. We exceeded our sales objectives after only a couple of weeks."
Feedback they received pointed to the advatange that the Birks' line was exclusive to Mayors, which is a purchase factor in the U.S., where high volume and multiple retailers means "exclusive" items aren't necessarily as "exclusive" as one might hope. And as the Canadian luxe market moves to reflect the U.S. one, Birks is banking on the same approach working here, with its made-in-Canada messaging and enhanced private-label branding.
The strategy will continue to evolve, Hartling says, however, adjusted as needed to meet the new challenges. Because though a diamond may be forever, the fickle tastes of consumers certainly isn't set in stone.