Gifts for the marketer who has everything
Your gift guide, complete with drones and sleep machines, from Lg2's Chris Hirsch and Nellie Kim.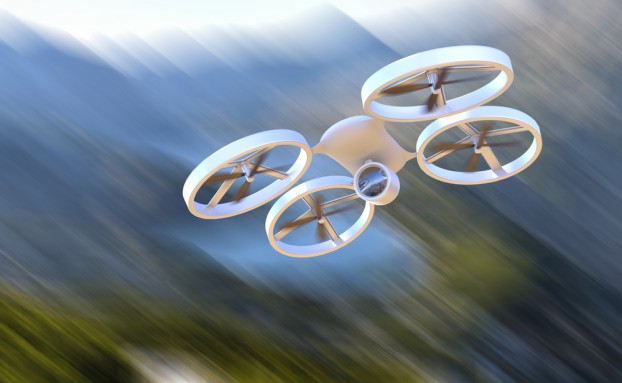 By Nellie Kim and Chris Hirsch
Buying gifts for your family and friends is one thing, but getting the perfect holiday gift for the marketer who has everything can be a challenging task. We're a savvy and critical bunch to begin with, but factor in the latest developments in innovation and technology that are now a part of our daily lives (and jobs), and we're a tough group to impress.
To that end, we've created a list of less predictable, more creative gifts for the marketer in your life. So much so in fact, that they don't actually exist. But perhaps they will one day. Which is something you can contemplate while you stand in another busy liquor store aisle deciding if the Malbec or the Pinot Noir makes for a better last minute holiday gift. (NOTE: This does not mean we do not currently appreciate bottles of wine as holiday gifts. In fact, we love wine. Please send wine).
The Dongle Drone
What it is:
A drone that will be capable of dropping off an emergency dongle to any presentation faster than the time it takes for someone to admit that they were the one who forgot to bring the dongle to the presentation in the first place. We also just really love saying the word "dongle," or in our co-worker Spencer Dingle's case, the "Dingle Dongle."
How it works:
At the flash of a dongle distress call, a drone will be deployed above traffic from urban-centered advertising agency IT departments to the presentation location within minutes.
Who you should get it for:
This gift is great for anyone who has ever found themselves in a large presentation that should've been projected on a big screen, which has now become an awkwardly close over-the-shoulder computer presentation. The Dongle Drone also combats negative client perceptions such as "If they are this disorganized with this presentation, how will they handle my brand?" and art director anxiety due to being relegated to the IT position as a result of simply knowing how to use Creative Suite.
Why they'll love it:
It will be liberating to never be overcome with that body-freezing fear of forgetting the dongle again, especially over the cold Canadian winter advertising season.
Hard-Stop Wearables
What it is:
Internet-enabled outerwear that literally makes it physically impossible for you to work beyond your "hard-stop."
How it works:
Instead of announcing your hard-stop time at the beginning of every meeting only to have it ignored, the user punches their hard-stop time into a mobile app that is connected to their outerwear. As time goes on, the material constricts until the outerwear ultimately becomes so restrictive that "working" can no longer continue beyond their hard-stop time. Once the user's presence becomes useless in the meeting room, so does the point of continuing the meeting.
Who you should get it for:
It's the perfect gift for any marketer who is often fashionably late or has a "very important" lunch meeting. It's also great for any marketer who will remind you at a later time that you made them miss their next appointment.
Why they'll love it:
Not only will you be giving the gift of time, you'll literally be giving them the physical experience of what it truly means to be "tight on time." And we all know that what every marketer truly wants for the holidays is to feel what it's like to live a pun.
The z-Beacon
What it is:
An iteration of the i-Beacon that is specifically designed for the personal use of marketers to promote sleep.
How it works:
The marketer enables the device near their bed. When it recognizes that it's time for some 'zzz's', the beacon gives off sound waves at a frequency that is proven to induce sleep among marketers. This calming frequency also periodically emits record-breaking sales numbers and brand awareness scores.
Who you should get it for:                                                                                                                                               
This gift is best suited for the marketer who claims to lose sleep over their brand or have specific marketing issues that keep them up at night. By wrapping this gift up and giving a solution in the form of the latest advertising technology you're effectively telling the recipient that you understand their concerns and "get them."
Why they'll love it:
Aside from being able to sleep for the first time since Q1 2009, the benefits of the z-Beacon are nothing short of a holiday miracle. Skin will glow, hair will shine and hopefully the days of losing sleep over marketing will be a thing of Q4 past.
As the year comes to a close and we celebrate all the special marketers in our lives, we realize that it will probably only be a matter of time before we see the technology that we are just tapping into today applied to everything around us tomorrow. Until then, we'll be busy prototyping wearables that actually stretch with holiday meal and boozy eggnog consumption. With that, we wish everyone a very happy and healthy holiday season!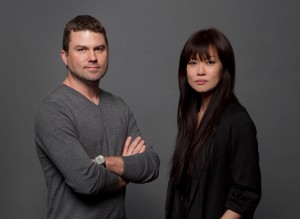 Nellie Kim and Chris Hirsch are partners and CDs at Lg2.

Image courtesy of Shutterstock.