Connie Morrison breaks bread with skeptics
We're rolling out our Marketers of the Year this week. Check out how the Canada Bread SVP marketing and innovation turned around a category in decline.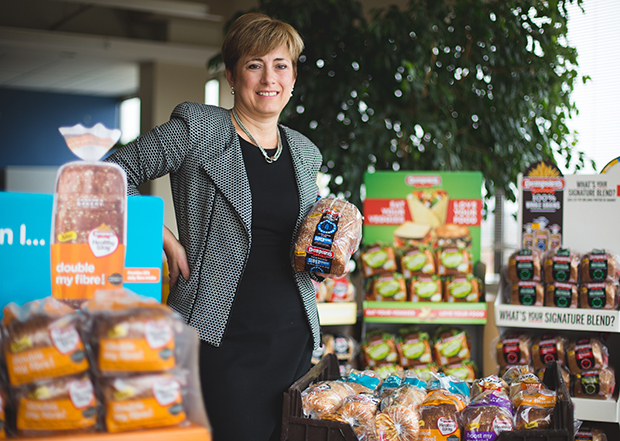 This story appears in the December/January 2015 issue of strategy. Each day this week, we'll be revealing one of five Marketers of the Year who are gracing our end-of-year issue — so make sure to come back tomorrow to find out who else made the cut.
Google "Can I eat bread?" The results can be (to put it gently) a little gloomy. You'll likely find listicles such as "5 Deadly Reasons Why You Should Not Eat Bread" and more unorthodox headlines like, "Worried you're getting whiskers? Stop eating white bread and other surprising solutions for unladylike hairs on your face."
Negative reports questioning whether people should stock their pantries with bread reached a peak in 2012. The industry was hit hard, and the category in Canada dropped 2% in sales. Clearly the adage "any press is good press" didn't apply to the foodstuff of our ancestors.
Not prepared to stand idly by, Connie Morrison made it her mission to put bread back in the good graces of health-conscious consumers. The Canada Bread SVP marketing and innovation helped turn the category decline around (which is now up 1%) by taking the guilt out of eating bread. She launched an institute dedicated to educating people about how grains can contribute to health and weight management, all while introducing a heap of new breads replete with nutrients, such as half a serving of vegetables, and new grains, like quinoa and chia, for the company's mainstay brand, Dempster's. Putting Morrison in charge could arguably have been the best thing to happen to the category since, well, sliced bread.
The flour-based food has been around for almost 30,000 years, and it's because "people love bread," remarks Morrison, who had previously spent 12 years at Maple Leaf Foods' meat, bread and pasta divisions. "They're just looking for a reason to eat more or get it back onto their menu because they fundamentally love the taste and find it to be comfort food." So her job for the past two years since joining Canada Bread — which was purchased by Mexico's Grupo Bimbo, one of the largest bakeries in the world, from Maple Leaf Foods this past May — has been to provide reasons for Canadians to put bread back on the table. And she's been doing that through product innovation, mixed with feel-good branding campaigns (with JWT handling mass and Cundari on digital) that target everyone from millennials to baby boomers.
On any given day, Morrison can consume up to seven pieces of bread. She's not only in charge of consumer marketing, but also leads product innovation, so she must be an occasional bread-binger. Although she's the first to tell those limiting their bread intake, "everything in moderation," which is one of the teachings of the Healthy Grains Institute, a non-profit that launched with Morrison at the helm in November 2012.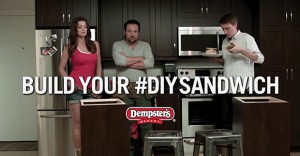 When she joined the bread division two years ago, Morrison decided to address bread "myths and misconceptions" head on. However, she knew that Canada Bread brands couldn't preach about the health benefits of wheat and grains on their own. "People would just think, 'Of course you would say that, Dempster's, you just want to sell more bread,'" says Morrison. The company needed the backing of the entire industry, from retailers to millers and even its biggest competitor, Weston Bakeries, which it approached, asking for its help in launching the institute to support the category (much like what the Egg and the Dairy Farmers of Canada have been doing over the years).
A scientific advisory council was formed, and the institute launched with facts promoting the health benefits of bread. The non-profit meets with dieticians and nutritionists and encourages them (using its science-backed research) to build wheat and grain-based foods into their clients' meal plans. It has an educational website with healthy recipes and nutritional comparison charts and a social media presence. And now it's looking for funding to go direct to consumers with mass marketing. The institute has been such a success in Canada that Grupo Bimbo is looking to replicate the format in other countries in which it operates.
Adding to her efforts to get people to think differently about bread, Morrison also led Dempster's to launch a passel of new and healthier products. These include a bread for those with celiac disease called Dempster's Bakery Gluten Zero, as well as a line of Healthy Way breads with various grains, its Garden Vegetable bread and a rebranded Dempster's BodyWise line, which is now called Thins (the revamp incidentally led to a four-point share increase in the diet segment and reversed the product's previous decline). The new lines gave bread reducers alternative, healthier options to introduce into their diets, and also brought variety to regular bread consumers.
"Because bread is a low involvement category, and people are buying weekly, they need variety," Morrison says, adding the brand has also rolled out appetizing (though less nutrition-focused) flavours like Maple French Toast and Apple Pie Bagels to stir "interest and intrigue" and give consumers a reason to shop the category more frequently. In conjunction with sprucing up Dempster's portfolio with new flavours, Morrison also made sure consumers noticed the changes.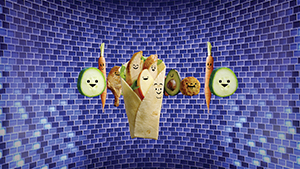 "Bread is such a rote purchase, and sometimes consumers are on auto-pilot," she says. "So, we look at how to disrupt that with things like merchandising, packaging and layout. For example, with our Dempster's Garden Veggie Tortillas, we put displays in the produce section. And for the launch of our Apple Pie Bagels, we put displays near the apples during apple-picking season." The brand currently works with Commix for in-store promotions and Pigeon to implement shelf-popping packaging strategy and design.
But disruptive marketing doesn't stop at the store level. Dempster's, like many other brands these days, has become increasingly digital. Since Morrison arrived in 2012, the brand doubled its investment in digital from between 10% and 15% of its budget, to 25% to 30% today. She says, "We've really followed where our consumers are spending most of their time and that's why we continue to drive most of our investment [on digital channels]."
With Cundari, the brand has steered toward musical numbers and quirky online creative that appeals to a wide range of demographics and brings comedy to a category not known for humour.
For example, late last year Dempster's created a viral video that likened the art of making the perfect sandwich to that of a guy defending himself against a shark tornado attack. The goal was to get more men to make "DIY sandwiches" at home, and it worked, with the brand reporting a 3% uptick. For its tortillas, a catchy jingle encouraged viewers to "Hug your food" using six different recipes (which also lived on a microsite). The video has received more than 1.8 million views, with the tortilla recipes read 40,000 times. And when it wanted to get women to feel good about themselves (and about eating bread), the brand created an online and customizable 120-page romance novel, which supported TV spots that repurposed Right Said Fred's song "I'm Too Sexy."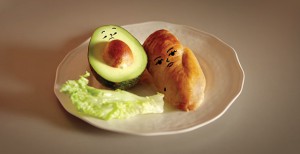 "No idea is off limits with them," says Andrew Simon, chief creative officer at Cundari. "But just like anything else, they want [digital creative] to be on brief, strategic and thoughtful…Connie's strength is in saying, 'Okay, let's take a look at the bigger picture, let's look at where the brand is heading and make sure we're not falling in love with an idea because there is a new technological [aspect], but that it's actually efficient and moves the brand forward'…She leads the team to make smart bets."

Morrison admits she's had to quickly learn (with some help from the team at Cundari) how to become more hands-on, as she finds digital requires more careful observation so that the team can swiftly optimize and improve creative at any given time.

That's why when Grupo Bimbo purchased Canada Bread (and left the brand with fewer marketing resources, as much of it was previously shared with Maple Leaf Foods), she brought in more staff to create a stronger 47-person team. "Once the sale happened, we [had to find] dedicated resources to be able to effectively manage this growing area of our business. And frankly, some of our existing [traditional consumer engagement] team has stopped doing other promotional work to focus more on digital."

When Morrison isn't knee-deep in marketing for Dempster's, as well as the entire Canada Bread portfolio (including Villaggio, Bon Matin and POM), she can be seen rallying troops to raise money for families in crises. Last year alone, as chair of a United Way program the company launched in 2013, Morrison helped motivate the team to raise $330,000. "We bring in speakers and have days of caring where we actually go to youth and community centres as different teams," she says, proud of the group's commitment.

She's also enthusiastic about her team's upcoming Dempster's plans. Without being able to disclose exactly what's in store, Morrison notes that planning for the next 12 to 18 months will lead to the launch of new market innovations. "Grupo [Bimbo] operates in a lot more categories than we do, so the exciting part for the marketing team is that we now have licence to look at innovation and products in many other categories than [sliced] bread," she notes. "There's a lot more investment in technology [with Grupo], a lot more capital available."

And considering her achievements so far, driving an impressive volte-face on the health concerns around bread, tackling and leading new areas of the business should be a cakewalk.

Catch up on the stories behind our other Marketers of the Year: Aritzia's Oliver Walsh and Kraft's Tony Matta.