Google hires a CD
The tech giant has brought in Michael Halminen, former SVP/CD from MacLaren McCann, to help bolster ties with agencies.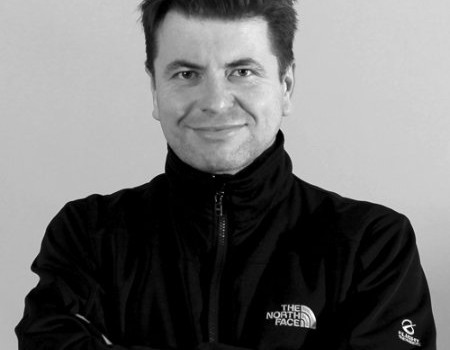 Google is continuing its effort to deepen ties with advertising agencies, bringing on board Michael Halminen as its new creative lead on the agency team.

Halminen joins the tech co from MacLaren McCann where he served as SVP, co-CD. He's also served in senior creative roles at MRM/McCann and Universal Music. In his new role, he'll work with agencies to educate them on the creative possibilities on the platform. He'll report to Marshall Self, the head of the agency team at Google.

Google has introduced a number of new advertising features over the past few years, Halminen says, and a big part of his role will be to teach creatives how to use these tools (such as skippable ads) in a more creative way.

"I worked with Google a lot while on the agency side, and I got to know the team really well over the years," Halminen says. "One of the things that most excites me about this new gig is that I'll still be working deeply with folks in the agency world, but bringing a different perspective to the table."

The agency team has existed in Canada since 2009, Self says, and for the past year, it's had one member dedicated to creative agencies – though not someone with a creative background. Adding Halminen to the team is designed to bolster support as well as provide a creative lens.

"Our agency partners are critical to our success and the success of the brands they serve," Self says. "We want to continue to invest in these partnerships, and one way to do that is to provide creative support so they can better leverage the Google platform to build brands."

Google isn't the first tech co to bring on board a creative director for the purpose of deepening relations with agencies. Last year, Facebook hired Helen Pak to work with brands to create better Facebook ads, though Pak recently made headlines again after shifting back over to the agency side only a year into her role, saying she missed working across different mediums.