What's working, what's gone, what's next
How are networks faring, and what do they have in store for mid-season?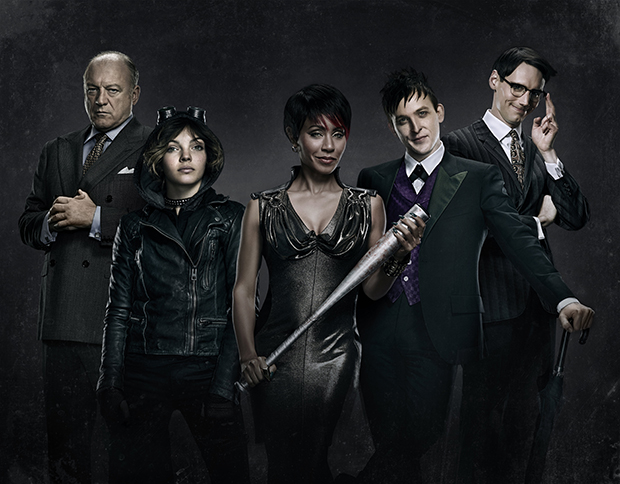 This story appears in the December/January 2015 issue of strategy.
The weather outside is getting frightful, but are Canadians finding the new TV options delightful? How are networks faring, and what do they have in store for mid-season? Read on for analysis of the hits, misses and mid-season launches.
CTV
Hits: Boasting four of the five top new programs of the season (see below) and regularly bringing in the most viewers per night most days of the week this fall with its established hits like The Big Bang Theory, Criminal Minds, The Amazing Race and C.S.I., CTV has had a solid start to the season.
Strong ratings for Gotham and The Flash also point to strength in CTV's co-viewing strategy, putting shows with the potential for reaching wide audiences in the 8 p.m. time slot each night of the week.
"Following the success of Marvel's Agents of S.H.I.E.L.D. last fall season, many predicted some success for Gotham, the Batman origins story, but few predicted that it would capture the biggest audience for any drama, new or established, on TV in Canada," says David Morgan, associate director of trading at Mindshare Canada.
Also bringing in strong results for the channel has been the new Shonda Rhimes drama How to Get Away with Murder. The show is averaging 2.49 million viewers per episode on Thursdays at 10 p.m.
Misses: The only show to drop from the schedule as of press time was sophomore comedy The Millers, which aired Thursday nights at 8:30 p.m. The show brought in 1.4 million viewers on Oct. 30.
Mid-season launches: Superheroes taking screens big and small by storm is a trend that media buyers like Bailey Wilson, director of investment at UM, sees continuing with the launch of Marvel's Agent Carter on Jan. 6.
In addition to the female-centric drama bowing in January, CTV has new John Ridley-directed drama American Crime (which will take over for How to Get Away with Murder when it ends in March). The Felicity Huffman-starring drama follows a California couple who were attacked in their home.
Taking over for Resurrection in its Sunday night time slot next March is fellow crime drama Secrets and Lies. The show follows Ryan Phillippe as he goes from Good Samaritan to murder suspect after discovering the body of his neighbour's young son.
Last on CTV's new drama list for mid-season is C.S.I.: Cyber, which is expected to bow next spring. The show stars Patricia Arquette in a drama inspired by the real-life work of cyberpsychologist Mary Aiken.
On the comedy side, CTV has a reboot of The Odd Couple launching in early 2015. The show stars Matthew Perry and Thomas Lennon as Oscar and Felix, two former college friends who become roommates after the demise of their marriages.
City
Hits: Rogers Media's big bet for the season was the start of its 12-year, $5.2-billion deal with the NHL, showing a minimum of four games every Saturday night across CBC, City, Sportsnet and FX Canada.
To date, Rogers Media says its rebooted Hockey Night in Canada is performing 140% better in its time slot on City than Saturday night programming on the channel last year. Sunday night's new Rogers Hometown Hockey is bringing in 58% more viewers to City than programming last year in the same end-of-weekend block.
A surprise success to Wilson was new drama Scorpion, airing Mondays at 9 p.m. It averages 1.6 million viewers a week and is the highest-rated drama in City's history.
"I thought the pilot was weak and thought after (cancelled show) Smash, Scorpion star Katharine McPhee was a kiss of death – I guess I underestimated the power of CBS and a great time slot."
Misses: Because of all the hockey programming and returning shows, City only added four new titles to its slate this fall. It had high hopes for reality show Utopia, which Fox cancelled in October, replacing it with The Bachelor Canada on Tuesdays and Two Broke Girls and The Middle on Friday nights.
Global
Hits: The channel's continued emphasis on drama is paying off so far this fall, with new dramas NCIS: New Orleans, Madam Secretary and Stalker all getting picked up for full seasons.
While Madam Secretary has received a full season order, Wilson says she had higher hopes for the new American politics-based drama, which has an average viewership of 1.4 million to date this season.
"I thought Shaw's decision to pair it with The Good Wife was going to pay off for them, but it doesn't seem to be working," she says. "I wonder if they will consider putting Sunday animation back in simulcast to maximize those audiences, which are also suffering from running in post."
Misses: Not paying off for Global this fall was its Friday night comedy block, with A to Z and Bad Judge getting cancelled by their U.S. networks. They've been replaced by About a Boy and Marry Me, with the latter seeing average ratings of 268,000 to date this season.
Mid-season launches: The only show that has joined Global's mid-season fall slate is State of Affairs, a new drama starring Katherine Heigl as a top CIA analyst. It airs Sundays at 10 p.m. and scored 1.3 million viewers in its first week.
New seasons of Remedy and reality hit Big Brother Canada, which had average viewership of one million and 950,000 respectively last season, will also be back on the channel in 2015, with dates still to be announced.
Top five new programs to date this fall
1. Gotham (CTV): 2.8 million average viewers per episode
2. The Flash (CTV): 2.69 million average viewers per episode
3. How to Get Away with Murder (CTV): 2.49 million average viewers per episode
4. NCIS: New Orleans (Global): 2.4 million average viewers per episode
5. Forever (CTV): 1.66 million average viewers per episode