Taxi to restructure in 2015
The loss of Telus continues to affect the agency, with changes at the exec level that have resulted in the departure of Nancy Beattie.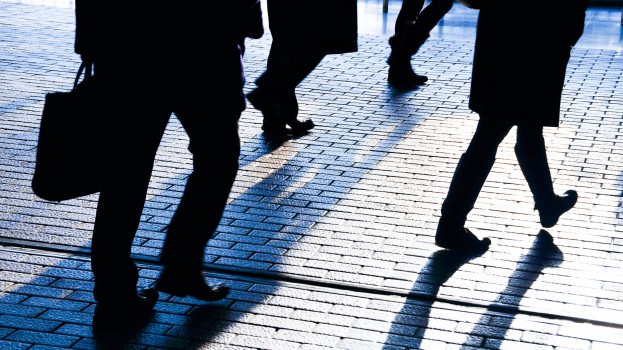 As it prepares for the loss of the last of its Telus business, Taxi has planned to restructure in 2015 and, as a result, Nancy Beattie has stepped aside as president of the agency.

Filling the role will be CEO Rob Guenette, who will add president to his current title. Chairman Paul Lavoie, who has been handling the duties of CCO since the departure of Frazer Jelleyman in September, has now made the title official, with all of Taxi's ECDs reporting to him. Guenette says the smaller leadership structure is meant to give Guenette and Lavoie more direct interaction with the work of the agency and its clients as it embarks on this reorganization.

Guenette says Beattie left the position following a discussion held last week. Beattie took on the role of president last year.

Lavoie says that Beattie was made redundant by the executive changes, adding it was a "tough" decision to make considering the work she's done with the company over the last 10 years.

Telus named The&Partnership its new agency of record in July after nearly 18 years with Taxi, although the transition has been gradual, with Taxi 2 continuing to work on the Telus-owned Black's and Koodo brands. The agency restructuring is being done in anticipation of the accounts being pulled in Q1 2015.

"We were structured to handle a client the size of Telus, so now that we don't have that, we have to go back to being smaller and more agile," Guenette says. "Those are significant businesses, so we had to keep them staffed through that transition so that we wouldn't skip a beat. As we're entering 2015, we have to start making those adjustments."

Guenette says the restructuring will also result in layoffs across its Canadian offices. Although the exact number will be determined in the new year, he estimates that it will be somewhere between 10 and 20 at all levels of the agency. Taxi's U.S. offices in New York will not be affected by the cuts.

Taxi laid off eight staff in the Vancouver office in the aftermath of the Telus move, with an additional four coming in September after the closure of its Calgary office. In addition to Jelleyman, the agency also lost ECD Jordan Doucette in March and chief development officer Jeremy Gayton (the agency's former president who helped co-found Taxi 2) in September.

Despite the loss of Telus, Taxi has been successful in courting new business this year, including BC Hydro and adding to its Kraft portfolio with brands including Kool-Aid, Nabob, Tassimo and Maxwell House.

"We've earned new business and had business growth, but no longer having a client the size of Telus is something that's hard to offset," Guenette says.