Retail will be strong in 2015, except for cars and gas
Sales are projected to grow by 4.9% this year, although some sectors will perform better than others.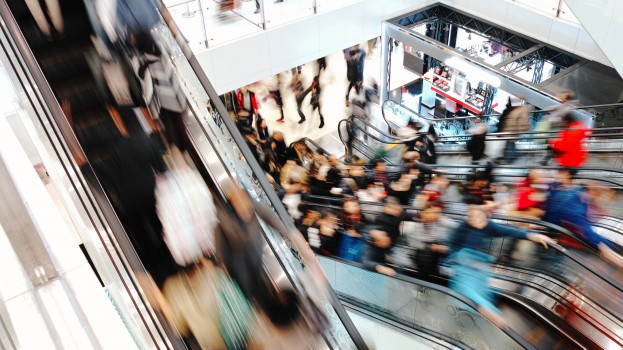 Growth in store merchandise will lead retail sales to continue their upward trend in 2015 despite the possibility of losses in automotive, according to marketing consultant Ed Strapagiel.
Analyzing figures from Statistics Canada for 2014 up to October, Strapagiel pegs total retail sales in Canada at $506.1 billion last year, a 4.8% increase from 2013. Looking ahead, he projects total sales to increase by another 4.9% in 2015, hitting $530.8 billion by year's end.
Retail sales turned around in the middle of 2014 after a slight decline at the beginning of the year. The three-month average growth was 5% in October.
The province seeing the greatest retail gains was Alberta, which saw an 8.4% increase in the first 10 months of 2014, while Quebec's 3.1% increase was the lowest.
With a strong economy, rising costs of imported goods and a "honeymoon period" for retailers entering the sector, Strapagiel predicts growth above 5% in 2015, and sales of in-store merchandise will offset a slowdown in automotive and gasoline sales. Despite a slow start, growth was at or above 4.8% in the last half of 2014, led by a surge in electronic sales (up 10.7% year-over-year in October, the category's best month in six years) and consistency from general merchandise retailers.
While Strapagiel put automotive and related sales at a 6.8% growth in 2014, he expects it to cool to 6.1% in the year ahead. Low interest rates have kept new vehicle sales coming (seeing an 8.1% growth for the year up to October), but the growth rate leveled out in 2014 compared to the previous year and Strapagiel predicts that could begin to trend downwards as the year goes on. Furthermore, as gas stays steady at its lowest price in years, declines in gas station retail are likely as well.
Facing tough competition and a weaker Canadian dollar with which to import food, grocery stores and supermarkets saw only a 0.6% increase in sales in the first 10 months of 2014. Furthermore, while specialty food stores saw an impressive 8% growth in sales in the first half of last year, that rate fell to 0.8% in the three months leading in to October. However, this performance has been evened out in the food and drug sector with above average performance from drug stores, with sales growing by 7.4% in 2014.
Image courtesy Shutterstock