Submissions for 2015 Cause + Action awards now open
Calling all do-gooders! Did you work on a brand campaign that made the world a better place? Enter now.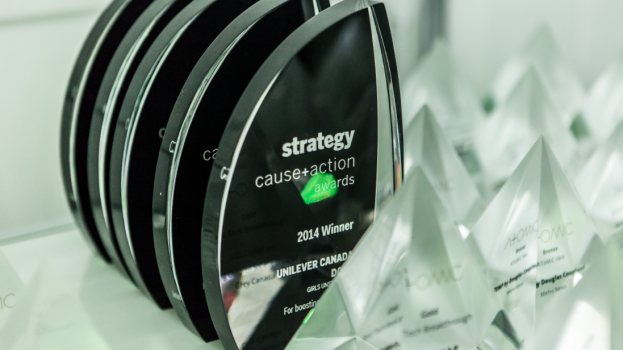 It's the start of a new year. It's also your chance to put a spotlight on the work that a client or a brand did to help create societal, environmental or even political change within the past year.

Strategy is accepting submissions for the annual Cause + Action awards, which celebrates brands making a socially responsible difference, creating change in areas such as sustainable development, community programs and diversity.

Last year's winners created unforgettable campaigns that demonstrates empathy and action, often thanks to striking visuals that put consumers in the shoes of the less fortunate. For example, McDonald's used beautifully shot photos of parents and their children to reveal the truth about what Ronald McDonald House Charities Canada actually does for families in Canada.

Other visually-led campaigns included Dove's giant billboard, with soccer cleats and swimsuits that illustrated the brand's research about the effects of low self-esteem among young girls, and Valin Confection's documentary that saw the brand dress ex-drug addicts in suits to change the perceptions and first impressions of future employers. To read about last year's winners, click here.

To enter, you will be asked to submit a 700-word case about a CSR program from the past year (eligible dates are from Feb. 2014 to Feb. 2015). Cases will be judged by an industry panel on criteria including brand DNA, uniqueness, awareness, legs and overall success. Winners will be profiled in the April issue of strategy magazine.

Please note that these awards are for CSR programs of commercial brands, not charities/non-profits.

The submission deadline is Monday, February 9, 2015

For more information or to receive a submission package, please email Jennifer Horn at Jhorn@brunico.com or call (416) 408-2300 ext. 528.