Privacy is dead. Long live mobile
Part two of JWT's Trend Report finds Canadians are waiting for brands to catch up to mobile realities and privacy woes.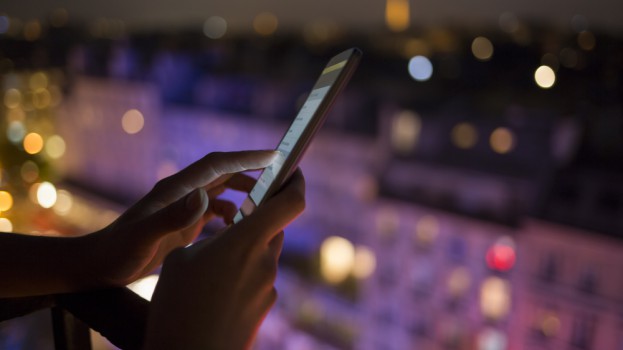 At the end of each year JWT takes on a global initiative, tracking upcoming trends likely to influence consumers' lives in the coming months. For the 10th anniversary of this report, the agency looked back on its past predictions to see which ones would still be big in 2015. JWT Canada conducted its own survey in this country to localize the global trends, and in this five-part series, exclusive to strategy, the JWT Canada Front Row Insights Team break down the 2015 Trend Report with new Canadian data and examples. 

By  Kaiti Snell and Victoria Radziunas
Going Private in Public 
The swinging pendulum of anonymous versus public lives may have swung the side where people feel they need to pull back from social on their own terms. In fact, according to JWT's 10 Trends for 2015, an overwhelming 77% of Canadians believe that privacy is dead in the age of social networks – slightly overindexing compared to the global average of 73%.
In a socially-driven era of non-existent privacy, we are increasingly finding ourselves living out loud. We have come to understand that it's almost impossible to erase a digital footprint, and 77% of Canadians agree that knowing everything they do could end up on social media is making them very cautious.
With this trend, brands are carving out more secluded spaces for more intimate communication. Take Facebook as an example: in addition to purchasing Whatsapp, the social media network also launched the Facebook Group app which enables sharing among public, closed or secret groups and narrows the news feed to posts from these groups. To a greater extent, ephemeral apps like Snapchat and Cyber Dust are gaining popularity as consumers crave to protect their increasingly public lives.
Beyond our social lives and thanks to the proliferation of consumer data breaches (such as the Target data hack that affected 70 million people), consumers are becoming more educated and are starting to feel less secure and more vulnerable online. Canadian brands, especially those who dependent on consumer confidence, are acknowledging the 82% of Canadians that are interested in products that will help keep their data private. RBC is working with a Toronto-based tech developer, Bionym, to test the world's first biometrically authenticated wearable payment technology – Nymi – a wristband that identifies owners through their unique heartbeats and then allows them to charge purchases through their credit cards.
As we continue to balance online and offline exposure, consumers will increasingly rely on brands to provide secure solutions as data is becoming a currency, and true privacy a luxury.
Mobile as the Everything Hub 
Smartphones have become more advanced and more affordable, making them the mission-control for today's connected consumer. According to JWT's 10 Trends for 2015, we've entered a race to create more ways to shop, spend, learn and engage on smaller, anywhere, anytime screens. In 2015, brands will need to think mobile-first – not mobile-friendly – in order to keep pace.
In Canada, consumers have passed the tipping point, now accessing the internet on their smartphones more than on any other device. However, Canadians feel less tied to their phones for everyday activities than other developed nations. For example, only 58% of Canadians believe smartphones have changed the way they keep up with the news, versus 75% globally, and 33% of Canadians believe smartphones have changed the way they shop, versus 53% globally.
But, this does not mean Canadians are disinterested in a smartphone-centered society. In fact, we're less concerned about privacy and security on mobile devices (71% agree, "as I load more data onto my mobile phone, I'm becoming more concerned about the security of my information," versus 78% globally), leading us to be more willing to adopt mobile payment services such as Apple Pay. In fact, Canadians are frustrated that companies are not keeping up: according to research by PayPal, one in four Canadians want to pay more easily with their phones, and almost half say they would use their devices more often if everyone accepted online or mobile payments.
Luckily, Canadian marketers are taking note. More shoppers are using Checkout 51, a Canadian-founded app for collecting cash rewards for e-coupon rebates, while in 2014 even the government of Canada launched the ImmunizeCA mobile app, an app for storing a family's immunization records.
In 2015, the potential for further disruption with wearables and smart devices will be huge. Some Canadian innovators have already started to lead the charge; Toronto-based Nymi is a wristband that uses biometric data as an identity-based passcode for anything from a smartphone to a condo, and Vancouver's Recon Jet – or "the Google Glass for athletes," – is a hands-free wearable for recording, monitoring and social sharing during activities like cycling and snowboarding.
With mobile, shoppers get the flexibility they crave, while brands get access to desirable audiences. It's the ultimate consumer-brand win-win. So what are Canadian brands waiting for?
Also check out part one of this series.

Image courtesy of Shutterstock.