Tracing the action
The group that brought us Slyce now has a drone camera that tracks movement all on its own.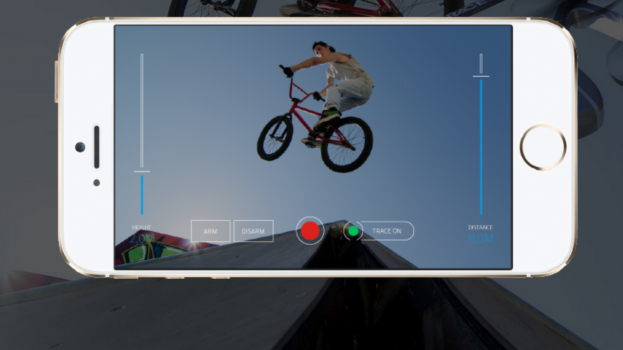 Forget all the frustrations you have of being a human being. So you can't be in more than one place at a time. Oh, and you only have two hands. So what? As always, we humans will inevitably come up with a solution for our woes.
Meet Trace. It's a Canada-born drone product from Business Instincts Group (the guys that brought us mobile shopping app Slyce) that uses an intelligent little action camera to track people and things on the ground. Basically, it's a nifty drone that can be operated on its own, leaving you to focus on your actions below (and not on the dials and pans and zooms of the camera atop the drone). The footage can then be live-streamed directly to Trace.com.
Imagine the possibilities. How about a beer brand at an outdoor music festival locking in anyone who's holding their product, and then live streaming their faces on a large screen on stage? The tracking drones essentially cut down on operating costs, so it would certainly help out with any "hidden camera" stunts you have planned for your next campaign. As long as you're outside, and you have a handful of them in the air, there's no way they'll see it coming.
From Stimulant