It's okay to show your sad side
Le BEC enlists industry execs in a year-long campaign to raise awareness and funds for marcom counselling in Quebec.
Behind the smiles in client meetings and glitzy awards shows, working in marcom can sometimes be a time-consuming, mentally taxing trade, so Le BEC is trying to show that there is a place to turn for help.
Le BEC is the Quebec branch of NABS, which supports the well-being of marcom professionals with counselling and financial assistance during periods of personal, professional or psychological difficulty. Despite being present in Quebec for ten years, a survey found that less than half of professionals in the province are aware of Le BEC. This is in line with a national survey released by NABS last month, where only 24% of respondents across Canada were aware of NABS.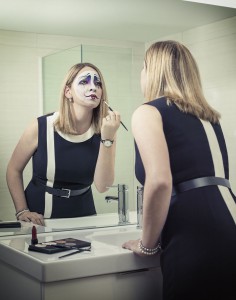 With that in mind, Le BEC has embarked on a year-long campaign that shows how prevalent these difficulties can be, as well as aiming to raise awareness for its services and communicate that using them is not a sign of weakness. During "la com, c'est pas toujours comique" ("com is not always comedic") ten industry execs in Quebec will be paired with a different acclaimed photographer for a portrait released on Le BEC's website.
"Our industry looks very glamorous, especially with all these events where everyone looks very good and is so proud of their campaigns, but the reality is not always like this on the job day-to-day," says Valérie Hamel, administrator at Le BEC. This also echoes what NABS's national survey found about the intensity of the work versus media depictions of the industry. "We took the idea of the sad clown to say that even with our work and looking happy at the office, that's not always the case."
Three photos – of Carat president Ody Giroux, AAPQ executive director Dominique Villeneuve and Infopresse VP Arnaud Granata – have been released so far, as well as behind-the-scenes videos and interviews. The web hub also features quotes from each subject about the stresses of the industry and examples they've seen of how Le BEC can help.
The Montreal office of kbs+ is producing the campaign, the first Le Bec has done on a large scale in three years. In addition to the website, there will be ads running on job websites serving Quebecers.
The remaining content will be released as the year goes on, leading up to an event at the end of the year where prints of the original photos will be auctioned off. Being mindful of chances to incorporate fundraising aspects into its campaigns is important, as Hamel says the culture around donations in Quebec is one that is sometimes guided by pride.
"They usually prefer to give to things like children's charities that aren't related to themselves because if they do give to Le Bec, it might look like they need help as well, and they don't really want to show that," she says. "There is a lot of financial help requests that we receive, but sometimes the funds do not reflect that. When we have publicity from campaigns, we get more awareness but not always the donations to go with it. We really have to do events that give people something in return to get that money."
Next week, Le Bec will also launch Le Bec Boutique, an online shopping hub where people can purchase donated items ranging from consumer electronics to hockey tickets to spa packages. The annual Bal en Noir, Le Bec's annual gala event and largest fundraiser of the year, is on April 2.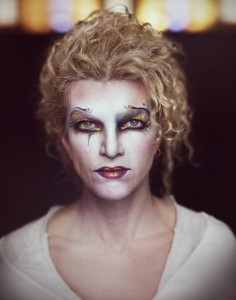 Outside of Quebec, NABS' best known campaigns have been around its Intern Auction, a fundraiser in which top industry execs are auctioned off to companies to do the work of an unpaid intern for the day.