Save-On-Foods rolls out solutions centres
A new multi-brand program hones in on specific occasions, in a bid to woo consumers with its simplicity.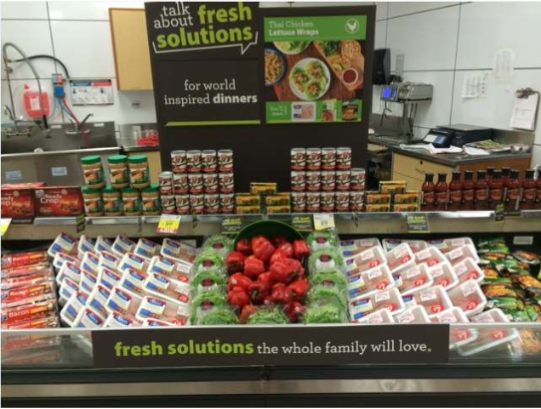 Save-On-Foods (SOF) has rolled out new solutions centres across its stores, with a 360-degree program to support the endeavour.
Every two weeks, the Overwaitea Food Group retailer and participating brands will offer a new solution based on an occasion with all the ingredients located in one place in each store. For instance, during the pilot phase of "Talk About Fresh Solutions" last year, Kellogg's Rice Krispies Footballs and Pad Thai Party Mix were offered up to moms hosting Grey Cup parties. There is no set model for how or where the centres appear within each store, but they include displays, signage and recipes, while a way-finding tower is set up at the front of the store.
"We kept coming back to the fact that customers are looking for simpler solutions to very specific occasions," says Dan Howe, VP marketing, communications and loyalty, Overwaitea Food Group, "and that we felt the retailers, including ourselves, weren't doing a good job of meeting those needs in a comprehensive way."
The initiative is being supported with pre-shop, in-store and post-shop touchpoints, including a flyer insert, paid and owned promotion through digital and social media, radio, the retailer's Global TV segment, e-comm, in-store signage and displays, and contests for free groceries. Additionally, as OFG is part of the Jim Pattison Group, which owns media channels, this facilitated radio support and electronic billboards featuring new creative every two weeks. Other program partners include 6Degrees as the lead agency, strategy from Martin Rydlo (formerly of Influence Marketing), Fleming & Friends on radio and DSA Media Network.
SOF's typical bull's eye target is mom, says Howe, although the retailer recognizes the importance of considering other demos.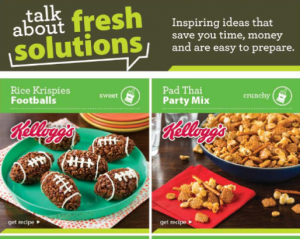 He didn't share specific goals for the program, but says the retailer will evaluate increases in sales and market share, as well as consumer engagement.

Smucker's, Kellogg's, Unilever and Maple Leaf formed the vendor steering committee for last year's pilot program, and since then, other brands such as General Mills and Nestlé have jumped aboard. The program will run until mid-November featuring 30 to 35 brands, and is sold out. Meanwhile, OFG's Western Family brands will also be featured in the program.