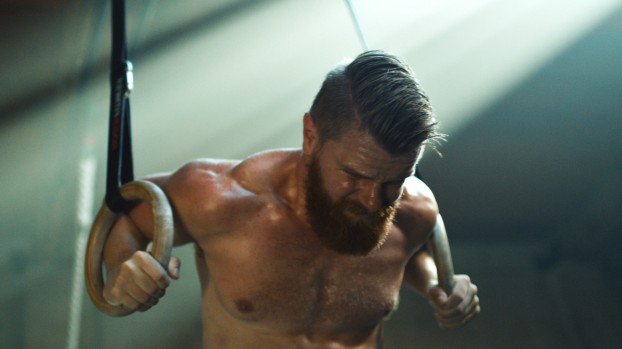 Reebok is kicking off a new year-long global platform today, challenging folks in the fitness space to "be more human."
It's a rallying cry in the fitness community to live up to one's full potential, says Stewart Clark, director of marketing, Reebok Canada.
The campaign taps into the growing movement of "tough" fitness – that is the likes of activities such as CrossFit, Tough Mudder or Spartan Race – he says.
"If you look at the way customers are engaging [in fitness], it's a very social experience now," Clark adds. "The days of doing things in isolation are in the past."
The campaign includes a short online documentary, called Freak Show, live today, showcasing everyday athletes as they meet and tackle different extreme fitness challenges, and showing how activities in fitness help them in the rest of their lives. The mini doc will be cut down into a 60-second TV spot that will start to air Feb. 1 during the Super Bowl. It will be supported by an OOH push, and a number of online tools and challenges for folks to help them in their fitness goals, as well as a social push called "#BreakyourSelfie," which invites folks to post photos of themselves in a post-workout state, (and is designed to challenge the traditional notion of beauty, Clark adds).
"It's a deeper dive to get people thinking about the importance of physical fitness and how being active is more than just a physical expression, but a mental one as well," he says.
The campaign targets 25- to 30-year-olds, skewing equally between men and women, who are actively engaged in fitness. Clark says the brand's target typically has a diverse range of sporting activities and are frequent participants.
This campaign, created by San Francisco-based Venables Bells & Partners with media by Carat, is an evolution of Reebok's branding efforts over the past few years, to target in on those tough-fitness types. The current slate of media will run for five weeks, with the bulk of the media concentrated during the month of February, but the messaging and positioning will continue for the remainder of the year, Clark says.