Watson makes some poutine
IBM is hoping to make Canada's favourite dish even better, with a new push meant to broaden its target and address brand misconceptions.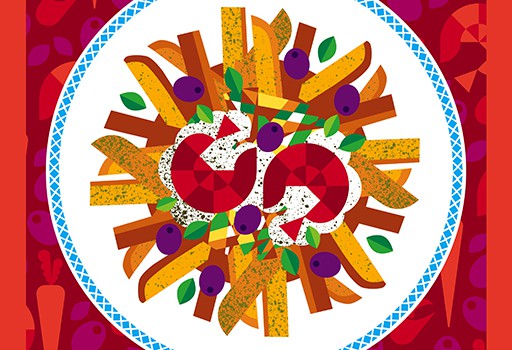 To help get the word out about IBM's cognitive computer Watson and change brand misconceptions, the tech giant and Ogilvy have teamed up to have Watson make Canada's favourite meal.

The machine is inventing new poutine flavours in Toronto and Montreal, working with chefs to develop the new recipes. Watson analyzed "quintillion of ingredients combinations and regional flavour preferences" to come up with five unique recipes for each city. Throughout February to March, locals of Montreal and Toronto are invited to try the different recipes at city events and vote online, while Canadians outside the major metropolises can create the recipes on their own.

"We were looking for a way that different people could interact with the brand – forward thinkers, millennials, thought leaders," says Carrie Bendzsa, brand and communication manager for IBM. "If you look at misconceptions in the market, some people still think IBM makes computers, and we haven't been making computers for many years now."

There are further misconceptions around Watson itself, she adds, saying that since its famous Jeopardy exposure, people tend to think of the cognitive computer as a super computer that takes up a lot of space. The reality is, it's a small piece of equipment (roughly the size of three pizza boxes), and has a lot of creative application potential, she says – something they're hoping this creative recipe cookoff helps highlight. 

Though the brand typically targets folks in the B2B community – CMOs and other C-suite execs – this campaign casts the net to a wider Canadian audience to help address those misconceptions, ahead of the brand's push into spaces like cloud computing (which has a wider consumer appeal), she adds. This is largely a brand-awareness building campaign, with the hopes that the millennial/trend-setter target will ladder up to the C-suite (with many folks in the C-suite also fitting this bill, Bendzsa says).

The idea of having Watson create unique recipe concoctions was born from a SXSW stunt last year, where IBM Global set up a food truck, inviting participants to help choose the next recipe Watson created.

A large contingent of Quebec programmers hijacked the social campaign, asking for poutine – which wasn't in Watson's recipe bank (seriously? They were missing out). Social demand was so high, it was uploaded in and served on the last day.

The experiential activation will be supported by a digital push, that will rely heavily on earned and social media, as well as some YouTube videos promoting the recipes. The campaign was created by Ogilvy, with media by Mindshare and PR by Ketchum, says Lisa Earnshaw, account director, Ogilvy.