Weekend reading: Axe bromances the older gent
How Unilever ditched the bikini babes, toned down the scent and matured its messaging to reach a demo that's growing up.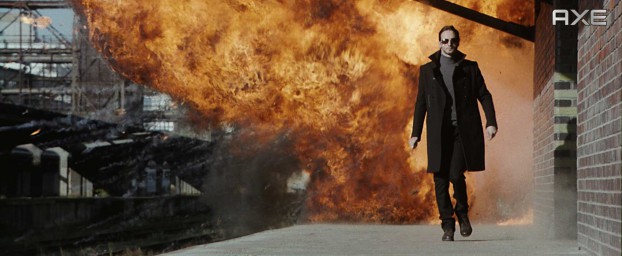 This story appears in the February/March 2015 issue of strategy.
Axe had a problem.
Teenage boys, despite stereotypes, do eventually grow up.
And Axe is so closely associated with adolescence, it can be hard to keep those guys loyal to the product, says Jessica Grigoriou, marketing director for hair care and deodorants at Unilever.
"Axe is often the first brand guys use when they get into body sprays," she says. "But there is a sense that they feel like they've outgrown the brand [once they've left high school]."
It wasn't a huge problem for Axe – teenage boys are a self-replenishing category, after all – though there was a sense that the message the brand built its success on (use the products and the girls will chase you), might not resonate as well with the new generation coming in, and it wasn't necessarily keeping guys loyal to the brand.
It seems that it was time for Axe to grow up.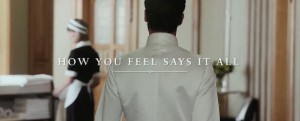 Men's grooming is a growing market across North America. NPD Group estimates nine in 10 guys today use some form of grooming product specifically geared towards them, while the category was estimated to surpass $2.8 billion in 2012, according to the latest Nielsen data, up from $2.1 billion the year before.
And while Axe might have once been one of just a few brands speaking to teenage guys, it was no longer the only line vying for their attention, with brands like P&G's Old Spice (and its well-known "The Man Your Man Could Smell Like" campaign) and L'Oréal ramping up marketing activities geared at dudes.
As the market became more crowded, two years ago Axe started working on a new White Label line, complete with a more mature tone in communication and a lighter, airier scent (a big factor for guys leaving the brand, Grigoriou says, was the heavy musky scent of original Axe). Grigoriou notes that the new line will target guys in "transition" into adulthood.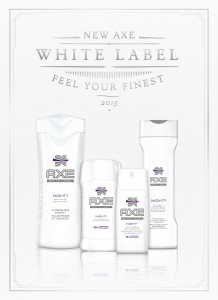 Axe's marketing traditionally focuses on a tongue-in-cheek look at the dating game, she says. "Now, the guy in his 20s, that's not his primary focus anymore. He's going through changes in his life, whether that's through university, school, finding out what career is for him – it's a life of transition," she explains.
Axe White, she says, is designed to give guys the confidence to go after what they want, beyond just girls.
The line came from the U.S. office of Unilever, which worked with U.S. shop BBH. A TV spot, "Hotel," launched in the U.S. in January and airing in Canada this month, features a suave looking man walking through a hotel.
Patrons muse on what this tall dark stranger does for a living. Is he a spy? A dog trainer? A Russian fighting champion? No, he simply works at the hotel. But his confidence gives him the aura of being a near-mythical man.
There's nary a buxom, bikini-clad babe in sight. And no one is falling over themselves to get this guy (though the beautiful girls in the video do swoon a bit). The cast of admirers include everyone from a rough-looking military general, a poised older lady and even a pomeranian.
"When people see other people, it's a simple truth that we all form opinions about who they are," says Matthew McCarthy, senior director for the deodorant business in the U.S., who oversees the Axe masterbrand in North America. "We form mini stories about who this person might be." But with the Axe guy, it doesn't really matter who he is or what he does. He's got confidence.
Details are scarce for the Canadian-specific activation – expected to launch this spring – but Grigoriou says content will be a big factor in the Canadian push. One hint might come from the brand's new AOR, Sid Lee, signed largely based on the success of the Raptors' "We the North" campaign. "What I love about 'We The North' was they were really able to create a movement with the brand," Grigoriou says.
It wouldn't be the first time Axe capitalized on a growing movement. When it launched in North America in 2002, millennial guys were just coming into their own identities. At the time, metrosexualism peaked, moving beyond the outskirts to the mainstream and changing the definition of masculinity, says Johanna Faigelman, cultural anthropologist and president of Human Branding. It was becoming okay for guys to spend money on traditionally feminine products without damaging their cred guys.
To break into that space, Axe used humour to make the category more accessible to an even wider population.
"It was funny to talk about men as being nothing like that stereotypical definition of masculinity, but putting them in a setting where women reacted to them as if they were these macho, hyper-sexual males," Faigelman explains.
"Axe originally brought everyone in on the joke, making it so absurd, it normalized that it was okay to be less than stereotypical, while at the same time promoting a product that causes a reaction in women that was stereotypical of stereotypical men." It was a joke within a joke within a joke, she says.
And it worked incredibly well. Axe put its direct competition – P&G-owned Tag – out of business. It became so popular some schools banned it. It was, and still is, the number one men's grooming line across North America, as well as the globe.
But of course, what's funny now won't always be funny. And guys who were in their teens in 2002 have, as guys do, grown up.
The metrosexual movement has been normalized and is widely accessible. Gen Z grew up with it, rather than having to be introduced to it. It's okay to be into your looks now and use products if you're a guy, so you don't need the sly commercial laughing at it to make it okay. "We expect guys to groom and buy those products," Faigelman adds. "We've given permission to men to be focused on their appearance. So we're seeing a real desire to be more subtle about it."
And it's that insight – that it's okay to care about your personal grooming – driving the new Axe White line and overall maturing of the brand's voice, says McCarthy. As men become more open to developing their own personal sense of style, guys are getting a clearer sense of how they feel about themselves.
And though White Label just launched, Axe has been subtly shifting its communication over the past few years to reflect the acceptance of grooming into guys' lives.
First, the brand rolled out a more serious ad in 2012, featuring Kiefer Sutherland recalling a tale about the girl who got away, and last year the brand launched a new campaign, "Peace," featuring scenes of would-be despots declaring their love through grand gestures (sending the message to "Make love, not war").
In Australia, the brand (under the name Lynx) rolled out its latest spot featuring a gay kiss.
And now the Axe White launch campaign has hit the market, making waves in the media because it eschews Axe's traditional approach, something McCarthy says is here to stay, even if the White Label doesn't work out. (He explains that while the line might become a permanent addition to the brand portfolio, guys – or more importantly, their wallets – will ultimately decide.)
So will it even resonate?
Guys are changing, says McCarthy. "There are a lot of things that are timeless about attraction, young guys and how they want to present themselves to the world," he says. "But there is a real appetite for casting off archetypes of the past. Guys do not want to be identified by archetypes they feel constrain their identities." You can see it in the new ad, he adds: the main character isn't what everyone thinks he is.
"And how bang on is that?" Faigelman says. "I think [Axe's approach] is very interesting in terms of men wanting to be recognized for being versatile, complex, socially aware individuals who have a range of passions, pursuits and interests."
The aspirational tone – you can be anything – also will appeal greatly to the target demo.
What's more, she adds, "Surface and trite is out; deep and meaningful is in for millennials. This is definitely a step in the right direction for Axe."
Unilever's dry push
Did you know Canada was a stick market? In terms of deodorants, that is.
As the deodorant category proliferated here in North America, Canadians eschewed the spray-on kind in favour of a chalky stick or gel. Sprays were cold, wet and all around unpleasant – and reminiscent of bug spray.
But North America, it would seem, is alone in this stick habit. Spray-on deodorants are the most popular format worldwide, says Grigoriou, and the time is right to try and elevate its popularity here in Canada.
The deodorant category, though not in decline, is certainly not growing, she says. Across all its brands (including Dove, Dove Men+Care, Degree Men and women and Axe), Unilever maintains a 35% share of the market, but growth has been stagnant. It's a completely routine purchase.
To help reinvigorate the category, Unilever is introducing a new dry spray-on formula across all five of its portfolios – its single biggest launch in the space – over the next year, she says. The secret sauce is that unlike its spray-on predecessors, this line goes on completely dry.
To drive awareness, a big focus will be around in-store trial and sampling. Each individual brand will pulse out communications in their respective brand voices (Dove, for example, features women trying it skeptically) with creative from the U.S., while a good chunk of the media buy will be digital and mobile ads. The products rolled out on shelves around Jan. 5, with mass communication hitting the streets over the next few months.