Shopper Innovation Awards contenders revealed
Check out who made the shortlist for the year's most innovative shopper marketing and retail campaigns.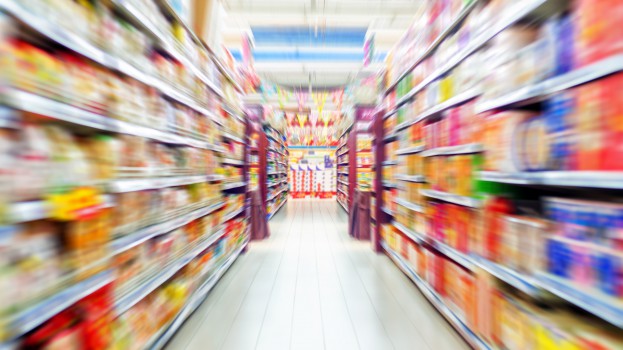 The shortlist for the third annual Shopper Innovation Awards, recognizing the best and most inventive campaigns in shopper marketing and retail, has been announced.
A total of 32 campaigns from 23 brands and 19 agencies will be honoured for innovation in categories ranging from packaging and loyalty to shopper disruption and integration.
The full list of finalists can be viewed below. The winner will be revealed at a ceremony April 21 at Toronto's Arcadian Court as part of this year's Shopper Marketing Forum. Both the awards and forum are produced by strategy.
| | | |
| --- | --- | --- |
| BRAND | CAMPAIGN | AGENCY |
| Bayer CropScience | Bushels to Bottles | MacLaren McCann |
| Canadian Tire | Tested for Life in Canada | Taxi |
| Canadian Tire | Ice Truck | Taxi |
| Sport Chek | West Edmonton Mall Flagship Store Launch | North Strategic |
| Fido | All-in-One Prepaid Kit | DentsuBos |
| General Mills | #LuckyToBe | Diamond Integrated Marketing |
| General Motors of Canada (Chevrolet) | The Chevrolet Road Coaster | MacLaren McCann |
| Harley-Davidson | Floating Showroom | JAN Kelley Marketing |
| Ikea | Quick & Easy | Leo Burnett |
| Ikea | House Rules | Leo Burnett |
| Ikea | Inspiration Boxes | Leo Burnett |
| Jack Astor's Bar & Grill | Potato Salad | Zulu Alpha Kilo |
| Kimberly-Clark (Poise) | Poise Microliner Launch at Shoppers Drug Mart | Geometry Global |
| Labatt (Alexander Keith's) | Alexander Keith's Infuser | Hunter Straker |
| Labatt (Corona) | Corona Elevates Patio Experiences | Hunter Straker |
| Lanctôt Ltée (Louisville Slugger) | Priceless Bat | Taxi |
| Loblaws | PC Plus National Launch | Bimm |
| ConAgra Goods Canada | Hungry for Football | Blammo |
| Longo's | Customer Engagement Platform | Unata |
| Make-a-Wish Canada | Kringl | Zulu Alpha Kilo |
| Mazda | Massive Test Drive | JWT |
| Microsoft Canada (Xbox One) | Xbox One Source | TraffikGroup |
| Molson Canadian | Passport Beer Fridge | Rethink |
| Kraft Canada | Kraft Celebration Tour | LPi Group |
| Raising the Roof | Homeless Donation Boxes | Leo Burnett |
| SickKids Foundation | Real Life Superhero | JWT |
| Tim Hortons | Dark Store | JWT |
| Tim Hortons | Tims Next Door | Taxi 2 |
| Toronto Vegetarian Association | Change Your Mouth's Mind | Leo Burnett |
| Ubisoft (Watch Dogs) | Watch Dogs Live | Publicis Montreal |
| Unilever Canada (Dove) | Dove Camera Shy Program | Bob Agence |
| Walmart | Pajama Flyers | JWT |
Image courtesy Shutterstock