BBDO Canada has a new chief strategic officer
Jeff McCrory will take on his new role after two years of leading integrated business for RBC at the agency.
Jeff McCrory has been promoted into the role of chief strategic officer at BBDO Canada.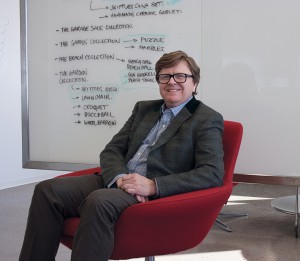 Though technically a newly-created role, McCrory has stepped in to fill the role vacated by Shelley Brown, who was the agency's national planning director and has since moved on to FCB Toronto.
The new, expanded role is part of BBDO's effort to broaden its planning capabilities and build out the department, McCrory says. That will including hiring in various planning roles, especially in digital.
McCrory has led the integrated business for RBC at BBDO for the past two years, and will continue working on that brand, along with Mercedes-Benz Canada and likely with Appleton Estate Jamaica Rum because of his background in the beverage category, he says.
SVP and director of account planning Ed Caffyn will continue to take the lead on several of the agency's brands, McCrory says.
Prior to joining the agency, McCrory was strategic catalyst at Dentsu and chief strategic officer at Downtown Partners. In his 20-year career, McCrory has worked on brands including Budweiser, Quaker, Sport Chek, Bud Light, Gatorade and Sapporo beer, among others.