No, TV isn't dead
CASSIES judge and Taxi's chief strategy officer Mark Tomblin on why the medium is still relevant today.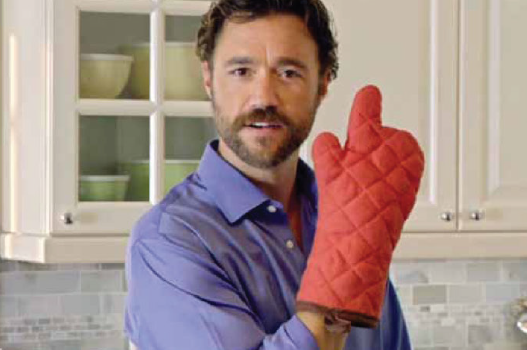 Leading up to the CASSIES awards night (Feb. 19), strategy is featuring a series of articles penned by a different CASSIES jury member, checking some effective advertising trends.

By Mark Tomblin

Despite talk of how TV is becoming less and less relevant, it's striking to see how many of the cases shortlisted for a CASSIES award this year still revolve around this apparently moribund medium. Be it McDonald's touting its surprisingly low-calorie Egg McMuffin and introducing the word, "whaaat?" as new vernacular to the zeitgeist; Ikea highlighting the house rules people live by to make cohabitation a peaceful experience; or Boston Pizza demonstrating how the brand is "Here to Make you Happy" (through a series of commercials targeted at dad to make his life easier) TV continues to play a pivotal role in effective advertising in Canada.

Why? Because it is still the best place to communicate emotion in a telling and reliable way. There has been much hype around streaming and online video taking over from TV but in reality that substitution is hard to take seriously. We continue to see powerful evidence that supports the success of brands connecting with consumers as they relax on the couch, versus connecting in the same way on their laptops or leaning into a phone. The dynamics of how we interact with each device is completely unique.

TV continues to offer massive salience and an unrivaled reach, where a brand can reliably speak to millions of Canadians over a very short period. Smart brands also choose to premiere their new work during special appointment viewing TV opportunities, when they know reach figures will be high in hitting their target demographic. Molson, for example, premiered the "Beer Fridge" video during the World Juniors Hockey tournament.

Even when something "goes viral" online today, like WestJet's "Christmas Miracle" with  40 million+ views, that awareness building was significantly driven by reach earned via broadcast media coverage. We saw countless TV reporters sharing the video with their viewers which clearly drove its virality.

TV's unique role in connecting with large numbers of people quickly while delivering powerful emotional impact remains a crucial part of the marketer's toolkit. The big question for the industry – as people's viewing habits change – is whether another medium can step into TV's role in the future. While that remains to be seen, right now, TV is far from dead, and in truth, I don't see any plausible substitutes for it on the horizon.

Mark Tomblin is a CASSIES jury member and chief strategy officer at Taxi. 

The CASSIES awards show is being held at the Hilton Toronto on February 19, 2015.