Loyalty programs begin turnaround
Membership numbers have reversed their decline, but getting customers to engage is still a challenge.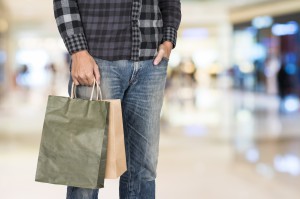 The Canadian retail industry saw the largest jump in customer loyalty program members in the past two years, and now accounts for nearly half of total loyalty program participants, the latest biennial report from market research firm Colloquy suggests.
That's a bounce back from a decline in participation back when Colloquy issued its 2013 loyalty census report. Based on 2014 figures, Canadians now hold just under 130 million memberships to customer loyalty programs, up 8% since the last report (which was based on 2012 numbers).
Last year, retailers grew their memberships by 12.3%, or 62.1 million members, and retailers now account for 48% of total memberships – up from 46% two years ago.
New entrants from south of the border, including DSW and Nordstrom, along with expanding programs from Canadian Tire and the Scene program from Cineplex, are expected to continue the momentum that membership programs are seeing, Colloquy suggests in its report.
And despite Target's exit from Canada, retailers will likely try to match that brand's loyalty value proposition, the report notes.
The firm also says it expects "emerging platforms" to expand in Canada in the next few years, despite a slow start. This includes e-commerce programs such as Amazon Prime, daily deal websites, discount platforms like Ebates and online travel agencies. In the U.S., platforms like those accounted for 14% of overall loyalty programs, according to the report.
Membership numbers actually improved across all economic sectors covered in the report. Coalition loyalty programs grew 4%, with the Aeroplan program growing 9% and Air Miles' membership rising 2%, it says.
In the financial sector, loyalty programs also grew 6.5%, which Colloquy says is in part because of the 19% jump in credit cards in circulation.
Colloquy's figures are based on research from websites, press releases, annual reports and third-party publications.
It found that of all memberships in the U.S., 58% weren't seeing active participation. Because the makeup of the loyalty market and available data is different in Canada, Colloquy doesn't report on engagement levels here.
In a survey report released last September, Colloquy and FanXchange found that nearly half of English-speaking Canadians who were part of loyalty programs weren't satisfied with the rewards being offered. Nearly all of those surveyed (97%) also said that rewards being offered were at least somewhat important to joining a program or remaining engaged.
"Considering that Canadian consumers have more than eight loyalty cards in their wallet means that engagement is as big of an issue in Canada as it is in the U.S.," Jeff Berry, Colloquy's research director and the report's author said in an email.
"As such, the same recommendations for traditional loyalty players to stay competitive and differentiated would apply in both countries."
Among its recommendations, Colloquy suggests marketers "conduct detailed diagnostic reviews of their loyalty programs' performances," and tailor offerings based on customer data analytics.