Cash, dethroned
Microsoft's Alyson Gausby on why brands need to get ready for the cashless coming.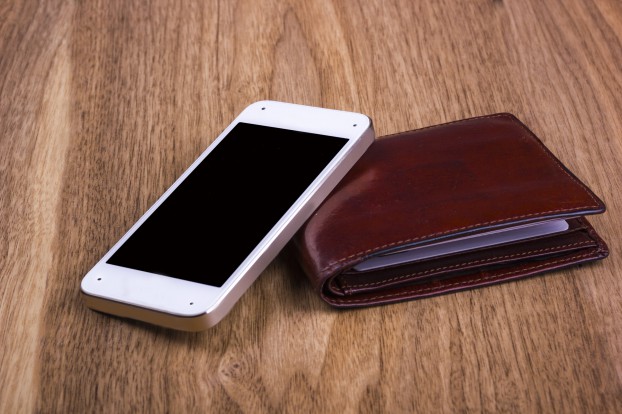 By Alyson Gausby
In my personal life I'm notorious for being late (I call it "fashionably" late). I'm constantly behind schedule, always in a rush. Like so many Canadians, time is my scarcest commodity. So, lately I find myself increasingly perplexed when there's a huge queue at the cash register of a store, I see people fumbling with change, or a cab driver declines my fare because I want to pay by card. Cashing out often seems so archaic and inefficient and it stands between me and where I need to be.  
Don't brands want to make it easier, not harder, for consumers to buy?
From Microsoft's new Financial Services research, we know half of Canadians rarely carry currency these days and a third look forward to a cash-free life – and I can see why. Getting cash isn't particularly convenient; it means finding an ATM, paying withdrawal fees, and carting around metal. Plus, the stuff is a playground for bacteria AND it doesn't even earn us any points or rewards.
While debit and credit PIN cards are mainstream, newer payment methods, like tap payments, mobile wallets, and Bitcoin are picking up steam. But trust and convenience both encourage and stand in the way of their adoption: 68% of Canadians say it takes them a while to trust new payment methods, though more than half think new ways of paying make their lives easier (and this is even higher among 25- to 34-year-olds and affluent Canadians).
Some retailers are starting to use technology to improve the checkout process. In the UK, retailer John Lewis is introducing micro-location targeting that will leverage a customer's arrival in-store to trigger pre-ordered products to be prepped for collection, significantly reducing waiting time at their Click & Collect counter.
Another example is Office Depot, which now has mobile POS systems so any associate can check you out if you're paying by card. The same is true of Victoria Beckham's cashless boutique in London (which doesn't even have a cash register – apparently she thinks they're ugly). Taking this idea one step further, The BIO Agency is developing a product that combines NFC and Bluetooth payment technology to allow customers to self-checkout.
Just under half of Canadians report using some form of proximity-based payment method in the past month, but this is weighted heavily towards tap debit or credit card payments (less than 10% have made a mobile purchase in store in the past month). However, when we look at those familiar with different payment methods, mobile wallets aren't really that far behind tap payments in terms of trust and security. Toting convenience is key. If at Starbucks I can pay for my latte AND collect points with just the swipe of my phone, why wouldn't I?
It's not just bricks-and-mortars that need to be thinking about making payment processes more streamlined. Consumer needs in the online realm are driven by the same desires for secure, seamless experiences. Retail websites and apps that curate tailored content, store login details, preferences and card information save time and make it easy (maybe too easy) to shop whenever, wherever. In other words, in YOUR moment.
With the Pounce app, when you take a picture of an item, the app uses visual search to locate the product and allows you to buy it directly from a retailer, without having to bother with their website. Since the app saves credit card information, contact information and shipping addresses, it's as simple as two-taps and the item is yours.
As Canadians adopt new forms of technology, the ability to intelligently aggregate information will become increasingly important to overall convenience. Mobile is now becoming incorporated into all aspects of our lives and there will increasingly be a need for it to not only replace cash and cards, but also become an aggregated source for other things, like loyalty and rewards cards and subway passes.
Both online and offline retailers need to start thinking about simplifying their customer journey and loyalty program and how they can leverage our cash-free (and perhaps even card-free) tomorrow. Move over cash, customer experience is king.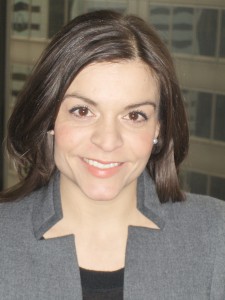 Alyson Gausby is consumer insights lead at Microsoft Canada.