CASSIES 2015 judges
Meet the panel behind this year's winning cases.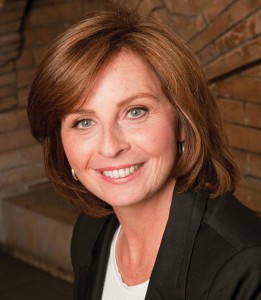 This story appears in the February/March 2015 issue of strategy.
Chair
Jennifer Davidson
GM | Six Pints Specialty Beer Company, Molson
Prior to her role at Molson's Six Pints, which owns Creemore Springs, Mad & Noisy, Granville Island Brewing, as well as Beer Academy in downtown Toronto, Davidson held the roles of VP marketing for Molson Coors' domestic brand portfolio and VP innovation for Canada.
She spent two-and-a-half years in Denver, Colorado where she was part of Molson's startup team for its international division. She was responsible for the global brand stewardship for Coors Light, and was the leader of the Coors Light global brand leadership team, which worked to build the brand consistently across the world. Prior to this role, she held senior marketing positions at Molson Coors in Toronto and Montreal.
Davidson started her marketing career at Unilever Canada where she managed a broad range of home and personal care brands including Salon Selectives, Q-Tips and Vim cleanser.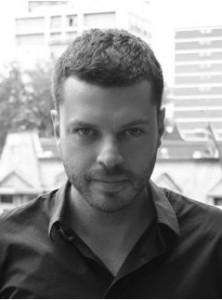 Etienne Bastien
VP/CD | DDB Montreal
Prior to DDB, Bastien worked at agencies such as BCP and Tam-Tam\TBWA and with big brands such as Apple, Nissan, Infiniti, Volkswagen, Astral, Virgin, Bell, Labatt, Loblaw and Pepsi, to name a few. His campaigns have won numerous prizes, both at a local and international level, including a Bronze Lion at Cannes in 2010 for Volkswagen.
Karine Courtemanche
President | Touché!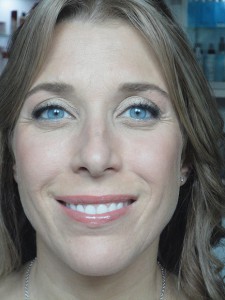 Courtemanche was named president of Touché! in 2010, at the age of 35. Since then, the agency has doubled its size by ramping up its digital offering. In 2014, Courtemanche was named Media Director of the Year in Canada by strategy and represented Canada as a media judge at Cannes. Touché! has won more than 70 awards over the last five years, including a Cannes Lion in 2013.
Courtemanche also sits on the boards of NADbank and COMB, the Canadian Out-of-Home Measurement Bureau.
Ian Grais
Founder, national CD | Rethink
Grais founded Rethink in 1999 with partners Tom Shepansky and Chris Staples. He has been ranked the number one art director and also the number one creative director (with Rethink co-CD Staples) in the country many times in the past decade in strategy's Creative Report Card.
At Rethink, Grais creates and directs a wide range of projects encompassing design, interactive, installation and advertising. He has served on the jury of many industry award shows, including the Andys, Cannes, Clios, Communication Arts, D&AD and the One Show.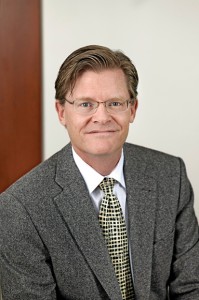 David Kincaid
Founder, president & CEO | Level5 Strategy Group
Kincaid founded Level5, a boutique brand strategy firm launched in 2002. He is a frequent lecturer and speaker at some of Canada's leading business conferences and schools and serves as an adjunct professor of marketing at the Queen's School of Business.
He sits on the board of St. Joseph's Health Centre Foundation and Startech.com. In January 2014, Kincaid was inducted into the American Marketing Association's Marketing Hall of Legends.
Matta joined Kraft in June 2013 and leads the marketing for such iconic brands as Kraft Dinner, Cracker Barrel Cheese, Philadelphia Cream Cheese, Maxwell House and Kraft Peanut Butter. He held previous roles with Frito Lay in Canada and in the U.S., as well as with PepsiCo in Canada and in the U.K.
Matta's past achievements include being named a Canadian Marketer of the Year by strategy in 2014 and sharing the top spot in 2009, as well as leading a turnaround of the U.S. Frito-Lay Tostitos business and achieving the number one spot in USA Today's ad meter for Doritos in 2012.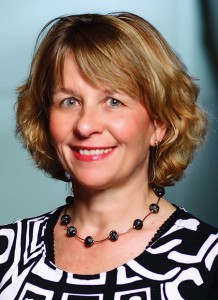 Isabelle Pasquet-Geairon
VP marketing | Keurig Canada
Pasquet-Geairon has been with Keurig since December 2010 when it acquired Van Houtte. She joined Van Houtte in 2009 and held the same position prior to its acquisition by Green Mountain Coffee Roasters.
Before joining Van Houtte, she spent 20 years in various positions at Danone Group. She also served as VP of sales at yogurt-maker Stonyfield Europe, launching the U.S.-based Stonyfield brand model, as well as VP of sales of multinational retailer Carrefour.
Greg Power
President and GM | Weber Shandwick Canada
At Weber Shandwick, Power provides strategic oversight to the firm's offices in Toronto, Montreal, Ottawa and Vancouver, and is a member of the agency's North American leadership team.
Power has more than 25 years of communications experience and has worked as a journalist, consumer marketer and public relations consultant. He has produced radio documentaries for CBC Radio and Radio Canada International, led corporate and community communications for Avon Canada and has been a senior executive at Cossette, Edelman Canada, Hill+Knowlton Strategies Canada and Rapp.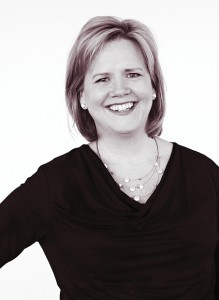 Diane Ridgway-Cross
EVP | Marketel McCann-Erickson
In 2013, Ridgway-Cross joined Marketel from the U.S., where she was managing partner at agency Mullen and ran the Interpublic Group's marketing-to-women practice. Her roster of clients has included L'Oréal, Nespresso, Kimberly-Clark, Air Canada, General Motors, Nestlé, Lowe's, Coca-Cola and Hasbro.
This spring, she led the launch of Marketel's new marketing-to-women division, Marketelle. She is a member of the Network of Executive Women and the National Retail Federation, and is a distinguished scholar for the Path to Purchase Institute.
Since Ruffo took the helm at Lowe Roche in 2011, the agency has more than doubled its client base and won awards for work with clients including J&J, Nestlé Purina and the Heart and Stroke Foundation.
Her experience covers a broad range of categories and clients including General Mills, Molson Coors, Bell Canada, McDonald's, Coca-Cola, Pfizer, Air Canada and Dell. She is on the marketing board of advisors of McGill University and the board of directors for the ICA and MD-Plus, one of Canada's premiere private healthcare facilities.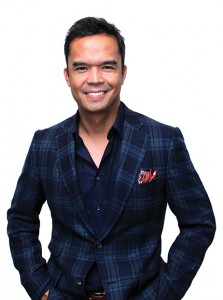 Roehl Sanchez
EVP/CCO | Bimm Direct & Digital
Over the past 10 years, Sanchez has led a number of award-winning campaigns and programs for some of Canada's biggest brands, including Bell, Telus, Shoppers Drug Mart, Audi, Coca-Cola, General Motors, Loblaws, Bank of Montreal and World Vision.
He served as a Cannes Lions judge in the Direct category in 2005 and 2014, and has also been on juries for the DMA Echos, New York Festivals, Caples and Applied Arts.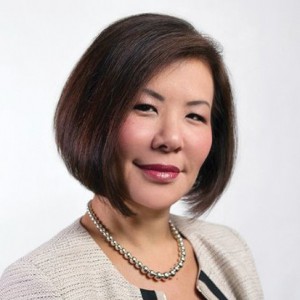 Sandra Sanderson
EVP marketing | Walmart Canada
At Walmart, Sanderson is responsible for overall brand stewardship and leading marketing efforts.
She has worked in a variety of industries and companies, from Procter & Gamble, Kraft and Coca-Cola in consumer packaged goods to Canada Post in the public sector and NBCUniversal in the entertainment field. She entered the retail industry as CMO of Danier Leather and later became the SVP of marketing at Shoppers Drug Mart.
Sanderson was one of strategy's 2012 Marketers of the Year, sits on the board of directors of the CMA and was the chair of RCC's senior retail marketing committee, as well as the advisory board of the Shopper Marketing Forum.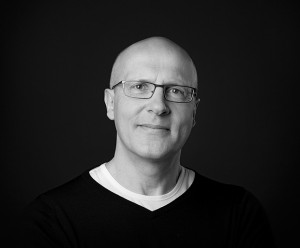 Mark Tomblin
Chief strategy officer | Taxi

Tomblin has been with Taxi since January 2013, when he moved from the U.K. to join the agency as head of planning. He is responsible for developing and leading the strategic thinking across the network's six offices.
Before coming to Taxi, he was head of planning for Leo Burnett in London. During a varied career, Tomblin has worked widely in and around the communications industry in many different environments, from small startups to large network shops, from a boutique research consultancy to a digital advertising agency. He has also been involved in creating two agencies from the ground up.

Tomblin is a certified member of the Market Research Society, and in March 2014, became the first chair of the Account Planning Group of Canada.